When Will ISIS End? Iraq Defeats Islamic State As US And Russia Protect Kurds In Syria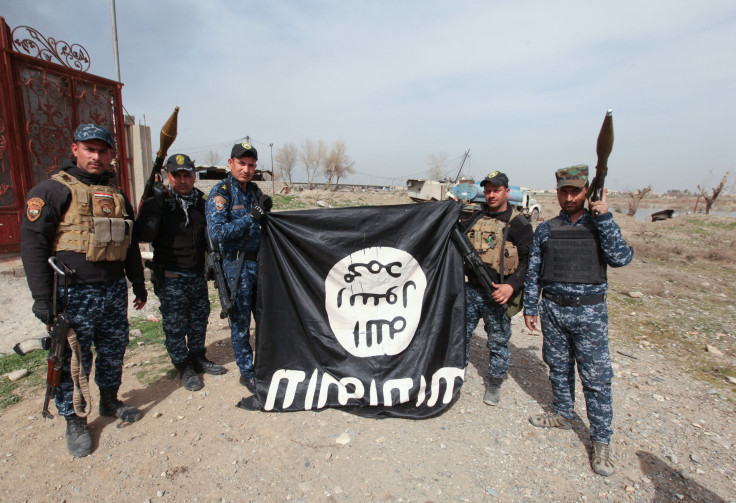 The Iraqi military and its allies have nearly defeated militants loyal to the Islamic State group, also known as ISIS, in its final and largest Iraqi stronghold of Mosul, the Economist reported Thursday. The jihadists' collapse in Iraq came as the U.S. and Russia showed rare signs of cooperation in neighboring Syria.
Iraqi Lt. Gen. Talib Shaghati, head of the Counterterrorism Service, predicted ISIS would be defeated within a month. Iraqi troops, assisted by the U.S., Kurdish forces and Iran-backed Shiite Muslim militias have broken through ISIS' defenses in western Mosul, which fell to the militants in 2014. The pro-government forces took the eastern half of the city in January and have faced fierce resistance from the hardline Sunni Muslim militants. As their control over the war-torn city has crumbled, however, ISIS' fate looked bleak in Iraq.
"Despite the tough fighting ... we are moving ahead in persistence to finish the battle for the western side within a month," Shaghati told Reuters at a conference in Sulaimaniya in Iraqi Kurdistan.
Read: Where Is ISIS Leader Abu Bakr al-Baghdadi?
On the other side of ISIS' self-proclaimed "caliphate," the jihadists faced international resistance from an unlikely and uneasy coalition of the U.S., Russia and Turkey. The U.S. and Russia, once supportive of opposing forces in Syria's six-year civil war, have since found themselves supporting a mutual ally, the Kurdish-dominated Syrian Democratic Forces, which has grown close to the Moscow-backed Syrian army in recent months. As U.S. support for Syrian rebels dried up over leaks to jihadist militants such as ISIS and al-Qaeda-affiliated organizations, Turkey launched an invasion into northern Syria in August to support opposition forces and block further advances by the SDF. In the past week, U.S. troops and the Syrian army, backed by Moscow, have strategically blocked Turkey's attempt to route the SDF from the northern town of Manbij.
Read: Syrian Army, Kurds Win As US, Russia Team Against Turkey
The U.S. also indirectly helped the Russia and the Syrian army and allied militants recapture the ancient city of Palmyra from ISIS last week. The U.S. and Russia conducted separate airstrikes against ISIS as the Syrian army, along with allies such as the Lebanese Shiite Muslim movement Hezbollah, took back the city and its historic sites, some of which were badly damaged by ISIS. The U.S., Russia and Turkey are poised to make a final move on ISIS' de facto headquarters of Raqqa in northern Syria, but it has not yet been made clear how or if the powers would coordinate such an assault.
© Copyright IBTimes 2023. All rights reserved.