Where To Buy NES Classic Edition: Stock Sparse At Walmart, Target, Toys 'R' Us, But Pricier Options Available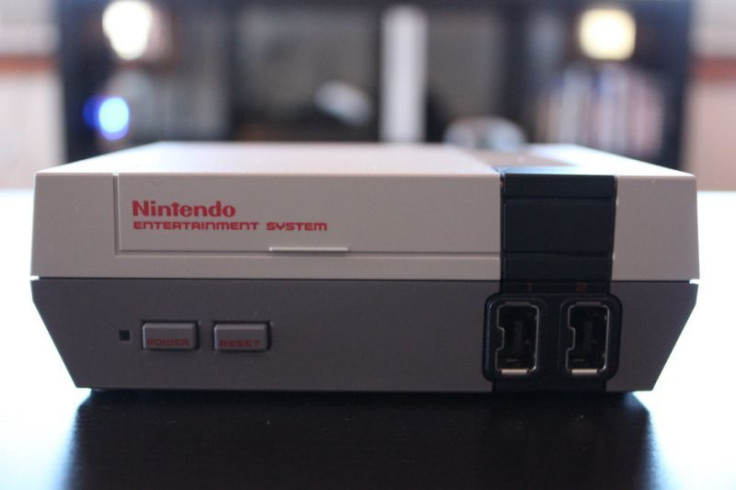 Nintendo's highly anticipated NES Classic Edition launched on Nov. 11 and immediately sold out on Amazon, Best Buy and Walmart.
The $60 console, which includes 30 classic NES games, is a major hit this holiday season.
The NES Classic Edition sold out at most retailers, but scalpers are selling it online for more than triple the retail price. We've compiled a list of locations where you'll hopefully be able to buy Nintendo's NES Classic Edition.
Amazon - The NES Classic Edition is selling between $215 - $230 on Amazon.com.
Best Buy - Best Buy sent an email to customers interested in buying the NES Classic Edition saying the restock would be happening in-store "tomorrow" on Dec. 20. Sure Best Buy got the "tomorrow" part wrong, but at least the hot item will be in stock on Dec. 20.
Craigslist - Craigslist, which isn't the safest place to purchase electronics, has o the NES Classic Edition on sale between $195 and $300.
eBay - The NES Classic Edition is selling between $170 and $310.
GameStop - You can find listings for the Classic Edition through GameStop link. Though, we're not sure when more will be available.
Target - You may not be able to buy Nintendo NES Classic on Target.com, but according to the website you can find the console at Target stores. You'll just need to check your local store for availability.
Toys R Us - Toys R Us had new stocks of the NES Classic Edition on Dec. 4, according to Gamenguide but after quickly selling out there is no word on when more will become available.
Urban Outfitters - On Tuesday, the clothing company announced it will be selling the NES Classic Edition on its website for $59.98, but those quickly sold out.
Walmart - The NES Classic Edition is available at Walmart's website, but it retails for $264.
As for the games, the NES Classic Edition games include retro classics like Super Mario Bros., The Legend of Zelda, Metroid, Donkey Kong, Pac-Man and Kirby's Adventure.
© Copyright IBTimes 2023. All rights reserved.
FOLLOW MORE IBT NEWS ON THE BELOW CHANNELS