How To Play 'Super Mario Run' Demo Early On iPhone, iPad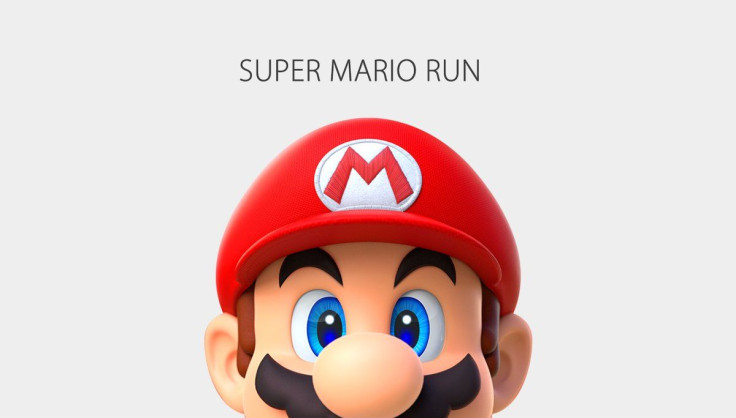 Super Mario Run won't be released on the iOS App Store until next Thursday, but you can get your hands on the icon adventure game now.
To play Super Mario Run early, all you need to do is go to your nearest Apple Store, where you'll find a demo version of the game on iPhones and iPads starting Dec. 8.
Nintendo's president Reggie Fils-Aime announced the news on The Tonight Show with Jimmy Fallon on Wednesday, Dec. 7. You can watch Fallon run through a level of the game in the video below.
Fils- Aimé detailed Super Mario Run's three game modes: World Tour (level-based platform adventure), Toad Rally (where you can compete against players from around the world) and Kingdom Builder (where you can build your own Mario Kingdom.).
Fils- Aimé also debuted the Nintendo Switch, giving Fallon a chance to play The Legend of Zelda: Breath of the Wild . Fallon said "I'm freaking out," especially when he found out that Mario creator Shigeru Miyamoto was in the audience and would be watching his performance.
Fils-Aime helped Fallon through a Super Mario Run level, promising to help him find an invincibility star. As Fallon played Super Mario Run , Fallon shouted "Miyamoto are you watching?"
Fallon seemed pretty stoked by having the opportunity to play these games for the first time. In the Legend of Zelda: Breath of the Wild demo, Fils-Aime rolled a boulder off a tower to kill some goblins. He then showed how the switch can be used as a portable device. Fallon put down the Switch and threw his arm up. "No. This thing is three-IT's THREE CONSOLES IN ONE CONSOLE. I am FREAKING out."
Watch Jimmy Fallon debut the Nintendo Switch
You can watch the full broadcast below, and check out the The Tonight Show's house band The Roots playing the Super Mario Bros . theme
© Copyright IBTimes 2022. All rights reserved.
FOLLOW MORE IBT NEWS ON THE BELOW CHANNELS