Where Did Refugees Go? Here's A Map Of Where Migrants Have Settled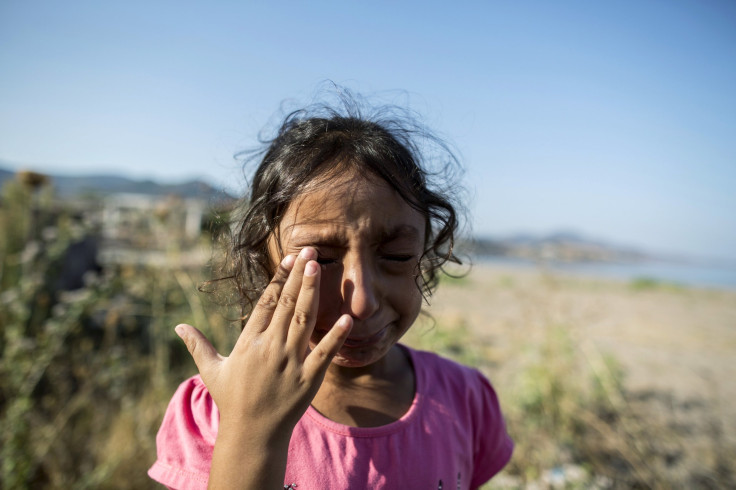 March marked six years of civil war in Syria, and over 5 million Syrians have been misplaced as refugees since the war began. The United Nations released the figures Thursday, one year since countries around the world pledged to resettle 500,000 Syrian refugees. But only half of those refugees have found a new home since then.
People who've been displaced by war or other disasters come from many other parts of the world, too, including the Western Sahara, Somalia, Afghanistan, Sudan and Iraq. Last June, the total number of refugees and asylum seekers in the world reached 65 million, according to the UN — that's nearly one in 100 people living on Earth without a home.
Read: Austria Says No More Migrants
The issue of which countries should accept refugees has become especially contentious in the U.S. after President Donald Trump issued two executive orders — one order was permanently stopped, and one was halted — that would temporarily ban refugees from coming to the U.S.
Read: Over 3,000 Attacks Against Refugees In Germany Last Year, Report Says
"We have to stop the tremendous flow of Syrian refugees into the United States — we don't know who they are, they have no documentation, and we don't know what they're planning," Trump said in June.
That's untrue, however, as all immigrants and refugees must undergo a vetting process that can sometimes take years.
The U.S. takes in relatively few refugees compared to other countries around the world. There were 0.84 refugees per 1,000 inhabitants in the U.S. in mid-2015, according to UN data. Australia, in contrast, had 1.51 refugees per 1,000 people, while Austria had 7.13 refugees per 1,000 and Sweden had 14.66 refugees per 1,000 people.
But the countries that took in the most refugees relative to their populations are in Africa in the Middle East. Lebanon, an outlier, had 208.91 refugees per 1,000 people. Jordan had 89.55 per 1,000 people.
Below are two maps that can help illustrate which countries around the world have become home to refugees.
Refugees in each country per 1,000 inhabitants (excluding Lebanon)
Total number of refugees in each country in mid-2015
© Copyright IBTimes 2023. All rights reserved.
FOLLOW MORE IBT NEWS ON THE BELOW CHANNELS