Funding Terrorism: Somali Refugees In The US Get A Decade In Prison For Financing al-Shabaab Terror Group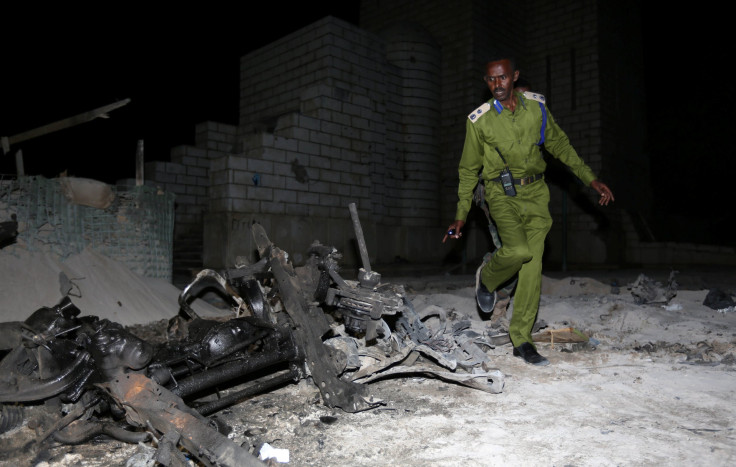 Two Somali refugees and longtime residents of the U.S. were each sentenced to more than a decade in prison on Friday for providing funds to a Somali terror group affiliated with al-Qaeda. The two women, both suburban mothers, helped organize a ring of 15 people located around the world that sent funds to the al-Shabaab militant group, prosecutors said.
A federal judge sentenced Muna Osman Jama, 36, of Reston, Virginia, and Hinda Osman Dhirane, 46, of Kent, Washington, to 12 and 11 years, respectively, in federal prison on the charge of providing material support to a foreign terrorist organization. The two women were found guilty of the charge by a federal judge in October after an investigation showed they were part of a group of 15 women located around the world who met in a chat room created by Jama to organize monthly payments to al-Shabaab, an Islamic militant group that has attacked targets in Somalia, as well as Kenya and Uganda.
Read: US War In Africa: Trump Prepares Military For Combat In Somalia
The amount of money the women managed to send to the Somali group was not large, according to the Seattle Post-Intelligencer. The women's attorneys told the paper Dhirane sent $1,700 and Jama sent $4,000 to al-Shabaab. According to the Justice Department, funds sent from the group of 15 women paid for two al-Shabaab safe houses, one that was used to store weapons and prepare for combat, and another that was used to treat wounded al-Shabaab fighters.
"The defendants' crimes involved providing money for no purpose other than violence – the kind of violence that was targeted against civilians in shopping malls and courthouses, that encouraged 14-year-old children to use their bodies as bombs, and that rejoiced at any 'heavy rain' that fell upon those whom they hated, including the deluge that was visited upon the victims of the Boston Marathon bombing," Assistant U.S. Attorney James Gillis, who prosecuted the case, said in court papers.
Law enforcement first came across Jama and Dhirane while conducting electronic surveillance in 2012. Dhirane came to the U.S. in 1998 after living in refugee camps in the region as the country's civil war raged.
"Her concern was her home country, Somalia," Alan Yamamoto, one of Dhirane's attorneys, told the Post-Intelligencer. "She believed that al-Shabaab was the hope of the Somali people for national unity and a country free of greed and corruption."
Jama arrived in the U.S. in 1997. In court filings, her attorney called her "a damaged young woman who experienced countless horrors during her time in Somalia," and argued she was "of a generation and a population that was primed to see al-Shabaab as liberators of the Somali people."
On Wednesday, President Trump loosened rules governing the U.S. military operations in Somalia. Last year, the Obama administration declared al-Shabaab part of the war on terror that Congress authorized after Sept. 11, 2001.
© Copyright IBTimes 2023. All rights reserved.