Where To Watch 'Smallville,' 'Birds Of Prey' Online Before 'Crisis On Infinite Earths'
The CW's 2019 Arrowverse crossover event, "Crisis on Infinite Earths," is set to be bigger and more action-packed and star-powered than all the ones that came before it. That's why fans will need to make sure they're properly prepared for all of the excitement to come, including guest appearances from characters from past WB/CW shows.
Aside from featuring characters from "Arrow," "The Flash," "Supergirl," "Black Lightning" and "Batwoman," the crossover, which kicks off Sunday night, will also see cameos from alums of older network DC shows, like "Smallville" and "Birds of Prey."
That's right, Tom Welling's Clark Kent and Ashley Scott's Huntress will be showing up for a little bit in the upcoming Arrowverse episodes.
Whether you watched "Smallville" and "Birds of Prey" back when they first aired and want to rewatch ahead of "Crisis on Infinite Earths," or need to go back to watch them for the very first time, keep reading to find out where they're streaming online for free and where they can be purchased for offline viewing.
"Birds of Prey" (2002-3)
"In the future, Batman has gone into exile, leaving care of the crime-ridden city to a new group of female superheroes: Black Canary, Oracle, and the Huntress," according to the CW Seed synopsis. "Partnering with one honest cop, the vigilante trio uses their metahuman powers to take on the sinister forces infesting the streets of New Gotham City."
Cast: Ashley Scott (Helena Kyle/Huntress), Dina Meyer (Barbara Gordon/Batgirl), Rachel Skarsten (Dinah Lance), Shemar Moore (Jesse Reese), Mia Sara (Dr. Harleen Quinzel/Harley Quinn) and Ian Abercrombie (Alfred Pennyworth)
Where to watch online: The short-lived series, which ran for just one season, is available to stream on CW Seed for free and on DC Universe with a subscription (or a free seven-day trial). Episodes can also be purchased, starting at $1.99 each, on Amazon Prime Video, YouTube, iTunes, Google Play and Vudu. The cost to buy the one and only season of the show in its entirety on the aforementioned services starts at $19.99.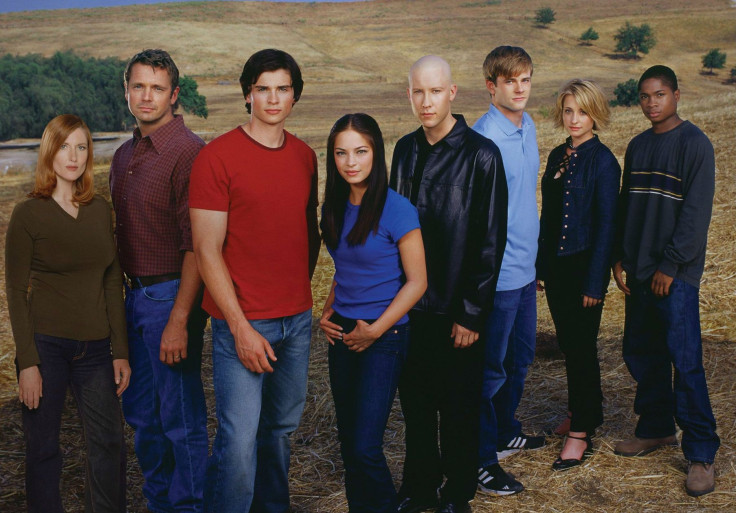 "Smallville" (2001-11)
"This modern retelling of the Superman mythology as an action series blends realism, adventure and emotion," according to YouTube's synopsis. "Years ago, a meteor shower rained destruction on an unsuspecting Smallville, Kansas. From this tragedy grew Clark Kent (Tom Welling), who, as he learns to deal with his emerging superpowers, becomes closer to the hero of legend."
Cast: Tom Welling (Clark Kent), Allison Mack (Chloe Sullivan), Kristin Kreuk (Lana Lang), Michael Rosenbaum (Lex Luthor), John Glover (Lionel Luthor) and Erica Durance (Lois Lane)
Where to watch online: Catch up on all 10 seasons of the drama on Hulu with a subscription, or purchase episodes on iTunes, YouTube, Amazon Prime Video, Google Play or Vudu, starting at $1.99 per episode. Full seasons of the series will cost at least $29.99 per season on the previously-mentioned platforms.
Arrowverse's "Crisis on Infinite Earths" begins with the "Supergirl" episode on Sunday on The CW at 8 p.m. EST.
© Copyright IBTimes 2023. All rights reserved.