16 Interesting Facts From Tom Welling And Michael Rosenbaum's 'Smallville' Reunion Podcast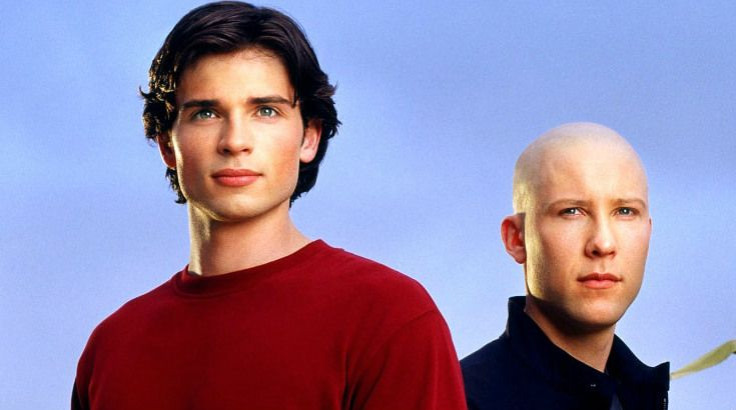 It's a "Smallville" reunion!
Michael Rosenbaum, who played Lex Luthor on the hit WB series, invited his former co-star Tom Welling, who played the loveable Clark Kent, to join him on his new podcast, "Inside of You with Michael Rosenbaum."
The 85-minute podcast featured the two reminiscing about their time on "Smallville," which focused for 10 seasons on Clark Kent before he became known as Superman, their thoughts on new superhero shows, who the true hero of "Smallville" is and what it was like working with their cast.
Of course, they cover all these topics in an extremely friendly and humorous manner, but the hilariousness that ensues during this interview is nothing new, as Rosenbaum says early on in the chat that they "just always made each other laugh." And we are all the better for it.
Here are the 16 interesting facts we learned while listening to the podcast.
1. Tom Welling started his career as a model, but really just did it to travel.
Welling: "I thought, under the guise of modeling, I can move to Europe and travel around. I would go to some of these castings, and not get them, most of them, and be like 'All right cool,' jump on a train and take off for the weekend and check out some city somewhere."
2. There's a long-lost, unaired project with Rosenbaum and Welling somewhere out there.
Rosenbaum: "We did another thing that didn't air because it didn't get picked up by SyFy, they're idiots. I have to somehow air that. We had so much fun and genuine laughs. I got to get that, it was called 'Superfriends with Rosenbaum.'"
3. An early-on Rolling Stone interview contributed to the reason why there are so few Welling interviews for us all to read.
Welling: "Do you remember that time we did that Rolling Stone interview? And we caught that guy trying to record our conversation without telling us?… Well, and so, early on, we get that opportunity and that happens, so then I'm like, 'Well, I tried. And this is what people do? Why do interviews?'"
4. Welling's co-stars signed a petition to get him a driver on the series so that he didn't end up killing himself while driving in a sleep-deprived state.
Rosenbaum: "All of us are driving to a location at 4:30 a.m. with one eye open and you're in every scene. I think it got to a point where we all like signed a letter for you because we're like 'You're going to kill Superman.'"
Welling: "Unbeknownst to me, because I was just told it was already done, but you all signed something, because we weren't allowed to have drivers for some reason, but yeah, I was getting up at 4:30, driving an hour and a half, working an 18-hour day then driving back, sleeping five hours. And you guys were like, 'Well, he's gonna die. He's gonna run into a tree and the show's gonna be over.' So you guys kind of gave up, you waived your rights to 'If one had a driver, everybody had a driver.' So, I got a driver and it was a big difference."
5. Welling could've been on "Buffy the Vampire Slayer."
Welling: "The first thing I ever auditioned for was 'Buffy the Vampire Slayer,' but it was in New York and I didn't know, I didn't know anything. So I went in there and I didn't get the part."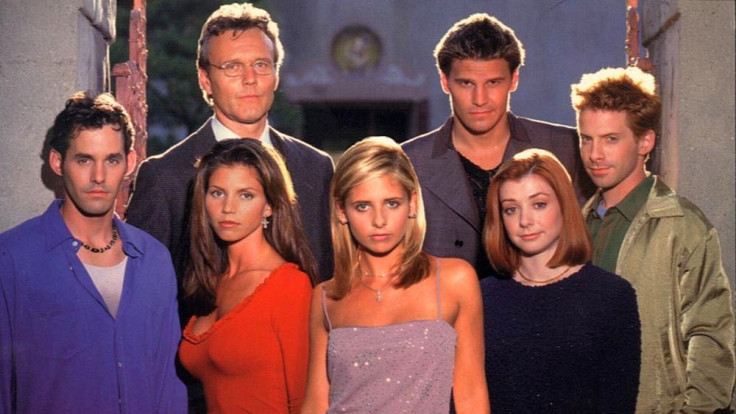 6. Welling almost didn't get his first real acting role on "Judging Amy."
Welling: "I went into that ['Judging Amy'] audition and it was me, I was like 21 or 22 and all these guys in the room are like 45. I knew from even like the modeling world that if you walk into the room and there's a bunch of like skinny blonde-haired guys and you're like a big dark-haired guy then you're getting sent to the wrong place. So, I did the audition. Got a call about a week later and turns out, they had been looking for an older guy, they cast the guy, he couldn't do the job so they were going to rewrite it, so that her character's boyfriend was 20 years younger. And so they're like, 'We want you to come in.' So, that's how that happened.
7. Rosenbaum and Welling didn't initially want to be on "Smallville."
Welling: "I was like, 'That sounds horrible.' Because you remember, there wasn't anything like that show."
Rosenbaum: "No, you thought it was going to be like a soap opera. WB was only making soap operas. And we didn't want to be on a soap opera."
Welling: "They'd said 'Just have him come in, read the script.' I went in and read the script and was like, 'Wait a minute, this isn't a young Superman running around. This is about a kid in high school, he's trying to figure out who he is and what his thing is.' So, then I was like, 'All right cool, I have a couple questions.' Then I met with Al and Miles [show creators Alfred Gough and Miles Millar] and had some questions about what we were doing and is he going to be flying around and is he going to put the suit on and all these things and they're like, 'No, never. Never the suit.'"
8. They both originally hated the "Smallville" theme song, despite its merits.
Rosenbaum: "God we hated that song [Remy Zero – 'Save Me'] for so long, but it was a good song."
9. All of the cast members were truly friends.
Rosenbaum: "We really did all get along."
Welling: "Nobody didn't get along. Ever."
10. They both have fond memories of working with Kristen Kreuk, who played their mutual love interest, Lana Lang.
Rosenbaum: "Did you enjoy making out with Kristen Kreuk? Because I sure as hell did."
Welling: "I know, I directed a couple of those episodes."
Rosenbaum: "I appreciate you letting me kiss her longer without saying 'Cut.' …She was a treat."
Welling: "She was great. She understood you, she understood me, she understood the show, she understood the characters. She was perfect in that role, as an actress and as a person."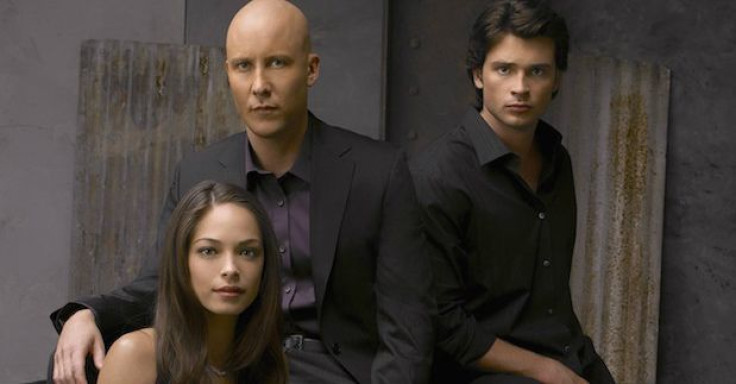 11. Welling had a very interesting first conversation with his "Cheaper by the Dozen" co-star Steve Martin.
Welling: "We were at the family house in the country and I was walking down the hill, back to where the trailers are, by myself, and I heard a banjo playing. I stuck my head around and I saw this horse up against the fence, with his head over the fence and it's like a camera shot. I'm seeing the body of the horse to the head down to the banjo, to the hands playing the banjo and I look up and it's Steve Martin playing the banjo and this horse's head, his nose is like an inch from the banjo and he's just playing. It's literally so funny I couldn't laugh. That's how amazing it was. And he looks over and he finishes his playing and the horse kind of goes away and I'm like, 'When did you start playing the banjo, Steve?' and it's like our first conversation. And he goes, 'Well about 20 years ago. I figured if I started playing the banjo, 20 years later I'd be good at it.'"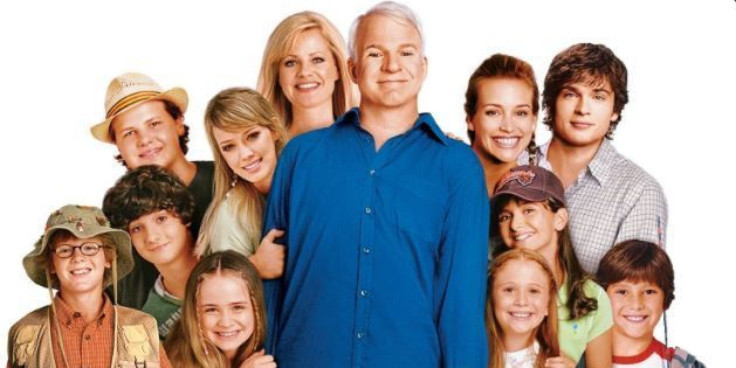 12. His first scene with Kevin Costner on set of "Draft Day" had him a little starstruck.
Welling: "Kevin [Costner] was cool. That's a movie ['Draft Day'] that if I see it on, I'll watch it. He was great. I think the first scene I had with him I had to yell at him and get in his face. So I get in his face and I'm yelling at him and I just sort, I'm working with Kevin Costner and it hits me right in the middle of my line, my big paragraph and I just go blank. And I was like 'Aahh.' They yelled 'Cut.'
13. Both of the actors have been asked to show up on The CW's current slate of superhero shows, but just don't think it's right for them.
Welling: "I've been asked to show up on some of these shows that, whether it's the 'Arrrow' or 'Supergirl' or things like that and I don't think that's necessarily for me."
Rosenbaum: "That's what they ask me too and I say the same thing. It's not because of disrespect, it's because you gave them 10 years, I gave them seven, it was great. Also there's an ego to it. 'Supergirl' is a show with a lead character and I don't want to come in and be a secondary character. That's not me right now."
Welling: "It's a totally different tone."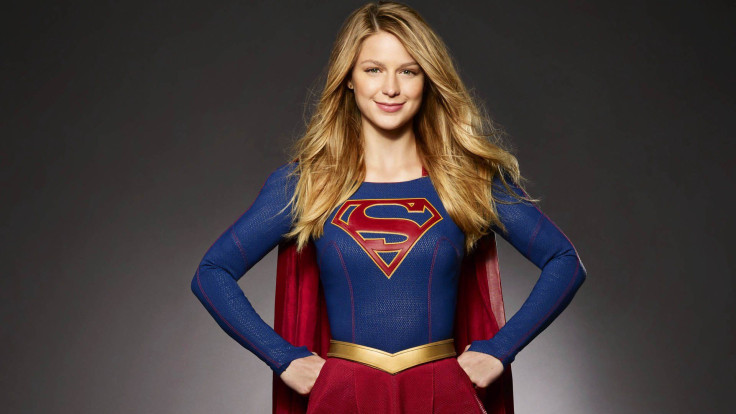 14. Rosenbaum would love to play Lex Luthor again, but in a movie.
Rosenbaum: "If Zack Snyder called me and said, 'Hey will you be the next Lex Luthor?' I'd be like, 'Yeah man.' And I'd crush it. I love playing that character. It was hard as [expletive]. It [expletive] with my head. I had daddy issues on the show and off the show. It was hard, but to do a movie for a couple months. That would be great."
15. He might've played Clark Kent, but Welling always considered Lex Luthor to be the true hero.
Welling: "I always thought that Lex was the real hero. People just didn't understand, he was just trying to help people. That's all he was doing."
16. Welling is starting to think about doing fan conventions, which he's never participated in.
Welling: "In the past, I'd never been open to it [conventions], but I'm starting to be open to it. When we were on the show, it was frowned upon. Now, everybody does it."
To witness their spot-on Christopher Walken impressions, hear Rosenbaum sing the "Smallville" theme song, see Welling's massive biceps first-hand and to smile as you see these two former co-stars together again, check out the full video and podcast on Rosenbaum's website.
© Copyright IBTimes 2023. All rights reserved.