While Global Wealth Is Growing, People In Countries Like Russia, India Are Missing Out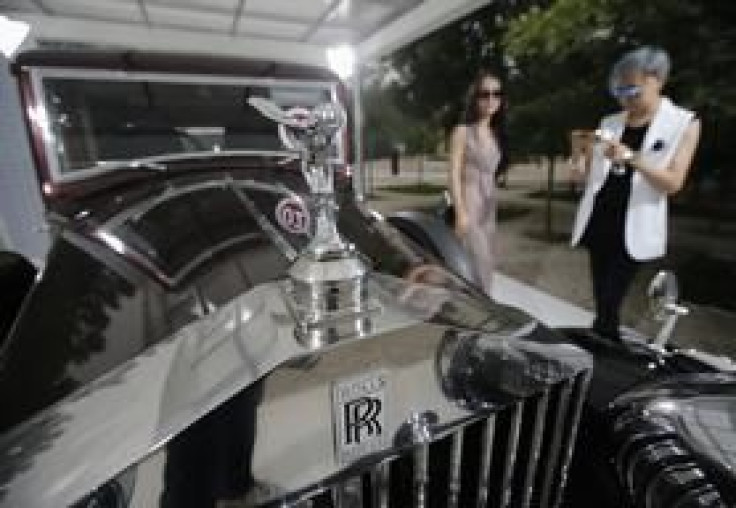 Global wealth has hit a record high, but a new report shows that although wealth has increased globally so has inequality.
As more millionaires and billionaires emerge, their swelling ranks only emphasize the disparity in certain developing economies, according to the Credit Suisse Global Wealth Report for 2013.
In Russia, just more than 100 millionaires account for more than a third of the country's wealth. About 94 percent of Indian adults are worth less than $10,000. China is slightly more balanced, and is set to keep growing with gusto over the next five years -- accounting for half of all future growth in emerging markets.
Global wealth has hit an all-time high -- up 60 percent since 2003 to a total of $241 trillion, the Swiss bank's report, released Wednesday, said.
"Average wealth hit a new peak of $51,600 per adult," the report says, "but inequality remains high, with the top 10 percent of the world population owning 85 percent of global wealth, compared to barely 1 percent for the bottom half of all adults."
The United States saw the greatest increase, especially when it comes to very rich people. While China has 4 percent of the world's billionaires, and Japan has 8, they both pale in comparison to the U.S.
Between 2011 and 2012, the U.S. added 1,682 new millionaires for a total of 13, 216 making 42 percent of the world total.
Though the number of "high-wealth individuals" is important, it's not necessarily indicative of a country's success in terms of economic disparity.
For example, 110 billionaires in Russia account for 35 percent of the country's total wealth.
"Russia has the highest level of wealth inequality in the world, apart from small Caribbean nations with resident billionaires," the report says.
India's wealth has been growing steadily with a strong middle class. Credit Suisse predicts that its wealth will grow at a rate of 9.3 percent annually for the next five years. But most of the population isn't feeling the benefits.
While 2.8 million people in India now have a net worth of over $100,000 this accounts for just 0.4 percent of the total population. Meanwhile, 94 percent are worth below $10, 000.
Interestingly, China is more balanced in this sense. Just 58 percent of Chinese adults rank at the lowest level of wealth. China, which accounts for 9.2 percent of global wealth, now has over a million millionaires, and more residents with wealth above $50 million than any other country besides the U.S.
The researchers hope that China will lead other nations in helping to stem inequality.
"Over time, this may change," the report says, "particularly if enough low-wealth countries experience rapid growth, and if China and India fulfill their potential to be major catalysts of global metamorphosis."
Analysts expect that China will account for nearly 50 percent of the increase in the total wealth of all emerging economies in coming years.
Since 2000, emerging economies have nearly doubled their share of global wealth. By 2018, these countries will account for 29 percent of global wealth growth.
Emerging market wealth is expected to grow at an average rate of 9.1 percent each year, compared to just 6.1 percent for developed economies.
The report's authors are optimistic for the future, hoping that fast-growing economies will set an example to aid development in the rest of the world.
Over time, the inequality levels will change, but only "if enough low-wealth countries experience rapid growth, and if China and India fulfill their potential to be major catalysts of global metamorphosis."
© Copyright IBTimes 2023. All rights reserved.