While Ukraine And Crimea Spiral Out Of Control, Georgia, Another Former Soviet Republic, Feels The Heat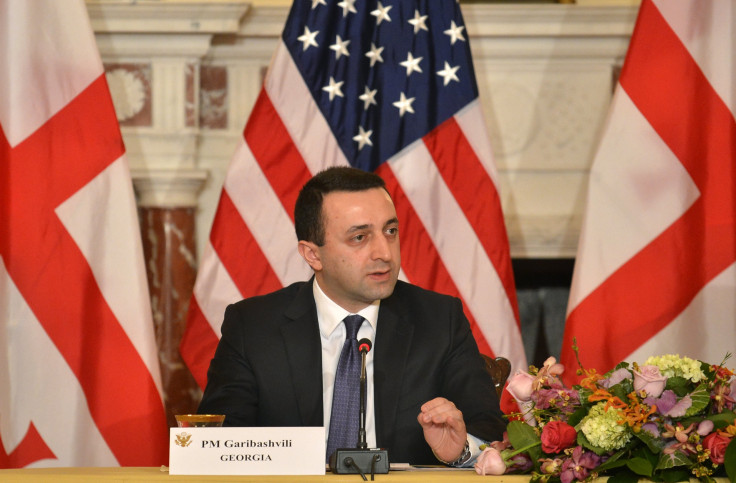 While tensions between Ukraine and Russia escalate, alarming the U.S. and the European Union, Russia expanded its border on land seized in the 2008 war with Georgia, a move that could escalate and open another conflict in the Black Sea region, experts indicated Friday.
While 150,000 Russian troops sit close to the border of the former Soviet republic of Ukraine and while pro-Russian groups are increasingly restive in the autonomous region of Crimea, Georgia, situated on the eastern shore of the Black Sea, could be Russia's next target.
Georgian Prime Minister Irakli Garibashvili met with President Barack Obama at the White House earlier this week and urged the U.S. to support the right of ex-Soviet states to turn westward. Georgia says Russia's expansion of its border is illegal.
Garibashvili called on NATO to speed up its approval of Georgia's membership, to help hedge against Russian encroachment. NATO promised to grant membership to Georgia in 2008, but the process has been on hold ever since the war.
"It's important to keep clear about who is escalating tension in Georgia and Ukraine," Matthew Bryza, a former U.S. deputy assistant secretary of state for European and Eurasian affairs, told International Business Times. "It's Russia." He added that Georgia's call to quickly approve its membership in NATO would only deter "these forms of Russian aggression."
After the disintegration of the Soviet Union, Russia always viewed the Caucasus and former Soviet republics as the so-called "near abroad," rightfully within Moscow's sphere of influence. And as several former Soviet republics look west for economic, political and military ties, Russia has tried its best to keep them under her patronage.
"I share the concern of many Georgians," Bryza, who was also the former U.S. ambassador to Azerbaijan, said. "[With] Georgia's signing of an EU Association Agreement looming in August or September, Russia will resume its meddling in Georgia," much like it did in Ukraine.
In late November, then-Ukrainian President Viktor Yanukovych withdrew from an EU Association Agreement that would have bolstered economic ties with the EU, because of Russian pressure. Instead, Russia offered Yanukovych a $15 billion aid package.
Russia may use the same tactics, including economic, political or even military pressure, to stall Georgia's deeper integration with the West. The same holds for Moldova, another former Soviet republic, bordering with Romania -- on the other side of the Ukraine from Georgia.
"A lack of a firm response by Georgia and/or NATO and the EU invite further Russian adventurism, which could lead to tragic destabilization," Bryza said.
Echoing Bryza's call to take a firmer stance in the face of Russian ambitions, Garibashvili said the West should realize "that giving up on values in foreign policy may be very costly, not only for small countries like Georgia but also for the entire international community."
© Copyright IBTimes 2023. All rights reserved.