White Babies No Longer the Majority, 2010 Census Shows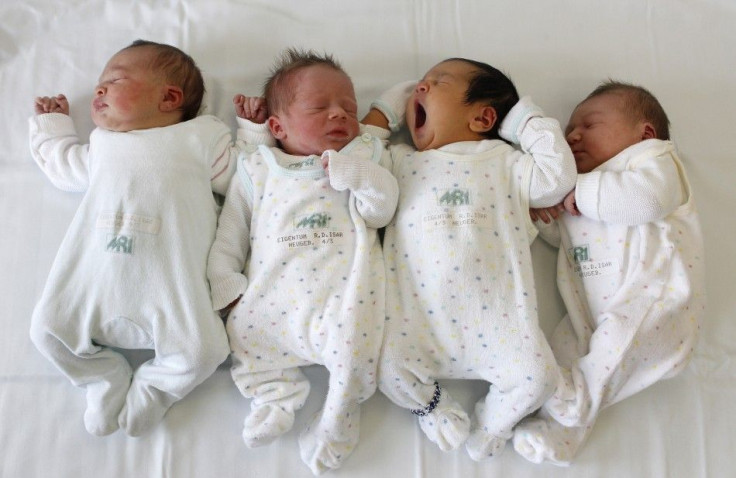 For the first time in the nation's history, a majority of babies in the U.S. are minorities, a milestone that augurs sweeping demographic changes as a young, diverse population ages.
A steady stream of data from the 2010 census has already revealed demographic trends that could have profound social and political implications, such as an influx of black Americans moving south in a reversal of the early 20th century Great Migration. But the revelation that minority babies outnumber white babies under age two could upend the status quo, with demographers predicting a minority-majority nation by mid-century.
The development is driven largely by a growth in Hispanic babies, and comes in stark contrast to data showing that the majority of elderly Americans are white -- 80 percent of seniors 65 and older and roughly 73 percent of people ages 45-64. Census data had already revealed that a rise in Hispanics fueled rapid population growth in the Southwest.
The recent emergence of this cultural generation gap in states with fast growth of young Hispanics has spurred heated discussions of immigration and the use of government services, said William H. Frey, a demographer with the Brookings Institution. But the new census, which will show a minority majority of our youngest Americans, makes plain that our future labor force is absolutely dependent on our ability to integrate and educate a new diverse child population.
Twelve states and the District of Columbia now have white populations below 50 percent among children under age 5 -- Hawaii, California, New Mexico, Texas, Arizona, Nevada, Florida, Maryland, Georgia, New Jersey, New York and Mississippi, and if current trends continue seven more states could join them in the next decade: Illinois, North Carolina, Virginia, Colorado, Connecticut, South Carolina and Delaware.
© Copyright IBTimes 2023. All rights reserved.