White House Fence Jumper Dominic Adesanya Mentally Ill, Father Says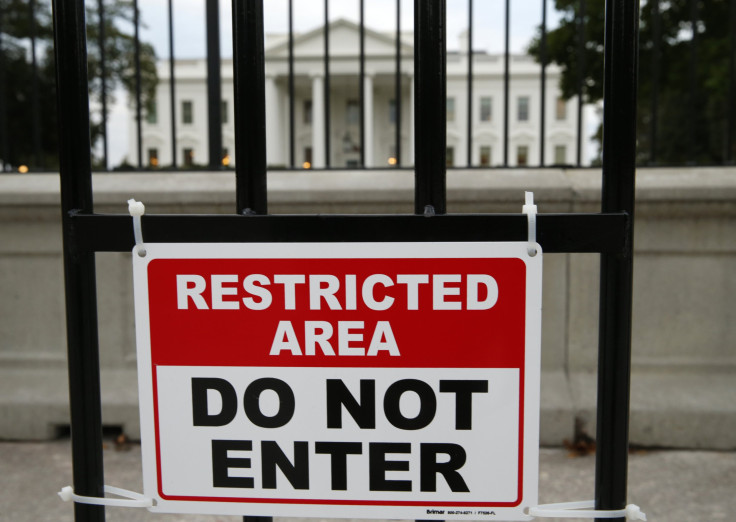 The father of Dominic Adesanya, a 23-year-old man who jumped the White House fence Wednesday night, said his son was mentally ill and had been previously arrested at the White House gate. Adesanya was hospitalized with dog bite wounds on his arms, back, chest and knee, a Secret Service official NBC.
Adesanya's father, who declined to give his name, said his son suffers from paranoia and heard voices. He said his son was "fussing at the people" and wanted to talk to President Barack Obama about his situation. "It's been hard. It's hard to be in your house and not know if the person you're living with is trustworthy and to know they're mentally disturbed like he is," his father said. He said the family had sought help from the government for Adesanya's illnesses but "nobody has wanted to help us get help for him."
Adesanya was unarmed when he was subdued by two police dogs on the White House lawn on Wednesday. He kicked and punched the two dogs, Hurricane and Jordan, who were treated for minor bruises and cleared to return to work at the White House. He was charged with two counts of felony assault on a police officer, one felony count of making threats and four misdemeanor counts of resisting and unlawful entry.
Adesanyo's actions came hours after a man went on a shooting spree at Canada's Parliament Hill complex in Ottawa. That man, 32-year-old Michael Zehaf-Bibeau, shot and killed an honor guard at Canada's National War Memorial at point-blank range before making his way inside the Parliament building across the street. He was shot and killed by Kevin Vickers, the ceremonial sergeant-at-arms at the building. Canadian Prime Minister Stephen Harper deemed it a terrorist attack.
Last month, Omar Gonzalez was able to hop the White House fence and make it into the White House with a knife before being subdued by Secret Service personnel. He faces weapons charges. The incident led to the resignation of Secret Service Director Julia Pierson.
© Copyright IBTimes 2023. All rights reserved.
FOLLOW MORE IBT NEWS ON THE BELOW CHANNELS