Who Is Alina Kabayeva? 30-Year-Old Gymnast Could Be Vladimir Putin's 'Mistress' And Root Of Divorce [PHOTOS]
Upon the announcement from Vladimir Putin that he will divorce his wife of nearly 30 years, Lyudmila, speculation abounds that the Russian president is dating gymnast Alina Kabayeva.
"My position and my work mean a life completely open to the public," Putin, 60, said, according to Russian outlet RIA. "Some people are fine with that, some people are incompatible with that lifestyle. [Lyudmila and I] practically never saw each other. We have our own lives."
Lyudmila added that "this is a civilized divorce," but British tabloid The Sun reported that Putin may be "about to hook up with a woman rumored to be his long-term mistress." The woman in question is 30-year-old former gymnast Kabayeva.
Kabayeva, who is 30 years Putin's junior, won a gold medal for rhythmic gymnastics in the 2004 Olympics in Athens and a bronze during the Sydney Olympics in 2000. She was the subject of a state television documentary in late May. which showed her in a favorable light, according to Reuters.
The affair rumors arose from a newspaper owned by Putin's rival, Alexander Lebedev. However, Kabayeva, who is now a lawmaker as a parliamentary deputy for the Kremlin-backed United Russia party, was spotted kissing Putin in a Moscow restaurant as early as 2008, The Sun noted.
Some have said the pair even have children together. But the brunette beauty recently denied those rumors: On Russia's Channel One network last month on her 30th birthday, Kabayeva denied having children, though she never mentioned Putin's name.
"The whole country -- and perhaps now other countries, too -- write that I've got two or three children," she said. "Sadly, I don't have children yet. But, of course, I want to be a mother. Still, I'm not yet."
Putin's spokesman Dmitry Peskov also denied claims to the Echo of Moscow radio station on Friday that the president is in a relationship with another woman. "Take a look at Putin's work schedule," Peskov said, "and you will see that his life, perhaps unfortunately, is in no way tied to any family relationships, only to those responsibilities that he has as the head of state."
Peskov added that a second marriage, the latest claim in the divorce saga, is "rather closer to the category of rumors and gossip." Putin himself said in 2008 at a conference in Sardinia that he will not marry Kabayeva and journalists should keep their "snotty noses and erotic fantasies" private.
Reuters reported that a blogger named Leonid Volkov said Putin wants to keep his affair a secret to avoid looking like an unfaithful husband, which despite Russia's high divorce rate, could give him a bad image. "I've heard taxi drivers say it many times: 'If he's cheating on his wife, it means he's deceiving the country,'" Volkov wrote on Twitter.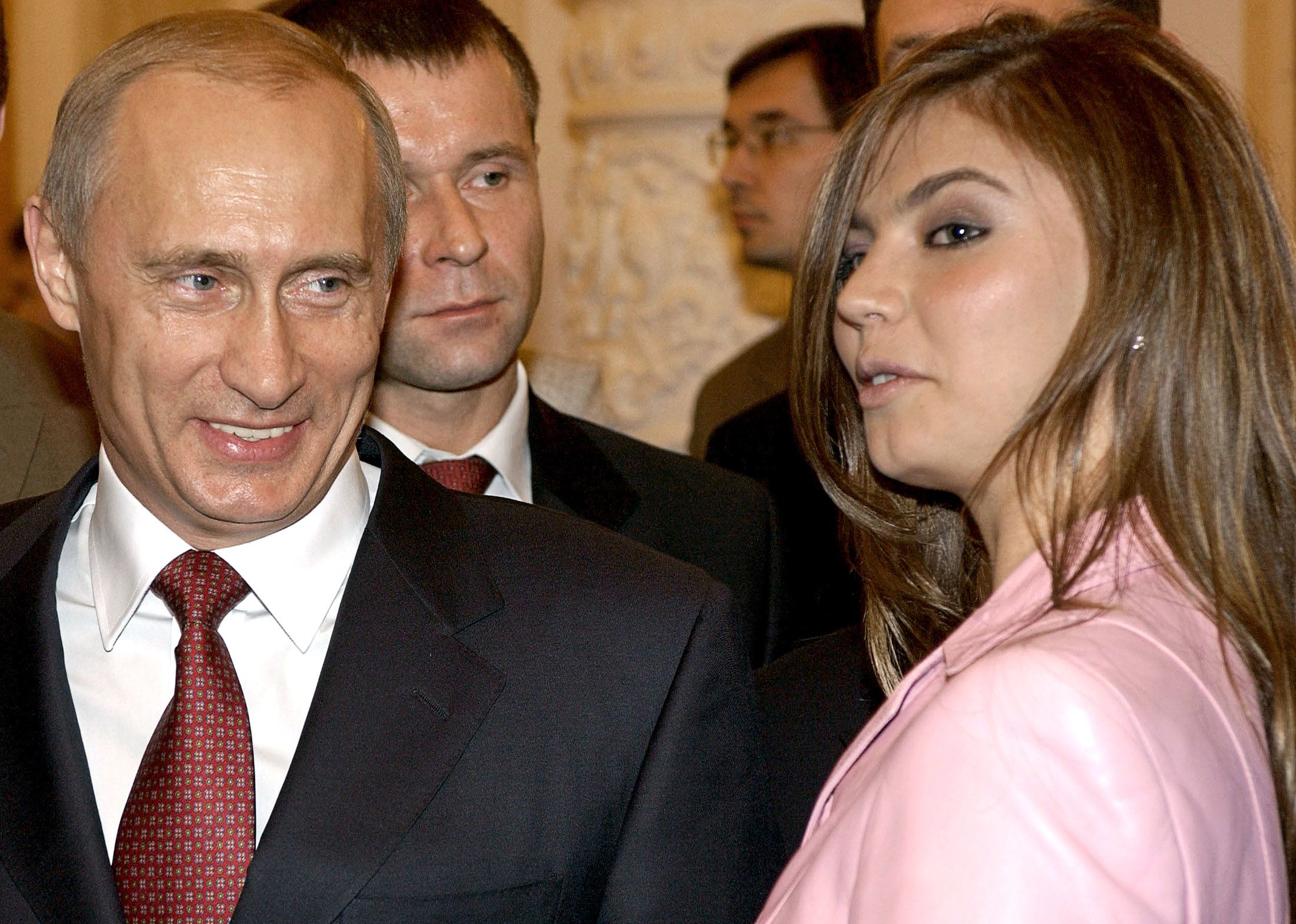 © Copyright IBTimes 2023. All rights reserved.