Who Is Amina Ali Nkek? Missing Chibok Schoolgirl Found In Nigeria's Sambisa Forest 2 Years After Boko Haram Kidnapping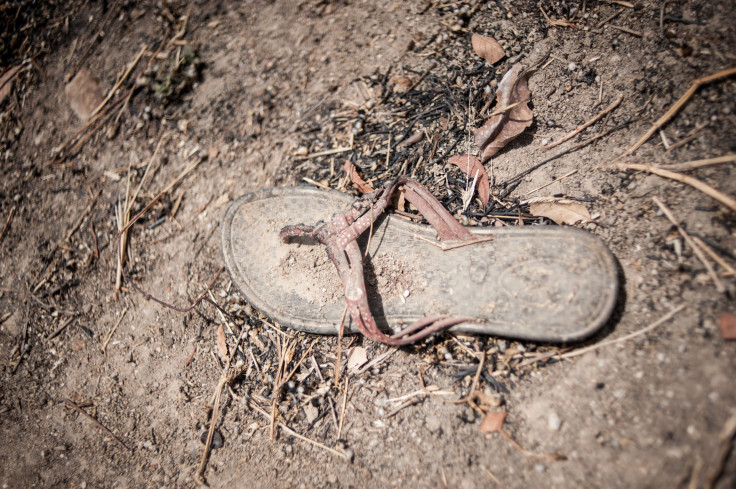 UPDATE: 11:12 a.m. EDT -- Six of the more than 200 girls kidnapped by Boko Haram from the Chibok community have died, according to the only victim to so far be rescued and returned home. Hosea Abana Tsambido, chairman of the Chibok community in the capital, Abuja, told BBC News that Amina Ali Nke was found by local men searching for firewood in the Sambisa forest. Nke told the community leader the other girls remain in the forest.
"She was saying… all the Chibok girls are still there in the Sambisa except six of them that have already died," he said.
UPDATE: 10:58 a.m. EDT -- Nigeria's former minister of education and one of the early promoters of the hashtag campaign #BringBackOurGirls confirmed on social media Wednesday that a Chibok girl has been found. Obiageli Ezekwesili wrote ecstatically on Twitter that Amina Ali Nkek of Mbalala village "is back."
Ezekwesili was among advocates who launched a social media campaign to find the Chibok girls after they were abducted by Boko Haram in April 2014. Millions of people around the globe, including high-profile political figures and celebrities, called for the girls' rescue by tweeting the hashtag #BringBackOurGirls.
UPDATE: 10:49 a.m. EDT -- The Nigerian army confirmed in a statement Wednesday that one of the kidnapped Chibok schoolgirls was among a group of people rescued by its troops in northeast Nigeria. Nigerian army spokesman Col. Sani Kukasheka Usman said Falmata Mbalala was found in the Baale region near Damboa, a local government area of Borno state.
However, the name the army provided is different than that of a Chibok schoolgirl, Amina Ali Nkek, who was apparently found by vigilantes Tuesday night in Sambisa forest, according to various media reports. It's unclear why the names are different – whether both girls were found, or if there has been a mistake in identifying the rescued girl.
Original story:
One of the missing Chibok schoolgirls has been found by vigilantes in northeast Nigeria, activists confirmed to BBC News. Amina Ali Nkek was found late Tuesday in Sambisa forest, near Nigeria's border with Cameroon. The young woman was apparently recognized and identified by a fighter of the Civilian Joint Task Force, a Nigerian vigilante group set up to help hunt down Boko Haram.
Unnamed sources told BBC News that Nkek is from the northeast town of Mbalala in Borno state, just south of Chibok, where she was one of 276 girls kidnapped by Boko Haram militants from the Government Girls Secondary School on April 14, 2014. Dozens managed to escape in the first hours, but Nkek was one of 219 who remained missing. She is the first of the so-called Chibok girls to be rescued since the kidnapping, and sources told BBC News she was found with a baby.
However, a relative of Nkek said the young woman was found pregnant. Yakubu Nkeki told the Associated Press that his 19-year-old niece is "fine. She's pregnant but suffering a trauma problem." He said she was brought back to the small town of Chibok Tuesday night and has been reunited with her mother. Her father died while she was held captive. Community leader Pgou Bitrus told AP that other Chibok schoolgirls may also have been rescued by forces battling the Islamic militant group in the remote Sambisa Forest Tuesday night.
The failure of the Nigerian government and military to rescue the Chibok girls led, in part, to former President Goodluck Jonathan's electoral defeat last year. In a nearly 7-year-old insurgency, Boko Haram has killed some 20,000 people and spread across Nigeria's porous northern borders. Boko Haram has overtaken the Islamic State group as the world's deadliest terrorist organization by killing 6,644 people in 2014 alone, according to the Global Terrorism Index published by the Institute for Economics and Peace, a global think tank headquartered in Sydney.
West African neighbors Nigeria, Niger, Chad and Cameroon formed a coalition to fight Boko Haram in May 2014 and launched the first offensive in late January 2015. The Nigeria-led coalition has since been upgraded to an 8,700-strong joint task force that now includes Benin. In the past year, the Nigerian army has reported rescuing thousands of captives and demolishing Boko Haram hideouts. President Muhammadu Buhari claimed in December Nigeria had "technically won the war" against Boko Haram because the militants were reduced to fighting in their last stronghold, Sambisa forest, in the group's heartland of Borno state.
Even so, political experts and terrorism analysts said Boko Haram has not yet been defeated and the group is adapting its tactics in response to the intensified regional offenses. Boko Haram may no longer physically control large swaths of territory, but the militants are continuing to launch deadly attacks by using suicide bombers to hit soft targets.
© Copyright IBTimes 2023. All rights reserved.
FOLLOW MORE IBT NEWS ON THE BELOW CHANNELS