Who are the 'Gang of Six' Senators?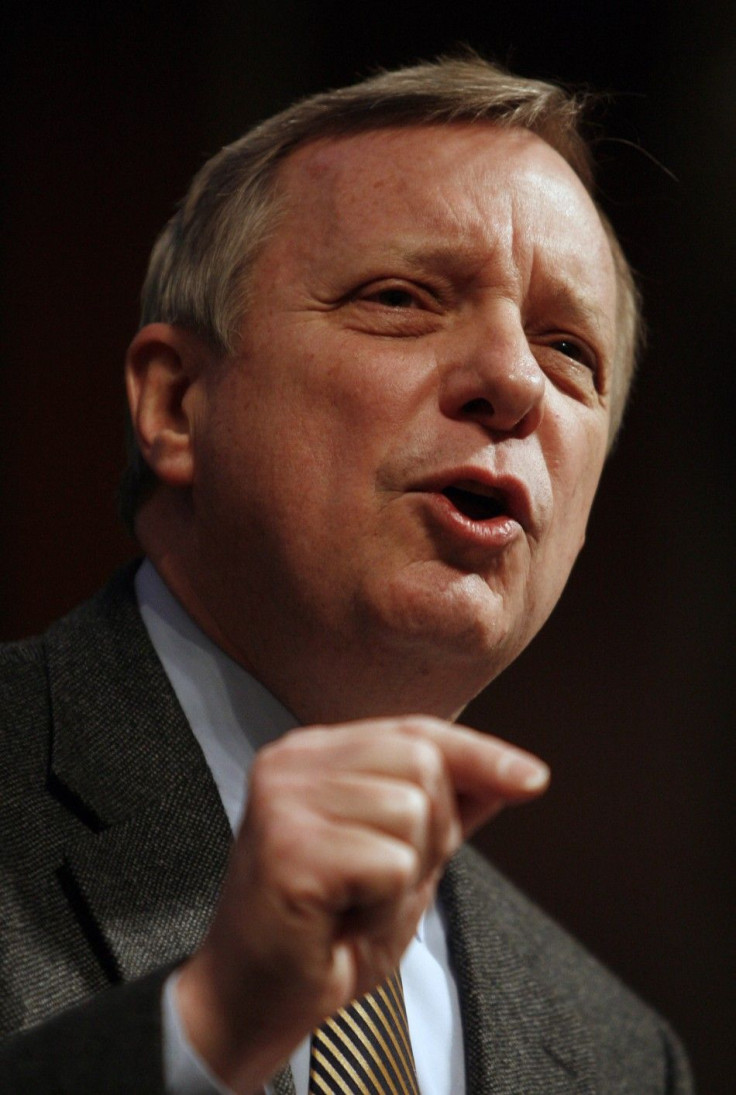 The 'Gang of Six' Senators may hold the power to save the US from default.
The U.S. Government borrowing authority ends on August 2. A failure by Democrats and Republicans to reach a deal on the debt ceiling could result in an event most economists for decades thought was unfathomable -- a default by the largest and most technologically advanced economy in the world.
On Aug. 4, the U.S. Treasury Department is due to pay off $30 billion in maturing short-term debt. In theory, the United States could prioritize debt payments, but U.S. Treasury Secretary warned lawmakers in Congress Wednesday that the prioritization tactic would still cause investors to shun U.S. Treasury securities, commonly known as Treasuries.
Republicans argue that Congress should substantially cut government spending to cut the budget deficit. Meanwhile, Democrats insist that revenue increases must be a part of the talks for any meaningful and enduring deficit reduction to occur.
But after struggling to reach an accord -- and apparently disbanding last week -- the Gang of Six says it's nearing an agreement on a proposal, which could offer an alternate strategy for pushing an increase in the debt limit through Congress before the Aug. 2 deadline.
So, who comprises this gang?
Senator Mark Warner of Virginia: A Pro-Business Democrat
Mark Warner was elected to the U.S. Senate in November 2008. He currently serves on the Senate's Banking, Budget, Commerce and Intelligence committees.
Born in Indiana, but raised in Connecticut, Warner was the first member of his family to graduate from college, earning an undergraduate degree from George Washington University and a law degree from Harvard.
Warner, his wife Lisa, and their three daughters live in Alexandria, Virginia.
Senator Dick Durbin of Illinois: The Old-School Liberal
Dick Durbin was elected to the U.S. Senate in November 1996, and re-elected in 2002 and 2008. Durbin serves as the second highest ranking position in the Senate. Also known as the Majority Whip.
Durbin currently sits on the Senate Judiciary, Appropriations, Foreign Relations and Rules Committees. He is the Chairman of the Judiciary Committees Subcommittee on the Constitution, Civil Rights and Human Rights and the Appropriations Committee's Financial Services and General Government subcommittee.
Durbin and his wife, Loretta Schaefer Durbin, have three children - Christine (deceased), Paul and Jennifer - as well as one grandchild. They reside in Springfield.
Senator Kent Conrad of North Dakota: The Detail-Oriented Budget Wonk
Kent Conrad was elected to the U.S. Senate in 1986. Conrad is now the Chairman of the Senate Budget Committee, long respected as an expert on federal budget matters and considered the Congressional deficit hawk.
A fifth-generation North Dakotan, Conrad was born in Bismarck and attended Roosevelt Elementary and Hughes Junior High. He graduated from Philips Exeter Academy before attending college at Stanford. He received an MBA from George Washington University.
Conrad has been married twice. He shares one daughter, Jessamyn, with his first wife, Pam. In 1987, he married Lucy Calauuti, who is currently a lobbyist for Major League Baseball.
Senator Tom Coburn of Oklahoma: The Spitfire Spending Cuts Conservative
Tom Coburn was elected to the U.S. Senate in 2004. Coburn's priorities in the Senate include reducing wasteful spending, protecting your liberty, balancing the budget, improving health care access and affordability, protecting the sanctity of all human life -- including the unborn -- and representing traditional, Oklahoma values.
Prior to Coburn's election to the Senate, he represented Oklahoma's Second Congressional District in the House of Representatives from 1995 to 2001. He was first elected in 1994, then re-elected in 1996 and 1998, becoming the first Republican to hold the seat for consecutive terms. Coburn retired from Congress in 2001.
Coburn graduated with an accounting degree from Oklahoma State University. Coburn graduated from the University of Oklahoma Medical School in 1983. He did an internship in general surgery at St. Anthony's Hospital in Oklahoma City and family practice residency at the University of Arkansas, Fort Smith.
Coburn and his wife, Carolyn, were married in 1968 and have three children and five grandchildren.
Senator Mike Crapo: The Tax Opposing Conservative
Crapo was born in Bonneville County, Idaho in 1951. He graduated from Brigham Young University with a degree in political science in 1973. He graduated with a juris doctorate from Harvard Law School in 1977.
Crapo served eight years in the Idaho State Senate, representing Bonneville, from 1984 to 1992; he was Senate President Pro Tem from 1988 to 1992. He spent six years in the U.S. House of Representatives, Idaho's 2nd District, from 1993 to 1998. He was elected to the U.S. Senate in 1998. He was re-elected in 2004 and 2010.
Crapo and his wife, Susan Diane Hasleton, have five children and three grandchildren.
Senator Saxby Chambliss : House Speaker John Boehner confidant
Chambliss was born in Warrenton, North Carolina. He earned his bachelor's degree in business administration from the University of Georgia in 1966, and his law degree from the University of Tennessee College of Law in 1968.
Chambliss is a member of the Senate Armed Services Committee; the Senate Committee on Agriculture, Nutrition and Forestry; the Senate Rules Committee; the Senate Special Committee on Aging; and presently serves as the vice chairman of the Senate Select Committee on Intelligence.
Chambliss is also the co-chairman of the Senate Aerospace Caucus and the Senate Reserve Caucus, and is a member of the Senate Rural Health Caucus; the Juvenile Diabetes Caucus; the Caucus on Military Depots, Arsenals and Ammunition Plants; the Congressional Sportsmen's Foundation and the Congressional Fire Services Caucus.
Chambliss and his wife, Julianne, have two children and five grandchildren. They reside in Moultrie, Ga.
© Copyright IBTimes 2023. All rights reserved.