Who Is Beatrice Stockly? Swiss Missionary Abducted By Mali Gunmen, Again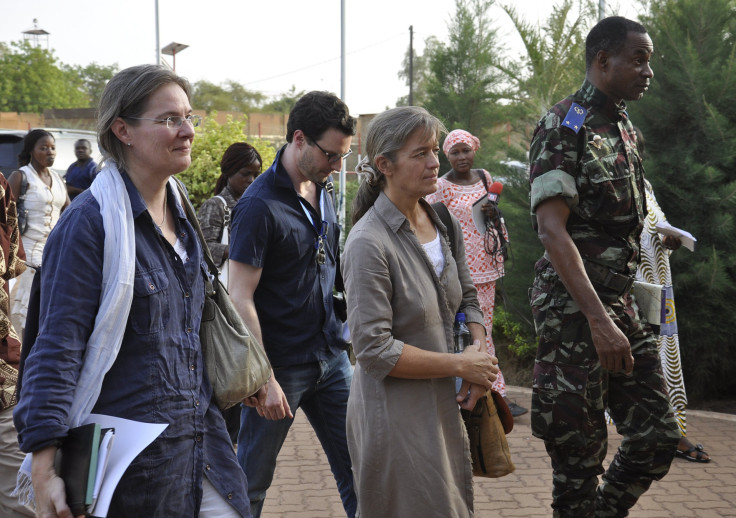 A Swiss woman was abducted by gunmen before dawn Friday at her home in northwest Mali. The woman, Beatrice Stockly, is a missionary who has lived in the desert town of Timbuktu for several years, according to media reports.
"Beatrice, a Swiss citizen, was kidnapped in her home in Timbuktu by gunmen," a Timbuktu government official told AFP. Malian security sources also confirmed the report with the French news agency. A Timbuktu resident who knows the Swiss woman told Reuters that it was indeed Stockly who was taken by armed men.
Stockly was previously kidnapped for nine days by Islamic militant group Ansar al Dine in northern Mali in 2012. Stockly speaks several local languages.
Switzerland's foreign ministry told Reuters it was aware of the "alleged kidnapping" of a Swiss national in Mali. "The Swiss local representative is in contact with the local authorities," the ministry said in an email to the news agency Friday. "For privacy and data protection reasons, no further information can be given at the moment."
Mali, a Muslim-majority nation, was considered a success story in regard to democracy in Africa and the West's counterterrorism efforts for many years. But political unrest in northern Mali between ethnic Tuareg rebels and the national government in 2012 led to a military coup and a security vacuum, which has allowed militant groups who operate freely in the north to gain ground.
At Mali's request, French forces drove Islamic fighters out of major urban centers in 2013, but the militants remain have recently ramped up their insurgency. France continues to fight Islamic insurgents in Mali, a former French colony, and elsewhere in the semiarid band known as the Sahel with a 3,500-strong counterterrorism force.
Al-Mourabitoun, an al Qaeda-linked militant group in northern Mali, claimed responsibility for an attack and hostage situation at a luxury hotel in the center of Mali's capital, Bamako, in November. At least 27 people were killed in the raid on Radisson Blu hotel.
© Copyright IBTimes 2023. All rights reserved.