Who Is Bill Henderson? American Oil Worker Killed In Egypt By Militant Organization With Reported ISIS Ties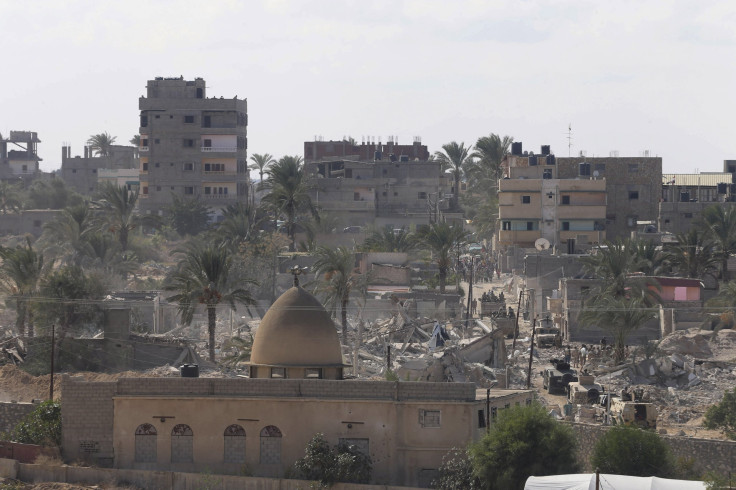 An Egyptian militant group has claimed responsibility for the August killing of American oil worker William "Bill" Henderson. The Ansar Beit al-Maqdis militant organization, which now goes by the name Wilayat Sinai, said on its Twitter account that it carried out Henderson's killing and published photos of his passport and identification cards.
While details about the killing have yet to be confirmed, some information can be gleaned about Henderson's life before his untimely death in Egypt's Karama Desert. According to an obituary published in a local Oklahoma newspaper, Henderson was born on Jan. 12, 1956, at Bryan Air Force Base in Bryan, Texas. He graduated from high school in Oklahoma in 1974 and married his wife, Carol, in 1980.
Henderson was employed by the Houston-based Apache Corporation, which operates a joint venture with the Egyptian General Petroleum Corporation in Karama, southwest of Cairo. A longtime employee, Henderson worked with production operations at Apache, said a spokesperson for the corporation to the Associated Press back in August. A LinkedIn profile appearing to belong to Henderson specifies that he worked as a district manager for Apache in Karama.
Apache said in a statement Monday that the "tragic carjacking incident this past August involving our colleague Bill Henderson is still under investigation by the U.S. government. Our thoughts and prayers remain with the Henderson family."
Henderson was recently honored by Apache with an award for his accomplishments in developing ideas to boost production and reduce operating costs, according to a report from FuelFix.com. He had worked for Apache for 28 years before his killing.
Henderson was known for his passion for Harley-Davidson motorcycles, fishing and show pigs and was a committed family man, according to Oklahoma's Enid News & Eagle. He is survived by his wife, two daughters and two grandchildren.
Henderson's killing is thought to be the first in recent years of an oil worker in Egypt, according to FuelFix, which says Apache has been active in the country since 1994. Apache has not provided further details about the circumstances surrounding Henderson's slaying, though it said in August that it was investigating the death. Both the U.S. and Egyptian governments have also not commented on the incident.
Ansar Beit al-Maqdis recently pledged its allegiance to the so-called Islamic State and now goes by the name "The Islamic State in Sinai." The militants have also claimed responsibility for other terror attacks in Egypt and Israel, according to NBC.
The Islamic State, also known as ISIS, has increasingly gained favor with militant groups across the Middle East in recent months.
© Copyright IBTimes 2023. All rights reserved.