Who Is Dinesh D'Souza? Conservative Activist's Comments On Florida Shooting Stir Controversy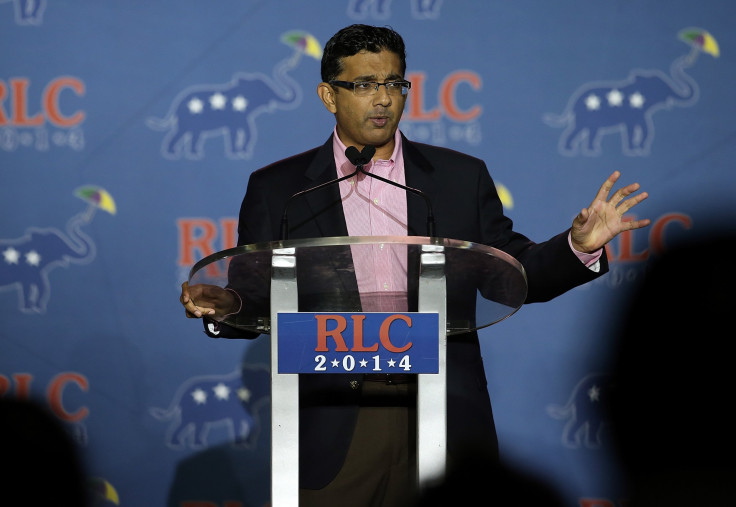 Conservative right-wing activist, filmmaker, and professional troll Dinesh D'Souza outraged social media users Tuesday on Twitter by going after the teenage survivors of the school shooting in Parkland, Florida, with a few tasteless tweets.
When Florida lawmakers voted down a ban on assault weapons less than a week after 17 people were killed Feb. 14 at Marjory Stoneman Douglas High School in Parkland, D'Souza shared a photo of the survivors' horrified reactions with a caption saying "Worst news since their parents told them to get summer jobs."
Just minutes earlier to this tweet, he had written, "Adults 1, kids 0."
According to his website, D'Souza has a prominent career as a scholar, writer and a public intellectual. He also identifies himself as a renowned filmmaker for his documentaries such as "2016: Obama's America," "America: Imagine the World Without Her," and "Hillary's America."
D'Souza, who was born in Mumbai, India, shifted to the United States as an exchange student and completed his graduation as Phi Beta Kappa from Dartmouth College in 1983.
The conservative right-wing activist was met with swift condemnation following his mockery of the mass shooting survivors. He faced numerous tweets referring to him as a "trash human being," a "human dung beetle" and "jailbird little creep."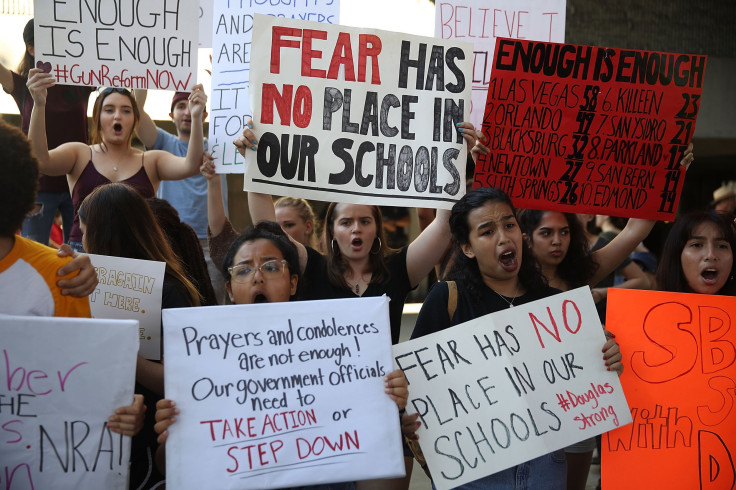 Even conservatives denounced his comments and posted their reactions on Twitter.
"Imagine thinking the upside of trolling liberals surpassed rock-bottom human decency toward kids who've seen their friends killed," wrote Mother Jones editor-in-chief Clara Jeffrey.
"Let it never be said that Dinesh does not actively root for the death of children," wrote journalist Jonathan M. Katz.
Other Twitter users came together to call out how disgusting D'Souza's comments were:
D'Souza, a former policy analyst in the Reagan's White House, also served as John M. Olin Fellow at the American Enterprise Institute and the Robert and Karen Rishwain Fellow at the Hoover Institution at Stanford University. He also worked as the president of The King's College in New York City from 2010 to 2012.
D'Souza was even criticized by the Conservative Political Action Conference (CPAC), an annual event where he was a featured speaker several times.
The speakers' page has D'Souza's photo on it, but CPAC's Twitter account said it was from the archives, and that they are taking it down, and added his comments were abhorrent:
Replying to the Twitter user, CPAC said: "Hey Rafael, this is # FakeNews. @ DineshDSouza is not a speaker at # CPAC2018. You are seeing an archived speaker profile and we are taking down his archived picture. His comments are indefensible."
At least 17 high school students were killed and even more wounded after the mass shooting Feb. 14 at the school in Parkland.
The attack on Marjory Stoneman Douglas High School is said to be the first school shooting this year in Florida and the 17th within 45 days of 2018 in the U.S., according to data from Everytown for Gun Safety, a gun control advocacy organization.
The suspect, who was a 19-year-old former student of the school, was taken into custody. He had reportedly threatened his peers before, and collected guns at home, student survivors told officials.
Survivors from the mass shooting have since taken up the mantle as gun control advocates, with 100 students scheduled to meet lawmakers in Tallahassee on Wednesday, and a "March for Our Lives" protest expected to take place in Washington D.C. next month.
© Copyright IBTimes 2023. All rights reserved.