Who Is 'Fat Leonard'? Navy Corruption Scandal Sees Malaysian Defense Contractor Plead Guilty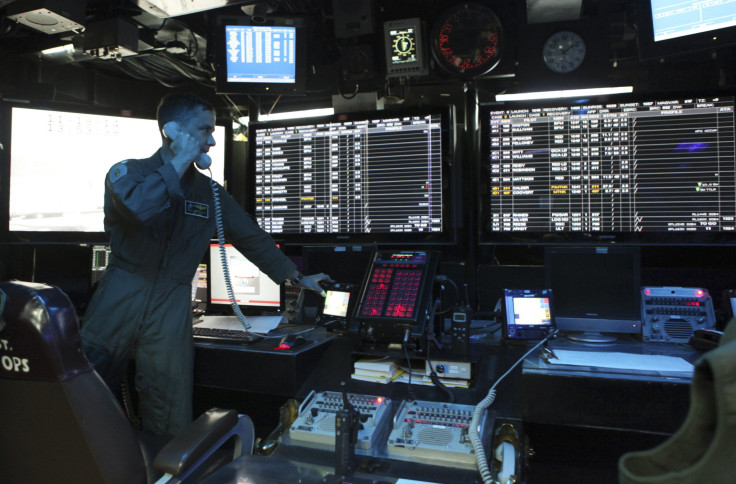 Malaysian defense contractor Leonard Glenn Francis pleaded guilty to orchestrating one of the U.S. Navy's biggest corruption scandals in decades Thursday. Standing 6 feet, 3 inches, and weighing some 350 pounds, the 51-year-old is better known as "Fat Leonard" in Navy circles, and has admitted to bribing countless Navy officials with cash, prostitutes and lavish gifts.
"It is astounding that Leonard Francis was able to purchase the integrity of Navy officials by offering them meaningless material possessions and the satisfaction of selfish indulgences," said Laura Duffy, the U.S. attorney for the Southern District of California, whose office led the investigation, according to the Washington Post. "In sacrificing their honor, these officers helped Francis defraud their country out of tens of millions of dollars. Now they will be held to account."
"Fat Leonard" was the CEO of the Glenn Defense Marina Asia group, headquartered in Singapore. He initially fought the charges, but after a wave of defendants admitted their complicity, he later admitted he overcharged the U.S. Navy by more than $20 million for fuel, food and other services at his Asian ports, and also invented tariffs via fake port authorities. Between 2004 and 2013, Francis plied Navy officials with gifts of cash exceeding $500,000, promises of sex from prostitutes amounting to hundreds of thousands of dollars, all-expense-paid hotel stays, Cuban cigars and various other material gifts, according to his plea agreement.
In return, Francis received classified information such as ship schedules from various naval officers, including Cmdr. Michael Vannak Khem Misiewicz, who was seen as a rising star in the Navy, according to Raw Story. "Misiewicz and Francis moved Navy vessels like chess pieces, diverting aircraft carriers, destroyers and other ships to Asian ports with lax oversight where Francis could inflate costs," the criminal complaint alleges, according to AP. Misiewicz maintains his innocence and has pleaded not guilty.
GDMA undercut its rivals to win contracts as the first step in the overcharging scheme, aided by moles Francis planted who put in a good word on his behalf. According to experts, GDMA's bids were so low they should have raised suspicions, according to the New York Times. Once it had won the bids, the company began issuing fake inflated invoices to the Navy.
Eight people, including Misiewicz, have been implicated in the corruption scandal so far, including Navy officers, a senior Navy investigator and Francis' cousin. The first to plead guilty was senior Navy criminal investigator John Beliveau II, who used his knowledge of the law to help Francis avoid detection in exchange for cash and paid trips. Capt. Daniel Dusek and Cmdr. Jose Luis Sanchez admitted this month to disclosing military secrets to Francis and his firm in exchange for prostitutes, cash, entertainment and travel. Retired Lt. Cmdr. Edmond Aruffo admitted sending the Navy inflated invoices with fake Japanese company letterheads, and these "companies," when the Navy paid up, would transfer payments to GDMA. Petty Officer First Class Dan Layug pleaded guilty to trading classified information for cash and electronics, and GDMA manager and Francis' cousin Alex Wisidagama pleaded guilty to conspiracy to defraud the U.S. government.
Francis has agreed to forfeit $35 million that he made in the scheme and to repay the Navy whatever amount the court decides. "Today Mr. Leonard Francis has taken accountability for his actions. He looks forward to a brighter future," said Ethan M. Posner, one of his attorneys, according to the Washington Post. Francis also faces up to a maximum of 25 years in prison, and the other defendants face up to a maximum of five years each.
The scandal came into public view in September 2013, when federal agents lured Francis to a San Diego hotel and arrested him in a sting operation. The Navy said early investigation efforts were thwarted by Francis, assisted by Belliveau.
© Copyright IBTimes 2022. All rights reserved.
FOLLOW MORE IBT NEWS ON THE BELOW CHANNELS