Who Is Fhu-Qui Nguyen? Mississippi State Suspect Did Not Have Weapon, Caused No Injuries In Shooting Scare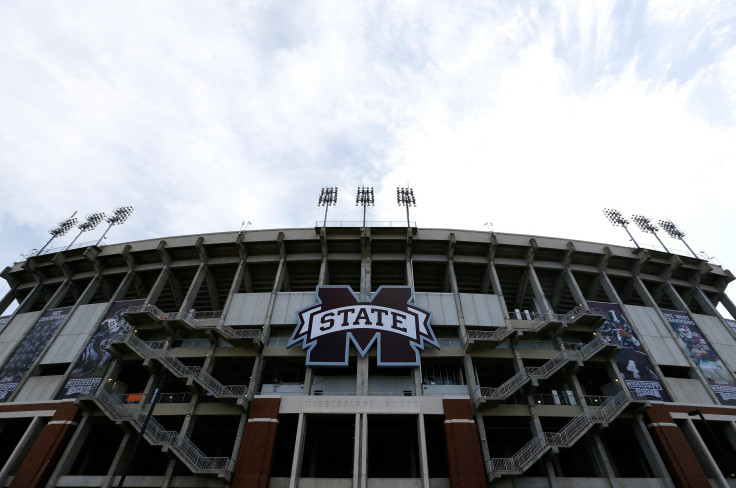 A shooting suspect arrested at Mississippi State University Thursday morning has been identified as Fhu-Qui Cong "Bill" Nguyen. Nguyen, a freshman, was taken into custody about 16 minutes after he reportedly called campus police threatening to kill himself and harm others. He did not have a weapon, and nobody was injured, university President Mark Keenum said at a news conference.
University spokesman Sid Salter told reporters the school issued the alert because Nguyen had posed a credible threat. "As an institution, we're always going to err on the side of caution," Salter said, according to the Starkville Dispatch.
Charges against Nguyen were pending Thursday afternoon. Reports of an active shooter situation in Carpenter Hall came in shortly after 11 a.m. EDT, and students and faculty were instructed to seek shelter immediately. The suspect was seen near Lee Hall, though the Dispatch reported he was taken into custody at McCool Hall. At about noon, the school issued an all clear. It canceled classes until 2 p.m.
Panicked students on Twitter continued to suggest there was a second shooter on campus, with rumors flying about multiple injuries and casualties. Mississippi State administrators debunked the stories in an alert. "There have been no additional reports of any danger. Please remain calm and follow Maroon Alerts outlets for accurate information," it wrote.
Soon after, the local Mississippi Highway Patrol district tweeted another contradictory message. "Just for clarity on the MSU situation. There was no active shooter," it said. "The suspect in question was taken into custody."
Mississippi State University is a land-grant school with about 20,0000 students. Its main campus is in Starkville, "a rural, low crime area," according to its emergency alert website.
Previous incidents include the fatal shooting of a student outside of Mississippi State's Evans Hall, a dorm, in 2012. At the time, Keenum said it was the first time a student had been shot on campus.
© Copyright IBTimes 2023. All rights reserved.