Who Is Jose Ramon Cabanas? Veteran Diplomat Is Cuba's First Ambassador To US In Over 50 Years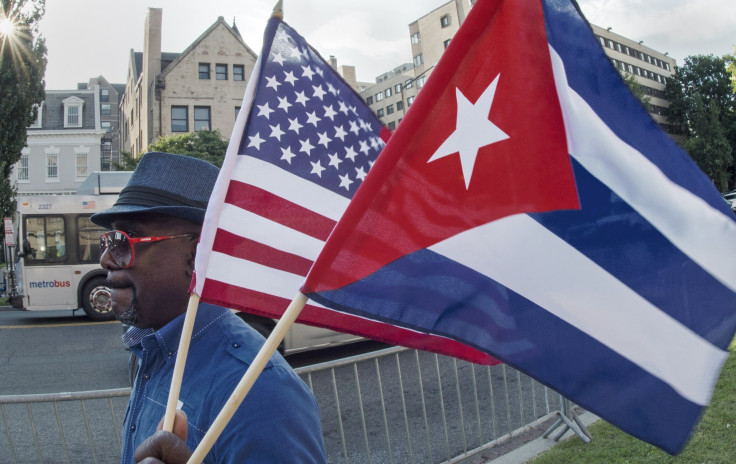 Jose Ramon Cabanas Rodriguez -- a veteran diplomat who ran Cuba's de facto embassy or "Interests Section" in Washington since 2012 -- has become the first Cuban ambassador to the United States in over 50 years. The move came just two months after the two countries ended half a century of mutual hostility, and agreed to formally restore diplomatic ties.
Cabanas, who became the charge d'affaires when relations were formally restored on July 20, presented his credentials to U.S. President Barack Obama during a ceremony at the White House Thursday, where the latter also received new diplomats from 15 other nations.
"The Cuban ambassador's accreditation to the United States is a further step within the process to normalize relations between both countries," the Cuban embassy reportedly said, in a statement released Thursday.
Washington is yet to name its ambassador to Cuba.
Cabanas, an alumnus of Havana's Institute of International Relations Raul Roa García, has served as Cuba's vice minister of foreign relations and the country's envoy to Austria.
In 2013, during his stint as the chief of the Cuban Interest Section in Washington, the career diplomat said -- in an interview with the Chicago Policy Review -- that as a result of the U.S. embargo on Cuba, American companies were losing opportunities to invest in the Latin American nation.
"American companies are losing opportunities in Cuba in sectors like biotechnology, mining, services, infrastructure, and tourism, due to the failed embargo," Cabanas reportedly said, urging the U.S. government to adopt "smart, brave and creative policies" vis-à-vis Cuba.
"Most of U.S. civil society (business, religious, academic sector, Cuban Americans, and even federal agencies) supports what I say," he added. "A silent majority in favor of a relaxation of the current policy prevails in Congress."
The two nations broke off diplomatic ties in 1961, when, at the height of the Cold War, former U.S. president John F. Kennedy and Cuban leader Fidel Castro got embroiled in a spat over Soviet expansion in the Americas.
Since July, the two countries have sought to settle a number of contentious issues, including human rights in Cuba, and claims by U.S. citizens to property confiscated in the aftermath of the Cuban revolution. Additionally, on Friday, the White House eased some limits on travel, commerce and investment in Cuba, allowing American companies to open businesses and hire workers in the Caribbean island nation.
© Copyright IBTimes 2023. All rights reserved.