Mormon Church Admits Founder Joseph Smith Was Polygamist With 40 Wives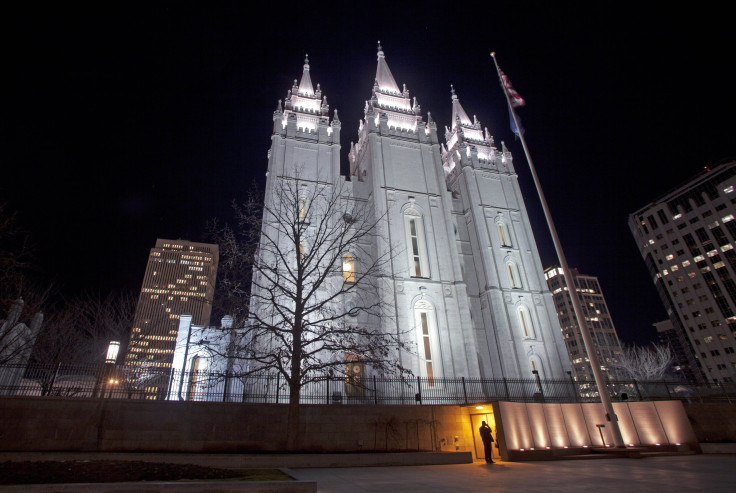 The rumors were true: Not only was The Church of Jesus Christ of Latter-day Saints founder Joseph Smith a polygamist but he also married up to 40 wives, some of them teenagers, the Mormon church has admitted. The revelations came in an online essay from the church, the latest piece in a series intended to explain the church's history, the New York Times reported.
The Mormon church has repeatedly renounced polygamy, called "plural marriage" in the 1840s, and insisted that Smith had only one spouse. But new information from the essay said Smith married many wives and authorized other Mormons to practice plural marriage. By the time he died, 29 men and 50 women were in plural marriages. Smith himself was "sealed" to 30 to 40 women, according to the essay.
Most of Smith's wives were between 20 and 40 years old when they married him. The youngest, Helen Mar Kimball, was 14, but she reportedly said her sealing to Smith did not involve sexual relations. The oldest was 56.
Smith also married some women who already had husbands. But "most if not all of the first husbands seem to have continued living in the same household with their wives during Joseph's lifetime, and complaints about these sealings with Joseph Smith are virtually absent from the documentary record," according to the essay. This ordeal hurt the feelings of Emma Hale Smith, Smith's first wife, and she likely did not know about all of his partners. Smith eventually stopped pursuing married women, and a decades after his death, the church renounced polygamy. "Church members no longer practice plural marriage," the essay concluded.
The Mormon church decided to reveal Smith's history in an effort to be truthful, Elder Steven E. Snow told the New York Times. The polygamy essay is one of several long-form pieces published about the church's founding. "There is so much out there on the Internet that we felt we owed our members a safe place where they could go to get reliable, faith-promoting information that was true about some of these more difficult aspects of our history," Snow said. "I believe our history is full of stories of faith and devotion and sacrifice, but these people weren't perfect."
© Copyright IBTimes 2023. All rights reserved.