Who Is Paul Kitterman? Police Search For Missing Man Who Disappeared At Broncos-Chargers Game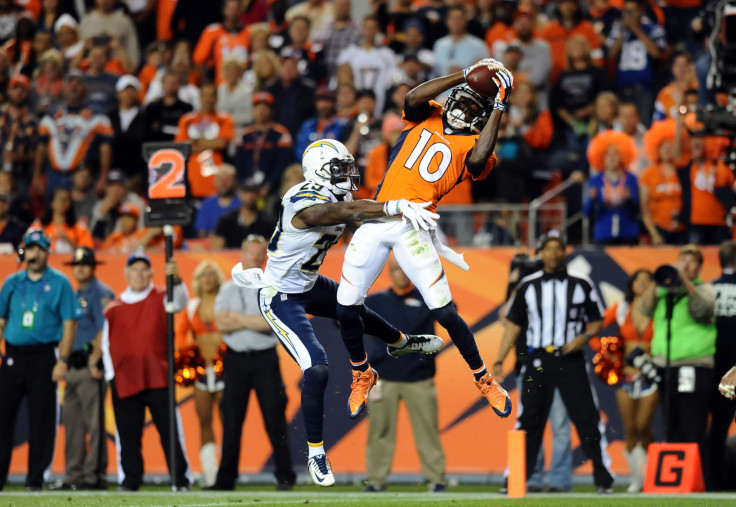 Denver police are searching for Paul Kitterman, a man who went missing at Sports Authority Field at Mile High during Thursday night's game between the Broncos and the San Diego Chargers. The 53-year-old Kremmling, Colorado, native got up from his seat at halftime and never returned, friends and family said.
"He's absolutely nowhere to be found," family friend Tia Bakke, who attended the game with Kitterman, his son Jarod Tonneson and her boyfriend, told KUSA-TV, Denver. "It's been the longest, [most] miserable three days of our lives."
Kitterman, who did not drive to the game, does not have any known medical conditions or substance abuse problems. His family and friends searched the stadium, contacted security and called local hospitals and prisons, but were unable to find him.
"This is just so not characteristic of Paul," Bakke added. "Paul is one of the most loyal, responsible people you'll ever meet in your life. He would never, ever just leave you hanging, and especially his son. He would never leave Jarod."
Tonneson last saw Kitterman when he got up to use the bathroom at halftime. When he returned, his father was gone from his seat. "We were looking everywhere in the parking lots, trees, bushes anywhere we could think of," Tonneson told KDVR, Denver.
Kitterman's family filed a missing persons report with Denver police, but efforts to find him so far have been unsuccessful. Police said, however, they do not suspect foul play.
Described as "not a technology guy," Kitterman does not carry a cell phone or credit cards. He reportedly had about $50 in cash when he went missing.
Denver police have asked the public to contact them with any tips related to Kitterman's possible whereabouts. He wore a dark-colored sweatshirt and a Broncos hat to the game.
© Copyright IBTimes 2023. All rights reserved.