Who is Peng Liyuan? China's First Lady Famous For Singing Attends US Visit With Husband Xi Jinping [VIDEO]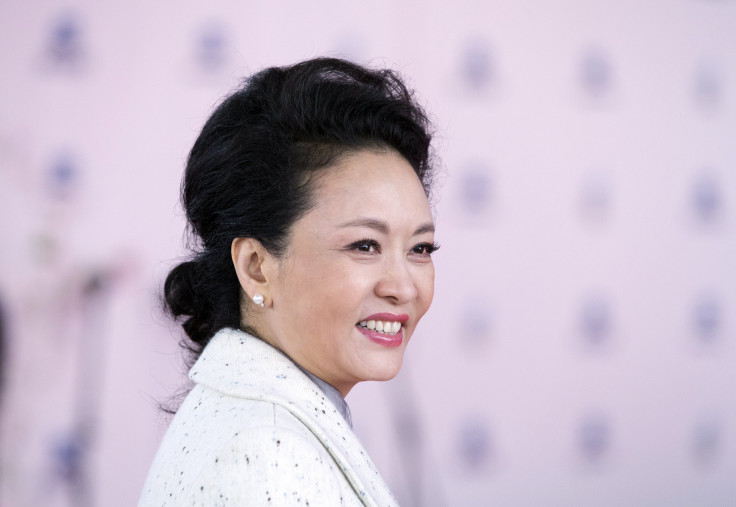 Chinese President Xi Jinping was scheduled to arrive in Washington later this week to embark on what was widely expected to be a tense visit at the White House. At his side will be China's famous first lady, Peng Liyuan. Peng, 52, is a former star singer regarded as a softening force for her husband, a trait that could come in handy during a visit in which the world leaders will wade through tensions of past accusations concerning cyberspying, military aggression and human rights violations.
Peng met Jingping, then deputy mayor of Xiamen City in China's southern Fujian province, in 1986 and after months of dating the two married in September 1987. Before Jinping's ascent to power in 2013, Peng was already famous. She appeared for decades on state-run television, singing ballads often complimenting the Communist party. The soprano's past hits included tracks titled "People from Our Village" and "On the Plains of Hope," according to CNN.
Since ascending onto the international stage during trips abroad, Peng has brought along a personality that has allowed her to take on a more visible role than past Chinese first ladies.
"The image of the Communist Party used to be very dull and the leaders behaved like robots as a part of the state machine with no personal charm at all," said Li Yinhe, a sociologist at Beijing-based think-tank the Chinese Academy of Social Sciences to the BBC in 2013, not long after Jinping became president. "Peng Liyuan is expected to bring something different to the leadership."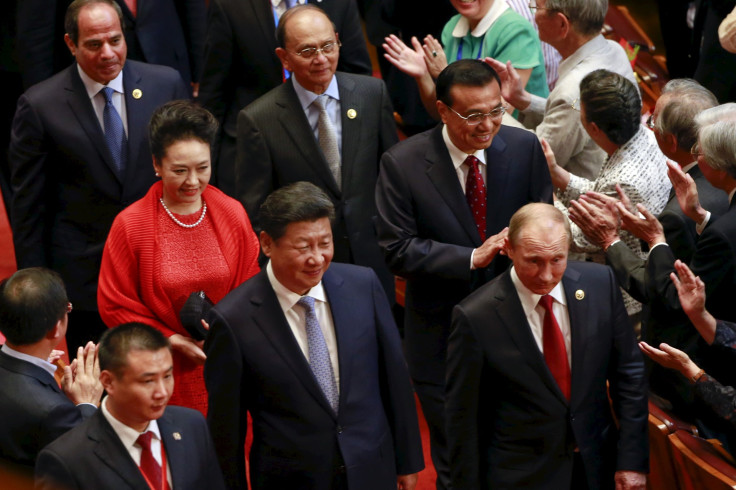 Liyuan's public persona has not disappointed in providing a spark of personality to China's image abroad. The high-profile spouse, widely regarded as the most visible since since Jiang Qing, the late wife of revolutionary leader Mao Zedong, has played a significant role in diplomacy.
"China has conveyed kindness and goodwill to the world through the first lady's public diplomacy," and Peng has "enchanted local and foreign media," according to a research from research by Renmin University of China, via CNBC.
Peng has drawn comparisons to her Western counterparts, U.S. first lady Michelle Obama and French first lady Carla Bruni. Peng has been seen as similar to Obama especially for "sense of style, prominence on the global stage, and commitment to their nation's health and education," according to Forbes. The magazine reported that Peng, a former fixture on magazine covers, has eased a lavish lifestyle, instead focusing on activism around women's education, tobacco use and HIV.
Xinjing and Peng were expected to arrive in Washington Thursday for the visit with President Barack Obama. With relations between the United States and China tense over disputes in the South China Sea and accusations of hacking, a planned dinner between leaders Xinjing and Obama could likely stand a dose of Peng's personality.
"It's a delicate dance, and it always has been," said Anita McBride, who served as chief of staff to first lady Laura Bush, about state dinners to the Associated Press.
<iframe width="420" height="315" src="https://www.youtube.com/embed/UcBDrH5vQ4s" frameborder="0" allowfullscreen></iframe>
<iframe width="560" height="315" src="https://www.youtube.com/embed/F06hWYbiMbA" frameborder="0" allowfullscreen></iframe>
© Copyright IBTimes 2023. All rights reserved.