Who Is Penny Pritzker? Billionaire Hotel Heiress To Become Richest Cabinet Member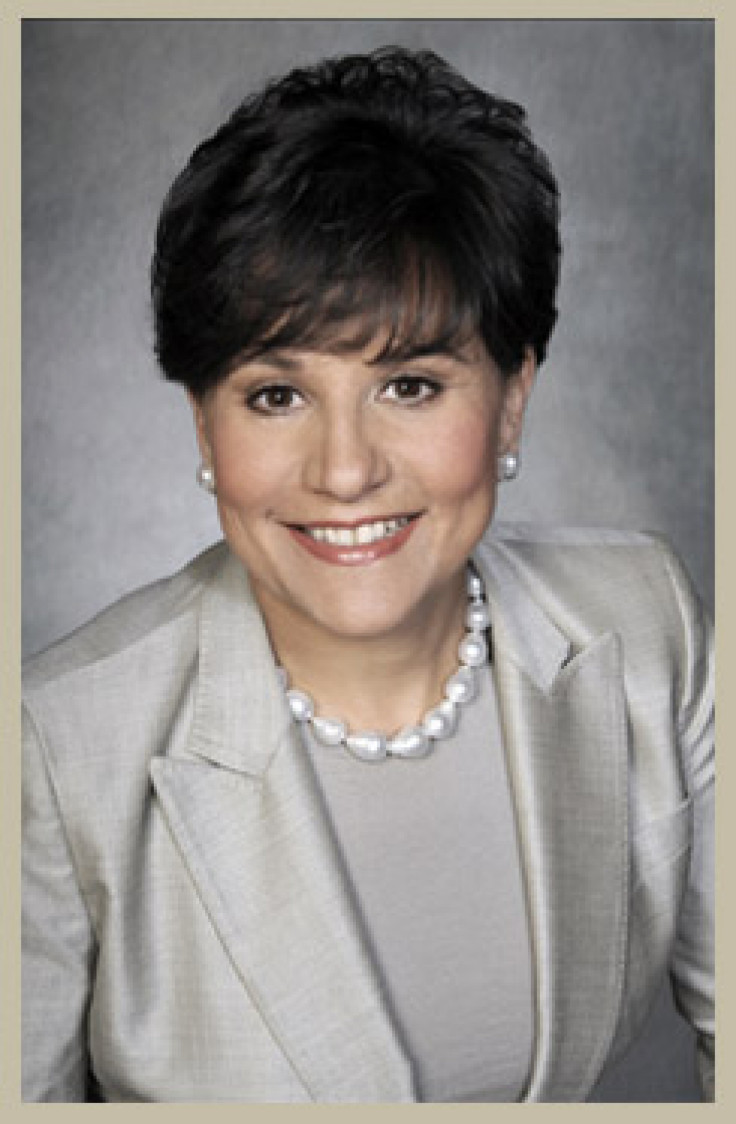 Penny Pritzker, the Hyatt Hotels heiress, is likely to become President Barack Obama's next secretary of commerce.
Multiple news organizations are reporting that Obama will nominate her this week.
Pritzker has known the president since the mid-1990s and has conducted fundraising for many Democratic candidates. If nominated and confirmed, Pritzker would not only be the richest person in Obama's cabinet, but also one of the wealthiest presidential cabinet members, if not the wealthiest, in history.
As of March, Forbes reported that Pritzker, 53, has a net worth of $1.8 billion, putting her in the top 1 percent of rich people in the magazine's list. However, Pritzker's true wealth is hard to determine, according to some sources, because of her family's offshore accounts and other holding structures -- something she could definitely be grilled on during the confirmation process.
What is certain is that Pritzker wears many hats: Obama campaign fundraiser, a trustee at Stanford University, co-founder of investment firm Artemis Real Estate Partners, board member of Hyatt Hotels Corp. (NYSE:H)
Several of Obama's cabinet members have deep pockets, but none of them, including the president himself, can stack up to Pritzker. See how they measure up in the list below, as reported by OpenSecrets.org and the Washington Post. (There are two figures because disclosure forms require to report a range, not a specific value.)
-- Secretary of State John Kerry: $184.2 million to $287.7 million
-- Attorney General Eric Holder: $3.8 million to $8.4 million
-- President Barack Obama: $2.5 million to $8.2 million
-- Defense Secretary Chuck Hagel: $2.8 million to $6 million
-- Veterans Affairs Secretary Eric Shinseki: $2.2 million to $5.9 million
-- HUD Secretary Shaun Donovan: $1.5 million to $6.1 million
-- Agriculture Secretary Tom Vilsack: $1.2 million to $5.6 million
-- HHS Secretary Kathleen Sebelius: $502,000 to $4.9 million
-- Education Secretary Arne Duncan: $1.3 million to $3.4 million
-- Treasury Secretary Jack Lew: $748,000 to $1.7 million
-- Vice President Joe Biden: $39,000 to $806,000
-- DHS Secretary Janet Napolitano: $93,000 to $695,000
-- Transportation Secretary Ray LaHood: $508,000 to $106,000.
And here's how past cabinet members stack up to Pritzker based on information from OpenSecrets.org:
-- Former Secretary of State Hillary Clinton: $5.7 million to $26.5 million
-- Former Commerce Secretary John E Bryson: $68.9 million to $246.3 million
-- Former Treasury Secretary Timothy F. Geithner: $239,000 to $6 million
© Copyright IBTimes 2022. All rights reserved.
FOLLOW MORE IBT NEWS ON THE BELOW CHANNELS