Who Is PewDiePie? Anti-Semitic Content From Felix Kjellberg, YouTube's Most Popular Star, Angers Disney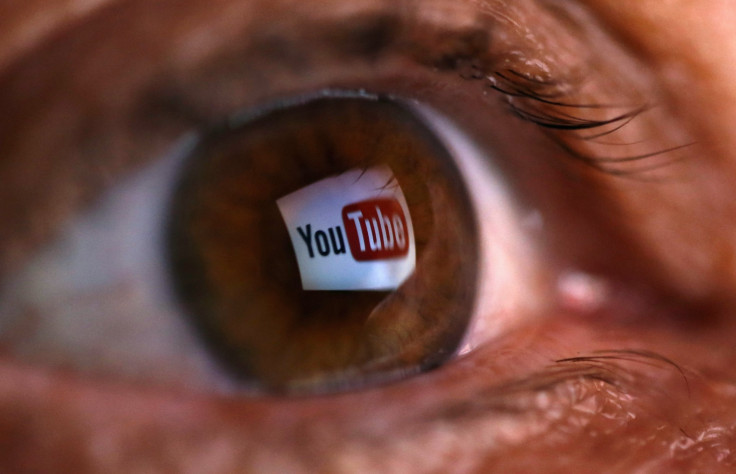 Disney killed its agreement Monday with YouTube star Felix Kjellberg, better known online as PewDiePie, after he posted a video of two men wearing loincloths who held up a banner that read "DEATH TO ALL JEWS."
Kjellberg, a 27-year-old from Sweden, said the Jan. 11 video was "a joke that went too far." Along with two other videos from January — including one depicting a man dressed as Jesus Christ saying, "Hitler did absolutely nothing wrong" — the video has since been taken been from the site. The three videos had been viewed a cumulative 53 million times, the Wall Street Journal reported. About 78 percent Kjellberg's viewers are under 20 years old.
Disney owns Maker Studios, a YouTube network that Kjellberg joined in 2012. Kjellberg — who, with 53 million followers, has the most subscribers on YouTube — said he might leave the network last year. But after Kjellberg's threat to leave, Maker formed a joint venture with him. They co-owned a company that produces videos, mobile apps and merchandise, but Kjiellberg had full editorial independence.
YouTube is also pulling back their support. The platform canceled the second season of Kjellberg's online show "Scare PewDiePie," which was to be released on YouTube's subscription service YouTube Red this month. YouTube also pulled Kjellberg from Google Preferred, a program in which YouTubers make money through Google ads.
Kjiellberg earned $15 million last year, according to Forbes. But now, after Disney killed the joint venture with Maker Studios and YouTube pulled its financial support, the YouTuber will have to find another partner or financial backer.
Kjiellberg originally joined YouTube in 2010 and became popular by playing video games in his videos and crude jokes. His username "PewDiePie" comes from video game: "pew" is from the sound of a laser, and "die" marked killing his enemies.
In an interview with the Wall Street Journal in 2014, he indicated that he was uncomfortable with his level of fame.
"I'm so central to YouTube now, and that puts me in the spotlight and raises a lot of questions like 'Why is he so big?'" he said. "I'd much rather prefer to have something like 5 million subscribers."
© Copyright IBTimes 2023. All rights reserved.