Who Is Ricardo Teixeira? Brazil's Former Soccer Head Charged With Corruption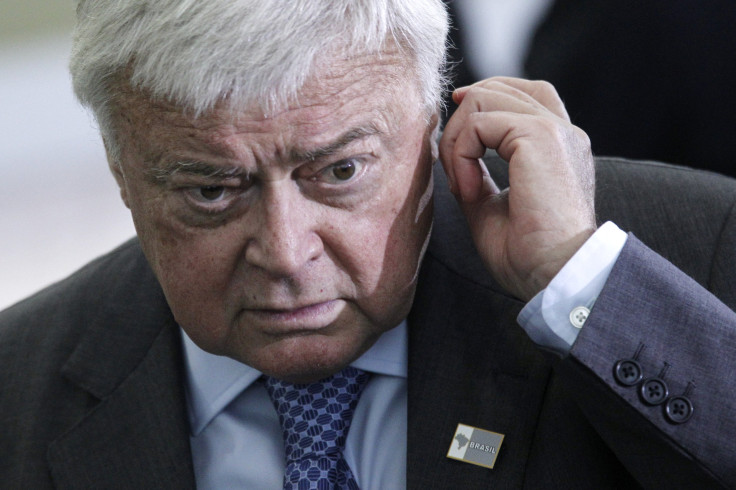 Ricardo Teixeira, once Brazil's most powerful soccer official, has become the latest figure in the sport to become embroiled in scandal and controversy after being charged with money laundering and tax evasion.
The former head of the Brazilian Football Confederation (CBF) joins the list of soccer officials across the world who have been accused of corruption and money laundering, in a scandal that has rocked the international soccer authority. His successor, CBF head Jose Maria Marin, was among those arrested on Wednesday in Zurich on charges in the U.S.
Teixeira has been charged by Brazil's police for public document forgery, fraud, tax evasion and money laundering, according to local news site Exame. He had reportedly failed to declare money he kept abroad, including 30 million euros ($33 million) in a secret account in Monaco, and allegedly made illegal real estate purchases. The investigation into his crimes was completed in January, but was only revealed on Monday, an anonymous police official told Reuters.
Teixeira is not currently being investigated as part of the corruption case taking place in the U.S. and is yet to be indicted in a court. Teixeira was unavailable for comment, according to Reuters.
Teixeira stepped down from his CBF post in 2012, following accusations of rampant corruption and inefficiency in the preparations for the 2014 World Cup in Brazil. Teixeira, who was also the head of the World Cup organizing committee, reportedly said he resigned due to ill health.
Swiss court documents released in 2011 also showed that former CBF and FIFA head João Havelange and Teixeira collectively received around $42 million in bribes from a marketing company in exchange for FIFA broadcasting rights. Teixeira was married to Havelange's daughter until their divorce in 1997. Havelange served as the international body's head from 1974 to 1998.
Prior to this, a 2001 congressional inquiry into a 1996 CBF sponsorship contract with sportswear company Nike had found several irregularities, Reuters reported. The inquiry committee called for Teixeira's resignation, but no charges were leveled against him at the time.
The Brazilian Senate on Sunday opened an inquiry, led by former soccer player and senator Romário de Souza Faria, into alleged corruption in the country's soccer industry. The former Barcelona striker has been a vocal critic of FIFA, calling the 2014 World Cup a "lie cup" and slamming the CBF.
© Copyright IBTimes 2023. All rights reserved.