Who Is Sirul Azhar Umar? Australia Detains Convicted Malaysian Officer But Refuses To Extradite Him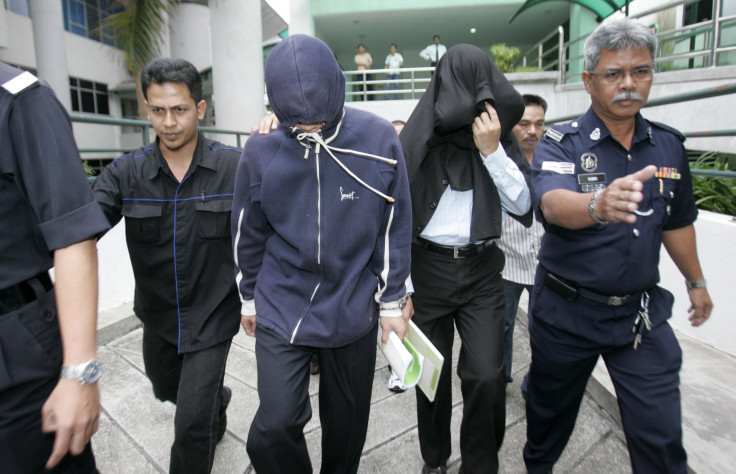 The detention of a Malaysian fugitive in Australia has created diplomatic dilemma for the latter, which cannot, by law, extradite criminals charged with capital punishment. Sirul Azhar Umar, a 43-year-old Malaysian police officer, was sentenced to death last week for killing a Mongolian model in 2006, The Associated Press (AP) reported.
Altantuya Shaariibuu, 28, was reportedly shot and blown up with explosives, after her relationship with a friend of Malaysian Prime Minister Najib Razak, ended in a disagreement. Umar was then reportedly a member of a special unit that guarded top ministers.
Umar fled to Australia before the panel of five judges at the Malaysian Supreme Court upheld the decision to hang him.
His case becomes complicated as Australia has abolished capital punishment and would require assurances from the Malaysian government that Umar will not be executed. Until that happens, Australia cannot extradite him.
"The department is aware of the Malaysian authorities' interest in this individual, however due to privacy reasons cannot comment further," Australia's Department of Immigration and Border Protection said, in a statement, Wednesday, according to AP.
Malaysian Home Minister Wan Junaidi Tuanku Jaafar reportedly told a local news agency that the country will take action against Australia if it does not extradite Umar.
"The Extradition Act makes it quite clear that if a person has been sentenced to capital punishment or has been charged with an offense which could lead to the imposition of capital punishment, the attorney general can refuse extradition until such time as appropriate assurances are given that capital punishment wouldn't be applied," Don Rothwell, an expert on international law at the Australian National University, said, according to AP.
Umar and fellow accused Azilah Hadri, were initially sentenced to death in 2009 for Shaariibuu's murder, but the duo was released after an appeals court overturned the conviction in 2013, according to Agence France-Presse. However, last week Malaysia's highest court upheld their death sentences.
Shaariibuu was reportedly at the centre of allegations of massive kickbacks in a $1.1 billion 2002 purchase of French submarines. According to prosecution, she was murdered on the orders of her former lover, Abdul Razak Baginda, who managed the submarines' purchase and was close to the Malaysian prime minister, who then served as the defense minister. Shaariibuu was reportedly murdered to prevent her from disclosing about the purported kickbacks.
© Copyright IBTimes 2023. All rights reserved.
FOLLOW MORE IBT NEWS ON THE BELOW CHANNELS