Who Is St. Rose of Lima? 8 Facts About Patron Saint of Peru And Latin America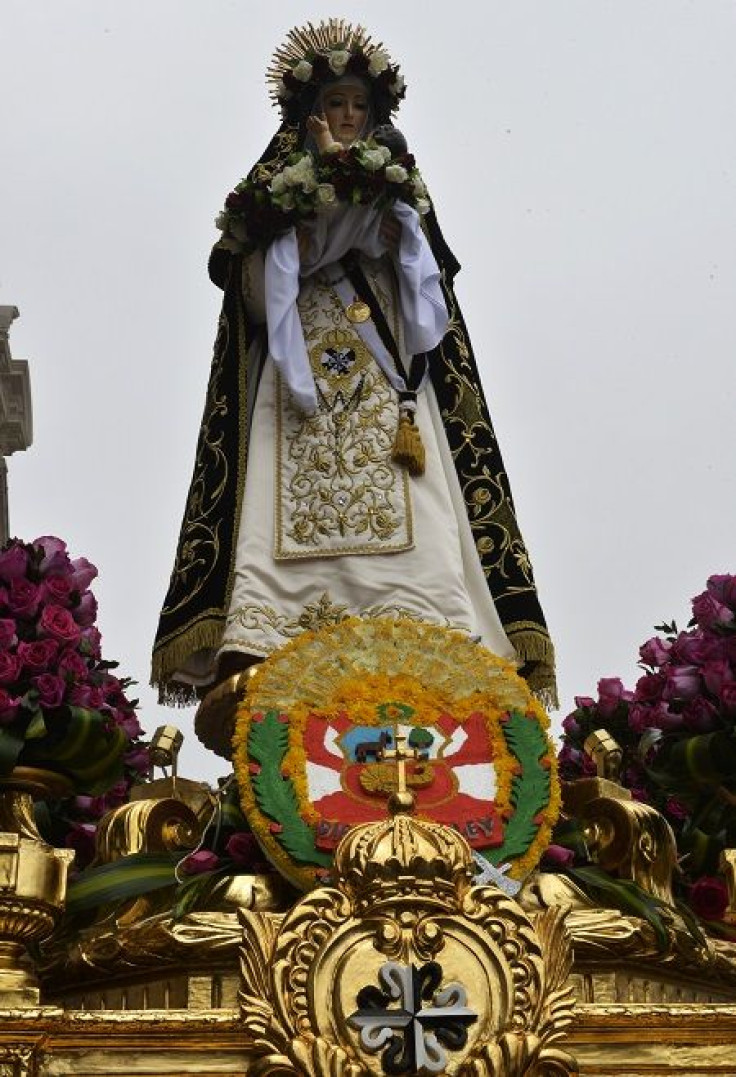 Widely celebrated in Latin American countries and in the Philippines, St. Rosa of Lima, or St. Rose, is a Peruvian saint. According to Brittanica, the saint was born April in 1586 in what is now Lima, Peru, and died Aug. 24, 1617. She was later canonized by Pope Clement X in April 1671.
Aug. 23 marks the major saint's feast day.
For the official Roman calendar of feast days for the Universal Church, saints chosen to be celebrated worldwide are selected after careful consideration. According to Catholic.org, the saints celebrated and recognized all over the globe are figures that "must have a strong message for the Church as a whole."
In honor of St. Rose's Feast Day, here are eight things to know about the patron saint.
According Britannica, Saint Rose of Lima is also referred to as Santa Rosa de Lima (in Spain) and Isabel de Flores (her original Peruvian name). She is the Patron Saint of Peru and for all of South America
She is the patroness of embroiders, gardeners and florists. She is also recognized as a symbol of piety, primarily because she was ridiculed for her pious leanings in life. She is also a symbol for those who suffer from familial problems as well.
In her lifetime, Rose battled with her wealthy family over the prospect of her marriage; she wished to keep a spiritual life. She eventually pledged a vow of virginity.
Rose became a strict Dominican of the Third Order, which is one of four major orders of the Roman Catholic Church, originally founded by St. Dominic.
After becoming a part of the Order, the saint was said to have withdrawn into seclusion and lived in a hut in her family's garden. There, she gave up meat (a serious dietary restriction then), wore a crown of thorns, fasted and slept on a bed of broken glass.
It is said that only in the final three years of her life did she leave seclusion.
Rose was said to have predicted her own death, at the age of 31.
In 1668, the patron saint was beatified by Pope Clement IX and made a patron of Lima. She was canonized years later made the patron saint of South America, the Indies and the Philippines.
© Copyright IBTimes 2023. All rights reserved.