Who Is Vladimir Putin? Kremlin Leader's Secret Love Life, Family And Political History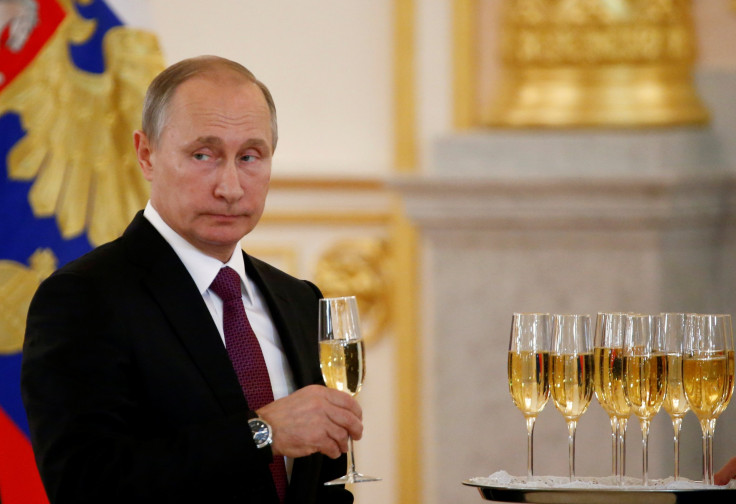 Despite being one of the most powerful world leaders in modern history, very little is known about Russian President Vladimir Putin's personal life – and he'd prefer to keep it that way.
State-sponsored media has long-reported positive attributes about the Kremlin leader: Putin is a Judo black belt, has flown in a fighter aircraft, hunts Siberian tigers and rides horses shirtless throughout Siberia, according to photographs widely circulated by the Russian government. But Russian news outlets neglect to report on the president's more controversial realities, including his 2013 divorce to Lyudmila Ocheretnaya and shady dealings with political adversaries.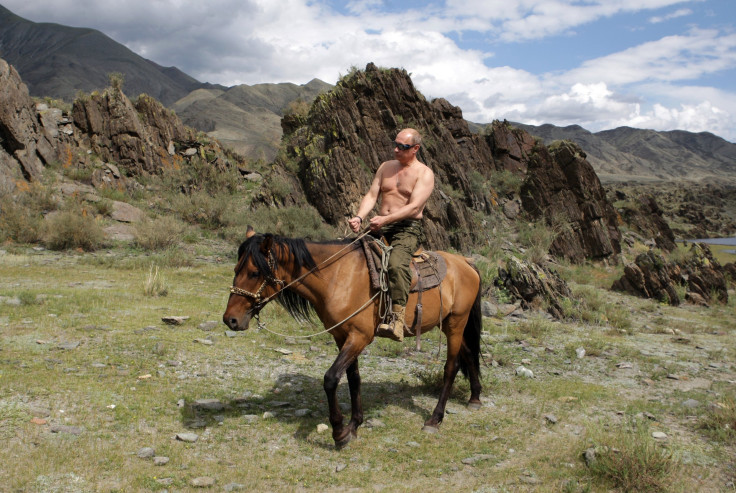 Putin was appointed prime minister by former Russian President Boris Yeltsin in August 1999. That same day, he announced his intentions to run for president. When Yeltsin stepped down in December of that year, Putin became the acting president of Russia, effectively securing the highest seat in government largely as an unknown outsider.
Most Russian officials reportedly didn't think he'd last longer than a single term, but Putin was re-elected in 2004 and 2012 – despite allegations of electoral fraud spurring widespread protests across the country. A year after winning his most recent election, Putin divorced his wife of 30 years in an extremely quiet separation.
The president is rumored to have maintained a long, secretive relationship with former Russian Olympian Alina Kabaeva, a retired gymnast and model, though the Kremlin has repeatedly denied any relationship between the two. A Russian tabloid magazine was shut down in 2008 after publishing a report suggesting Putin had an affair with Kabaeva while married to his wife. Putin only has two daughters, Yekaterina (30) and Mariya Putina (31), both from his former marriage.
Reports have circulated suggesting the president and Kabaeva have a child together, though Kremlin officials said "information about the birth of a baby fathered by Vladimir Putin does not correspond to reality" in 2015.
But Putin isn't above gossip. Putin's Kremlin has consistently lied and spread falsehoods about the president's enemies. Putin, a former officer working for the Soviet Union's KGB, reportedly collects kompromat – a Russian term for "compromising material" – to use against political opponents and even international leaders, including President Donald Trump. That material is often untrue, scandalous accounts of extramarital affairs or otherwise incriminating blackmail.
Putin's aggressive actions against his government's foes doesn't stop with kompromat: the Kremlin has been accused of cyber attacking foreign governments in recent years, in an apparent effort to cause turmoil and the erosion of western alliances. U.S. officials say hacks on the 2016 presidential election, including multiple cyber-attacks on the Democratic National Committee and former Secretary of State Hillary Clinton's campaign, were approved by the top-most levels of Putin's administration, including the president himself.
© Copyright IBTimes 2023. All rights reserved.