Who Was Terry Fox? Google Doodle Celebrates Canadian Athlete And Cancer Activist
KEY POINTS
Terry Fox was born on July 28, 1958
At the age of 18, his right leg had to be amputated due to bone cancer
Fox died on June 28, 1981
Special Google Doodle is going live Sunday to celebrate Canadian athlete and cancer activist Terry Fox.
Fox, who was born on July 28, 1958, grew up taking part in athletics and sports. However, things took a turn after he was diagnosed with bone cancer at the age of 18. His right leg had to be amputated as a result of it.
Cancer couldn't destroy his courage. After seeing and speaking to others in the cancer ward, Fox decided to keep running in order to raise funding for cancer research.
"I soon realized that that would only be half my quest, for as I went through the 16 months of the physically and emotionally draining ordeal of chemotherapy, I was rudely awakened by the feelings that surrounded and coursed through the cancer clinic. There were faces with the brave smiles, and the ones who had given up smiling," he said 1979.
"There were feelings of hopeful denial, and the feelings of despair. My quest would not be a selfish one. I could not leave knowing these faces and feelings would still exist, even though I would be set free from mine. Somewhere the hurting must stop….and I was determined to take myself to the limit for this cause."
On April 12, 1980, Fox got onboard the "Marathon of Hope" from the shore of the Atlantic Ocean. After 143 days and 3,339 miles, Fox had to be rushed to the hospital after he complained of chest pains and coughing fits. Doctors informed him that his cancer had spread to his lungs. Fundraisers that were held in his honor managed to raise $23 million.
Fox died on June 28, 1981. On this day in 1981, the first Terry Fox Run was held. Approximately 300,000 people across Canada came together to walk, run or cycle in the memory of the humanitarian, raising $3.5 million for cancer research.
Here are a few inspirational quotes by Fox, courtesy of AZ quotes:
"Everybody seems to have given up hope of trying. I haven't. It isn't easy and it isn't supposed to be, but I'm accomplishing something. How many people give up a lot to do something good. I'm sure we would have found a cure for cancer 20 years ago if we had really tried."
"I don't feel that this is unfair. That's the thing about cancer. I'm not the only one, it happens all the time to people. I'm not special. This just intensifies what I did. It gives it more meaning. It'll inspire more people. I just wish people would realize that anything's possible if you try; dreams are made possible if you try."
"It took cancer to realize that being self-centered is not the way to live. The answer is to try and help others."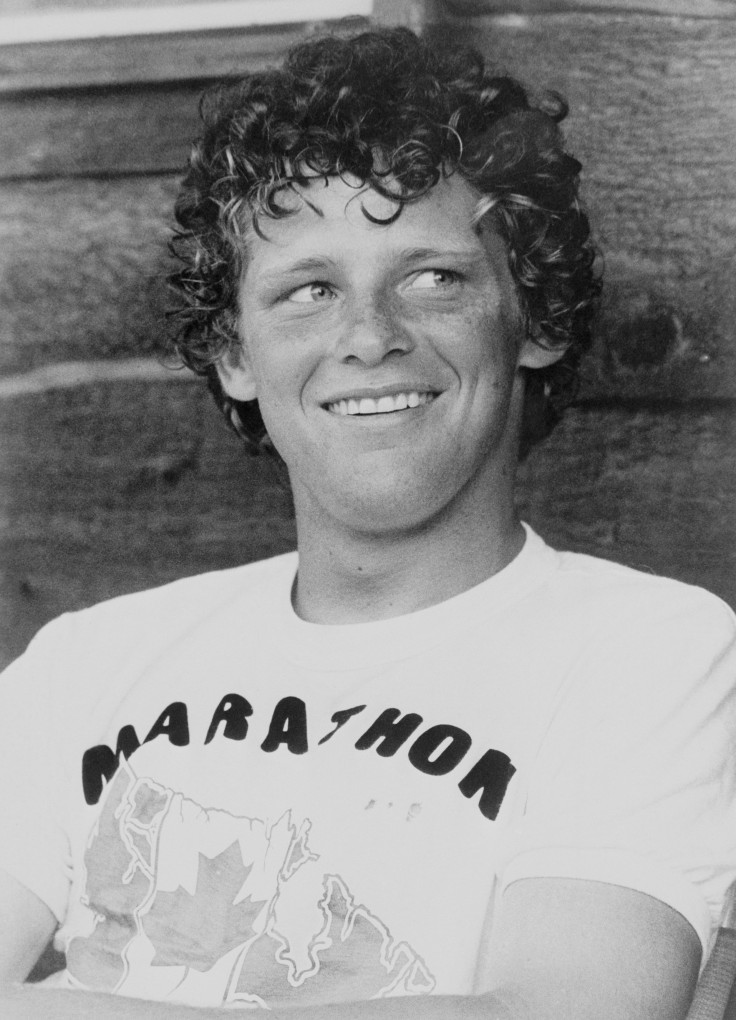 © Copyright IBTimes 2023. All rights reserved.