Why Artists And Art Collectors Love Blockchain Technology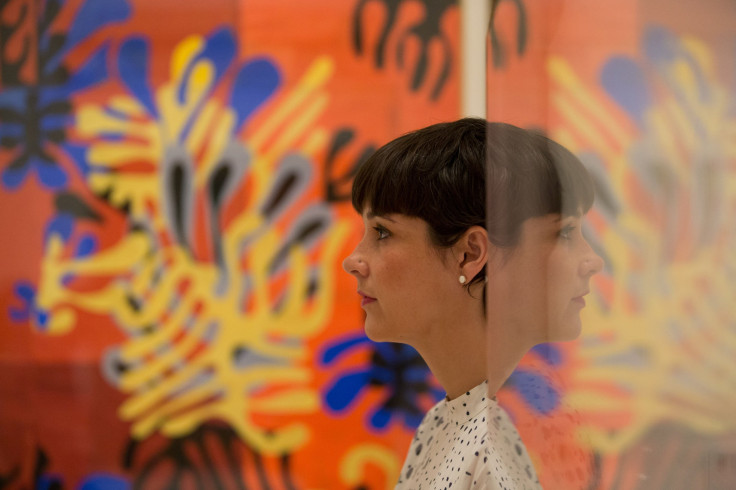 It's become a cliche at this point to say blockchain technology will disrupt an industry. Distributed ledgers will theoretically disrupt the disruptors, serenade the chaos then spawn little baby disruptions all around. And yet, there's some truth to this tech industry adage. Take for example the art world, which encompasses a global market for fine art and antiques that Wired reports pulls in around $60 billion a year.
Blockchain networks are already changing the way art is bought, sold and evaluated.
There are countless reasons why art lovers are quickly becoming a new sphere of blockchain aficionados. Mobile wallets can swap payments faster and with less transaction fees than traditional methods like credit cards and wire transfers, which makes cryptocurrency an easier conduit for big fine art purchases. In addition, future blockchain platforms could someday help fans without deep pockets collaboratively own art investments they could never afford on their own. Cryptocurrency is only the beginning.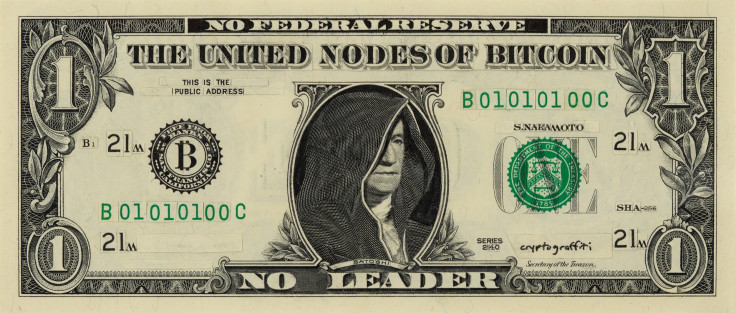 In 2015, Vice reported the Austrian Museum of Applied Arts/Contemporary Art became the first museum to buy a work of art with bitcoins, a screensaver by the avant-garde artist Harm van den Dorpel. Today, several art institutions around the world routinely use cryptocurrency.
London gallery owner Eleesa Dadiani sells art by established contemporary artists for cryptocurrencies such as bitcoin, ether, litecoin and dash. Everything in her gallery can now be bought with cryptocurrency.
"It's really very simple," Dadiani told the BBC. "I give the client my public key [a long string of letters and numbers] and they use that to send bitcoin to my account from their digital wallet or bitcoin exchange."
The BBC reported Dadiani even plans to join the initial coin offering boom by launching her own token for art collectors later this year.
Andy Boot, co-founder of the Cointemporary digital art gallery that sold van den Dorpel's piece to the Vienna art museum, told International Business Times his gallery issues blockchain certificates of authenticity for each artwork sold. The same concept can be applied to traditional fine arts, like paintings and sculptures, which are notoriously difficult to appraise.
"Supply-chain based projects could help authenticate original artworks, or whether an work has been exposed to the correct storage and transport conditions," Boot told IBT. The Singapore-based blockchain startup Maecenas is already working on this type of decentralized record. Today, the industry relies on highly educated experts to assert an artwork's authenticity and value. In the future, a global recordkeeping system could almost eradicate fraud from the art world.
Blockchain platforms could also prevent thefts like the controversial case of Gustav Klimt's "Lady in Gold" painting. After Nazi forces stole the artwork from its Jewish owners in Vienna during World War II, a surviving relative had to fight in court to reclaim ownership from a museum. Immutable blockchain records could come in handy for people who want to loan an art piece to a gallery or museum without any fear of losing ownership. Maecenas also plans to use their blockchain platform to allow people to collectively invest in art.
Let's say both you and I love the French artist Henri Matisse, but neither of us make enough money to own one of his paintings. Through Maecenas' platform, we could buy just a small piece of the painting and reap the benefits when it sells in an auction house. Or we could visit it in a musuem, where it can be properly preserved for future generations, and know it actually belongs to us. In the meantime, cryptocurrency is already opening new opportunities for tech-savvy artists.
A 38-year-old artist in California who goes by the alias cryptograffiti now makes his living from selling his cryptocurrency themed artworks and merchandise with his original designs. He works with repurposed banking materials to make everything from sculptures to collages. Most of his buyers use cryptocurrencies like bitcoin, which is increasingly popular with art collectors worldwide. Economic historian Garrick Hileman, who works at both the University of Cambridge and the London School of Economics, told CNN he estimates there are now between 5 to 10 million unique, active cryptocurrency users.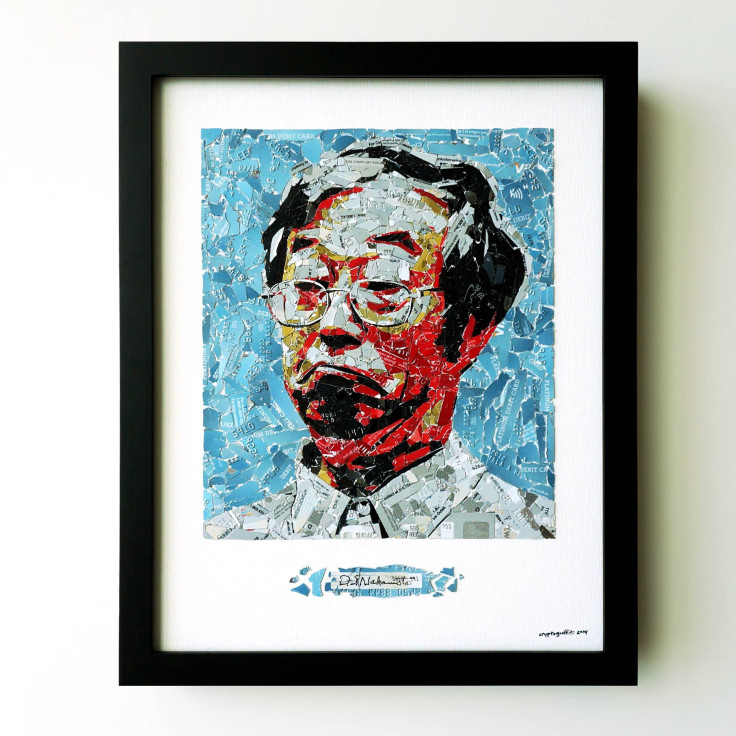 Cryptografitti's most widely acclaimed work is an imaginative portrait of bitcoin's mysterious creator Satoshi Nakamoto, depicted through destroyed credit cards arranged on wood. It sold for 17 bitcoins, around $77,860 by today's prices. This California artist thinks future generations will benefit from blockchain records as well, once art-centric platforms are more widespread. "Everything from combating fraud to more clear provenance, it's huge. Cutting out middlemen," cryptograffiti told IBT. "I don't use an art dealer."
Someday, artists could easily record their own biography of each piece instead of leaving the art up to interpretation. "There are a lot of benefits, I only see them increasing once we learn how to use more microtransactions," he said. "It's going to be easier to learn more about the artists...provide more transparency from the customers, the gallerists to the artists themselves."
FOR FREE to continue reading
✔️ Unlock the full content of International Business Times UK for free
offer available for a limited time only
✔️ Easily manage your Newsletters subscriptions and save your favourite articles
✔️ No payment method required
Already have an account? Log in
© Copyright IBTimes 2023. All rights reserved.