Swiss Bank Becomes First To Offer Cryptocurrency, Digital Wallets Still Better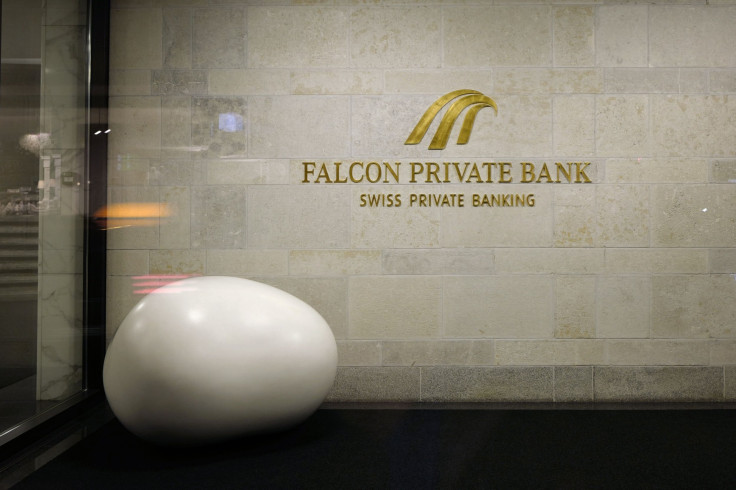 Bitcoin's value continues to skyrocket, reaching a market value of $73.6 billion last Thursday, according to Fortune. Starting next week, the Swiss private bank Falcon will allow wealthy clients to store and trade bitcoin directly with their bank holdings.
"Falcon Private Bank was the first bank to offer bitcoin directly to its clients, and thus created history," Bitcoin Suisse CEO Niklas Nikolajsen said in a press statement. "Their decision to follow up by adding ether as well as other crypto-assets has made them the go-to private bank for crypto-asset holders and investors." CoinDesk reported the bank will soon also expand to ether, litecoin and bitcoin cash.
Bitcoin-friendly bank accounts are great. But most crypto veterans prefer to store their tokens in digital wallets. There are dozens of reasons why. Let's start with some of the basic things a cryptocurrency wallet can do that banks can't.
Banks have fees and stipulations about how much money someone can deposit or withdraw at a time. Theoretically, a mobile wallet could store a billion bitcoins or send it all whenever the user wants, without any bureaucratic hassle. Lots of cryptocurrency exchanges let you hold money there if you want, without an external wallet or savings account at a bank. But keeping bitcoins in an exchange is a rookie mistake.
"We recommend to users that they don't leave their token on an exchange, because it's dangerous. Exchanges can get hacked," Erik Voorhees, founder and CEO of the Switzerland-based cryptocurrency exchange platform ShapeShift AG, told International Business Times. "Instead of holding your money on deposit with some bank, somewhere, that's charging fees and making a bunch of money off you, you can just hold your money yourself."
ShapeShift is kind of like a virtual cryptocurrency vending machine. You can put bitcoin in and it pops out alternative coins like litecoin or ether, without charging an exchange fee. This platform recently acquired the digital wallet startup KeepKey, with both hardware and a Chrome app that lets users swap cryptocurrencies inside the wallet without needing a currency exchange website at all. The mobile wallet costs around $99, which is pretty comparable with a high quality leather wallet with pockets for organizing paper, coins and plastic. Plus, KeepKey received rave reviews for its simplicity and security features.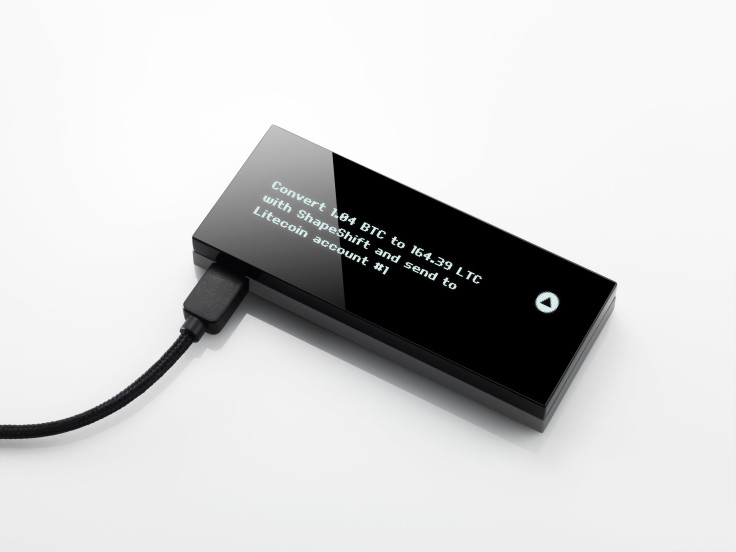 "A hardware wallet is really the best way to keep your bitcoins safe," Voorhees said. "People can access all kinds of financial services, and their assets will be held on their own device, wherever they want, instead of trusting third parties." The plan is to integrate exchange support for more types of cryptocurrency, beyond bitcoin and ether, then someday enable financial services through prospective partners like Salt Lending, which offers cryptocurrency loans.
Digital wallets offer a combination of features, as if Venmo and PayPal and Coinbase had a three way lovechild. You can send money to people with the wallet, buy stuff on sites like Overstock directly with your wallet, and in the case of KeepKey, even exchange currencies inside the wallet. However, ShapeShift services are not available in New York because of the local BitLicense regulation, which has been widely criticized by blockchain industry leaders.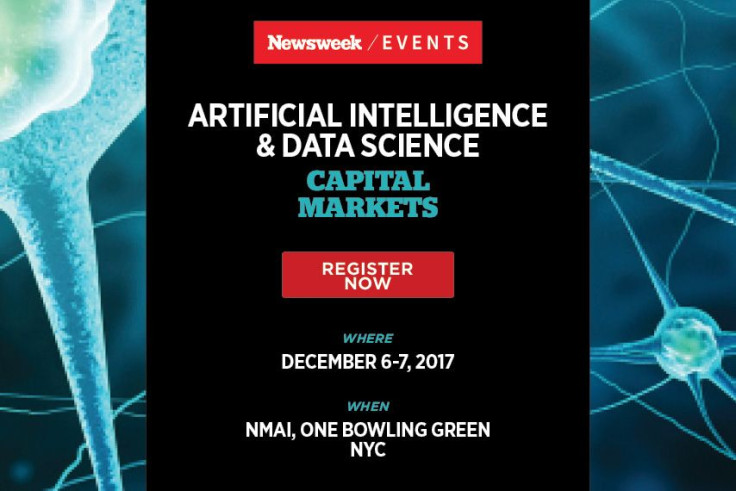 Mobile wallets can sometimes be more secure than bank vaults. Money in a bank can be taken or tampered with by government agencies, thieves, hackers or other powers that be. It's almost impossible to rob a hardware wallet. Even if someone took the device itself, it's not the same as someone stealing a stack of bills because the device works with keys and other identifiers related to your online identity. "This is a way to give people sovereignty over their own finances," Voorhees said. "People can be their own bank and take ownership of their own finances in a way that was never possible before."
KeepKey isn't the only great wallet on the market. CoinDesk reported the Switzerland-based competitor Breadwallet just raised $7 million for its bitcoin wallets. There are dozens of beloved cryptocurrency wallets to choose from. All these digital wallets can do things metal vaults or leather purses never could.
One great example is the newly developed Zap Lightning Network wallet using the nascent Lightning Network, which isn't fully implemented on the global bitcoin blockchain yet but is on its way. Zap probably isn't the best way to store bitcoin for the long term, so think of it more like a coin purse than a regular wallet. It's a coin purse with a unique payment channel for your account, enabling instant transactions even if the broader bitcoin network is much slower.
"With the Lightning Network, users can be able to open what we call 'payment channels.' Theoretically, I can go to Starbucks and pay for my drink with bitcoin instantly," Zap creator Jack Mallers told IBT. "Zap Wallet allows you to not only make traditional bitcoin transactions, but it also allows you to use bitcoin like a currency to make more instant everyday transactions."
You could probably buy coffee with bitcoin without a mobile wallet like Zap if you wanted. But it would take a lot more technical skill. Zap, and open source wallet projects like it, create a user-friendly interface layered on top of these networks.
"The idea is that if Starbucks, or anyone, wanted to accept bitcoin they can just download my wallet, type in $5 for a customer that just ordered $5 worth of stuff," Mallers explained. "It would generate a QR code, which they can show the customer. The customer then scans the code and the payment is made instantly at virtually no cost...the app would manage channels, manage your connected peers. All your activity. Just so you don't have to be so technical to leverage Lightning."
If a bank has a policy that slows your ability to say, make a costly wire transfer, or you had a lot of rupees from India the bank wouldn't exchange for dollars even though they are valid bills, you couldn't immediately sew yourself a swanky new purse to magically speed up the process or convert your currencies. With a digital wallet, sometimes the only limitations you face depend on how much technical work you are willing to do yourself.
Cryptocurrency wallets don't have fees like credit cards or checking accounts. There's no worrying about identity theft when you shop or rollbacks if you offer a service. Merchants and users both stand to benefit from switching to digital wallets.You want faster international payment options? There's a wallet for that.
Banks generally don't want you to hold multiple currencies in the same account. Do you want a wallet that holds both fiat currencies like dollars and cryptocurrency, plus lets you seamlessly transact with them all at the same time? There are a few cryptocurrency debit card providers soon to offer this exact service in a user-friendly way, even for relative bitcoin newbies.
A third party service always requires less work. If you wanted the same features without relying on anyone else, you could probably do it with a DIY combination of tools. Cryptocurrency redefines the underlying meaning of the word "wallet." Mobile wallets do more than store and protect your money. They also offer features for different ways to actually use the money while organizing transactions and contacts.
There are downsides to choosing a hardware wallet instead of quasi-wallet services like Dash Evolution. Hardware wallets have more in common with cars than leather purses. It takes a while to learn how to use one and keep the machinery in tip-top shape.
"Wallets are confusing to use," Michael Jones, CEO of Science Inc., told IBT. "Maybe we will also incubate a wallet technology that's easy enough that normal people can comprehend and use it with some level of confidence. But right now, there's nothing we'd particularly recommend."
Science Inc. just announced they are launching a blockchain incubator program to help startups create their own initial coin offerings, through a partnership with the legal experts at The Argon Group. They plan to work with Ethereum wallets for the time being, distributing alternative tokens to the fund's investors.
Now that venture capital funds and consumer-oriented businesses are paying attention to the lucrative cryptocurrency market, blockchain aficionados need wallets capable of organizing diverse cryptocurrencies. It's a bonus if the wallets themselves also make virtual currency easier to use. Money is already pouring into this idea. Reuters reported ShapeShift recently raised $10.4 million in a new round of funding. Meanwhile, the bitcoin wallet company called Blockchain reportedly raised $40 million and added Ethereum support.
Mallers is confident cryptocurrency users will have far more user-friendly interface options in the near future. "Bitcoin is entering an era where it's starting to go more mainstream," Mallers said. "We're starting to see more consumer-facing potential." In the meantime, cryptocurrency wallets are what you make of them. This opportunity for financial freedom is exactly what draws new bitcoin users to the community by the thousands every day.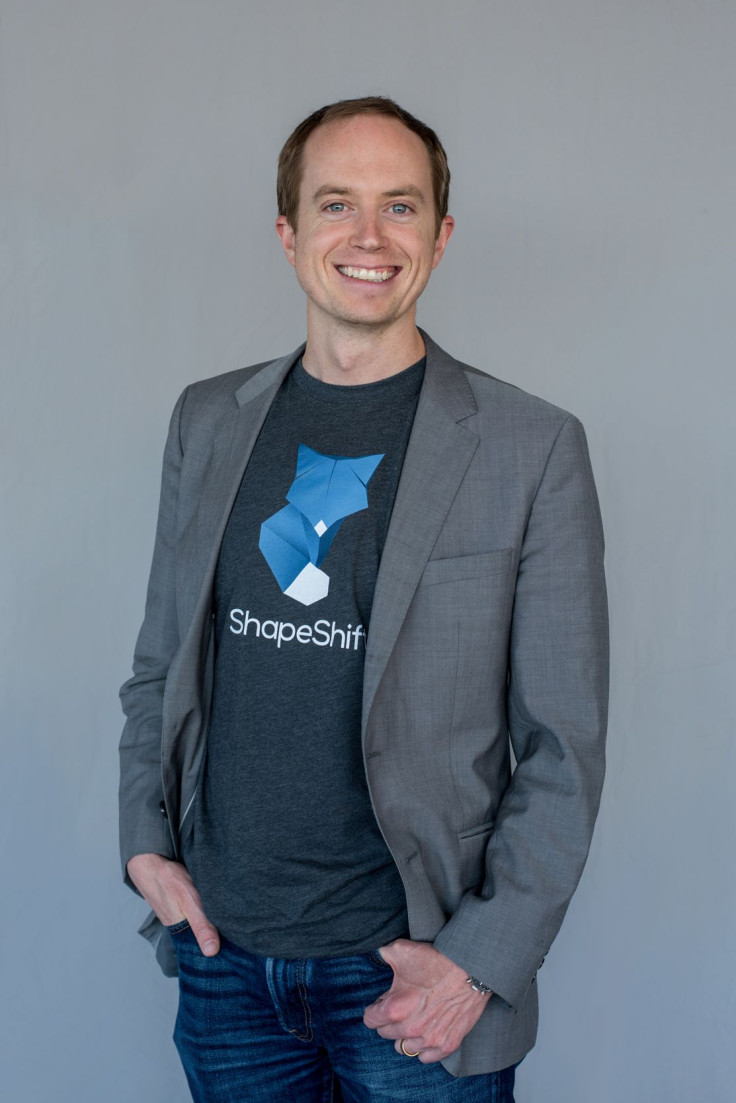 "Bitcoin and bitcoin wallets give people sovereignty over their money. And that comes with a certain degree of responsibility," Voorhees said. "There's a little bit of a learning curve. If you want to be responsible and control something you need to learn how to use it, just like when you want to learn how to use a car. It gives you a lot of autonomy. But it takes a little bit to learn."
© Copyright IBTimes 2023. All rights reserved.