Why Ayatollah Al-Sistani's Iraq Fatwa Is So Important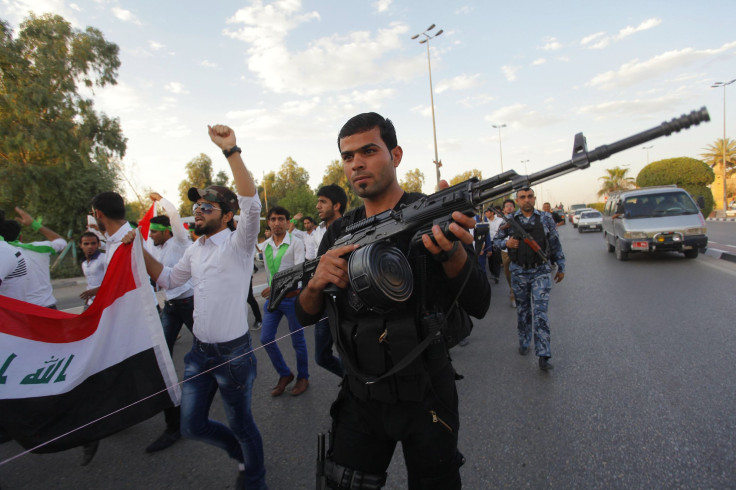 The Iranian-born cleric Ayatollah Ali Sistani, Iraq's most influential religious leader, has issued a fatwa to "all able-bodied Iraqis" to defend the country, days after the radical Sunni Islamist group ISIS captured the city of Mosul and advanced south toward Baghdad, the capital.
Sistani, a Shia who worships in the holy city of Najaf, is considered one of Iraq's most respected leaders. His fatwa, or religious ruling, is expected to galvanize a significant movement from within Iraq's majority-Shia population. Al-Sistani is, after all, the most influential voice for Iraq's estimated 20 million Shia faithful.
Despite his identification as a sectarian leader, the 84-year-old Sistani has been so far a moderating influence in Iraqi politics. In 2o04, the cleric publicly endorsed democracy in the country, ensuring the success of January 2005 elections despite the constant, deadly violence. And after Sunni militants attacked the al-Askari Mosque in Samarra in 2006, one of Shia's holiest sites, in an act that precipitated the country's civil war, Sistani blamed the sectarian violence on foreign forces and urged reconciliation between Iraq's disparate groups.
But his latest fatwa reflects the urgency of the latest problems in Iraq, where a Shia-led government has struggled to contain a Sunni insurgency that accelerated after U.S. troops withdrew from the country in December 2011.
Shia Iraqis cannot count on the army to defend them from Sunni radicals. An ISIS force of reportedly just 800 men captured Mosul, a city of 2 million, without resistance from Iraqi troops, who shed their uniforms and joined an exodus of 500,000 residents from the city. ISIS fighters have gone on to conquer the city of Tikrit, birthplace of former Iraqi dictator Saddam Hussein, and have threatened to advance on Baghdad and the Shia-majority cities that lie to the capital's south.
Although Sistani called on all able-bodied Iraqi men, regardless of religious affiliation, to join the fight against ISIS, his fatwa may actually exacerbate the sectarian tensions that have plagued the country. Hardin Lang, a Middle East expert at the Center for American Progress, believes that the fatwa will resonate with the Shia population, while Sunni Iraqis will largely ignore it.
"We have to pay serious and close attention to what happens in the Shia community," he said.
One possibility is that Shia men will re-establish militia groups, similar to those formed in the aftermath of the al-Askari bombing in 2006, and attempt to defend Shia populations from ISIS attackers. An ISIS bombing or attack on a Shia population center, Lang believes, would have a "galvanizing" effect on Shia populations and may escalate sectarian tensions within the country.
The role of third-party countries remains a wild card. Iraqi Prime Minister Nouri al-Maliki has requested U.S. air strikes, but it's unlikely that Washington would do anything more than that. Appearing at the White House Rose Garden on Friday, U.S. President Barack Obama ruled out sending American ground troops to Iraq, and said he is weighing options for what else to do there. Iran, Washington's principal adversary in the region and a Shia power, has mobilized its elite Quds forces from its Revolutionary Guards. But Hassan Rouhani, Iran's president, has reportedly assured al-Maliki that Iran will not invade.
ISIS, meanwhile, announced that its capture of Mosul has triggered a recruitment surge, as radical Sunnis from around the region have traveled to Syria and Iraq to join the group. Residents in Mosul told the New York Times that ISIS has pacified the city, and that they prefer to be governed by a group al Qaeda deemed too radical than by the Shia-dominated government.
Across Iraq, young men from Shia communities have, in response to Sistani's fatwa, begun to mobilize. One militia leader, Abu Mujahid, described their mission to the New York Times:
"We hope that all the Shiite groups will come together and move as one man."
© Copyright IBTimes 2023. All rights reserved.