Why Is Boeing?s Stock Struggling to Lift Off?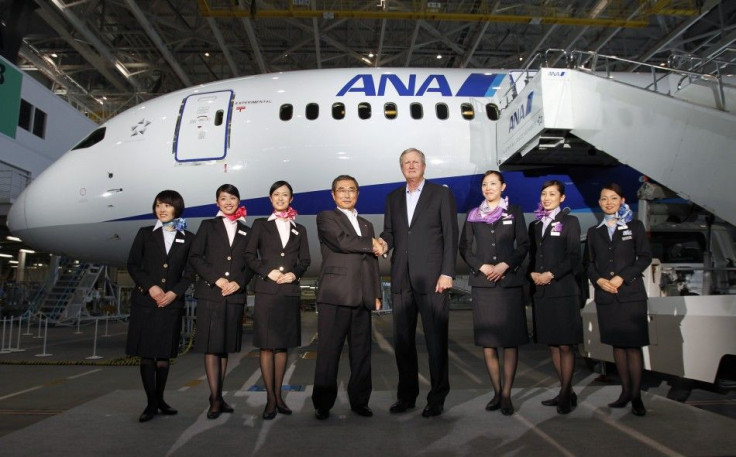 Aerospace giant Boeing (NYSE: BA) has enjoyed a flurry of new deals and exciting projects for the future. The company recently said it received 19 new orders for its popular 777 airplane – including twelve from Cathay Pacific airlines, for a total contract value of about $5.3-billion.
It is also finally planning to launch its long-delayed 787 Dreamliner aircraft.
So, why has the company's share price been languishing for the past year and a half?
Since mid-May 2011, Boeing shares have plunged from just under $80 to about $57, about a 29 percent decline.
After rising steadily from the market-bottom of March 2009 to April 2010, Boeing stock has basically been flat.
Demand is so high that the company complained it can't manufacture the 777 aircraft fast enough – the plane-maker now has a backlog of 293 of its 777s and more than 3,400 of all civilian planes. Some of its models have as much as a seven-year backlog.
Jim Albaugh, of Boeing's commercial airplane division, recently told investors at a conference: "To me, a seven-year backlog is too much. When the market's good and you have customers coming to you, and they want airplanes in a year or two and you have to tell them to get in line, that's not a good place to be."
According to Bloomberg, Boeing is making seven 777 planes monthly and plans to raise that average to 8.3 per month by early 2013.
The company is also accelerating the manufacture of its 737 aircraft from 31.5 per month to 42 per month by 2014.
Boeing also has big plans for its much-delayed wide-body 787 Dreamliner airplane. After more than three years of postponements, the company hopes to obtain approval from the Federal Aviation Administration (FAA) soon after completing flight tests for the aircraft.
Boeing hopes to finally launch the Dreamliner next month (reportedly to Japan's Nippon airlines).
Albaugh commented on the Dreamliner: "The good news is… we hope to complete the flight test program probably sometime this weekend. We think the FAA will hold their type certification review board next week, and we hope to get our ticket so we can start delivering the 787 yet this month."
The Dreamliner will be the world's first composite-plastic airliner and has already attracted 830 orders from 52 customers. Albaugh said the craft is sold out through 2019.
The FAA is also expected to grant approval for Boeing's 747-8, which is the largest version of the iconic jumbo jet the company has ever built. Flight tests for the gargantuan craft have been completed.
Perhaps the most exciting development for Boeing is the agreement to use United Launch Alliance (ULA) Atlas 5 rockets to be used on initial test flights of the company's proposed CST-100 manned spacecraft. The vessel, a seven-seat capsule, will be designed for commercial missions to and from government and private-sector space stations in low-Earth orbit.
In league with NASA funding, Boeing envisions four test flights of the CST-100.
"If NASA selects Boeing for a development contract with sufficient funding, ULA will provide launch services for an autonomous orbital flight, a transonic autonomous abort test launch, and a crewed launch, all in 2015," Boeing said in a statement.
However, problems have been dogging Boeing on a number of fronts.
For example, although the company recently won a $35-billion contract to supply the U.S. Air Force with 179 KC-46 air-refueling tankers (by underbidding European rival EADS), there are rumors of cost overruns amounting to as much as $700-million.
Richard Aboulafia, aircraft and aviation analyst with Teal Group, told the Chicago Tribune: "Welcome to the new defense-contracting environment. Fixed prices in a shrinking pool means aggressive bids and possibly money-losing contracts where the contractor bears the cost and risk."
Aboulafia added: "From a profitability standpoint, it will certainly hurt [Boeing] if there are more of these."
There are also concerns about the company's decision not to upgrade or redesign its stalwart 737 model; as well as the massive funding required for its long-delayed and much-ballyhooed Dreamliner 787 project.
The company has also had to reduce its target of commercial aircraft deliveries this year to a range of 485-495, down from a target of up to 500.
Charlie Smith, chief investment officer of Fort Pitt Capital Group in Pittsburgh, explained that despite the large number of orders Boeing enjoys, the primary concern among shareholders is whether or not the company can reap the financial benefits of such contracts.
Smith, who holds Boeing shares in the mutual fund he manages, the Fort Pitt Capital Total Return Fund (FPCGX), notes that questions have arisen about the corporation's ability to ramp-up production and manufacture planes in a timely and profitable manner.
In some cases, due to delays and postponements of delivery, Boeing has had to offer significant discounts to customers, most notably Nippon airlines of Japan.
This is the sort of measure that shareholders don't like – as it can hurt profitability and the bottom line, equity prices.
Many things can go wrong during the massive undertaking that comprises the designing, testing, producing, and delivering of aircraft. Boeing has also been under fire for outsourcing parts of the manufacturing process.
Looking ahead over the next six months, Smith believes that the crucial factor that could determine Boeing's share price movement will be how successfully the company can consistently deliver 787 Dreamliners – a revolutionary, fuel-efficient new aircraft -- to customers.
Trading at a forward P/E of about 12, Smith said, Boeing stock (currently trading at $57) is significantly undervalued – and could potentially rise to the $80 level, or even as high as $110, depending on how quickly they can accelerate production of the Dreamliner.
On a side note, despite the media's fascination with Boeing embarking on a project to launch manned spaceflight in tandem with NASA, Smith believes this development is a non-event as far as the company's performance and stock price is concerned.
It might take 15 to 20 years for the project to create a fully-functioning manned-flight space program – and so much depends upon the twists and turns of the political landscape between now and then.
However, on a final note, Boeing has a luxury many companies do not – they have almost no competition, As far as the manufacturing of commercial airliners is concerned, Boeing and EADS are the only games in town. Barring a fatal design flaw or a complete collapse of the airliner industry, Boeing will likely be a solid company for many years to come.
© Copyright IBTimes 2023. All rights reserved.