Why Did Anonymous Hack Booz Allen Hamilton, Release 90K U.S. Military E-mails?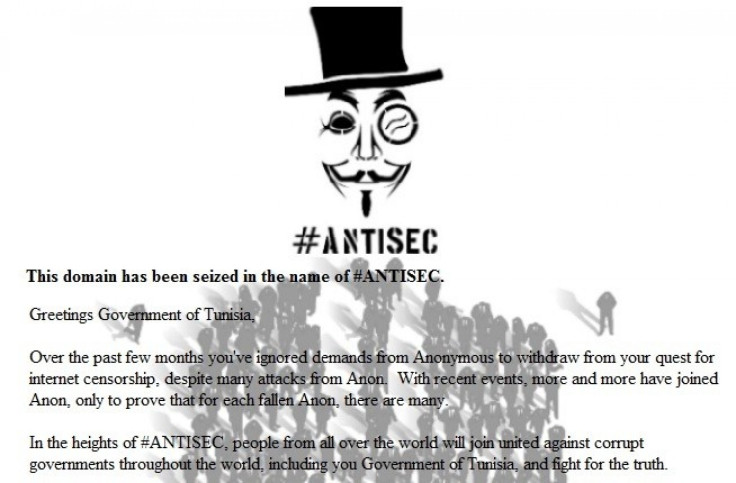 Continuing its AntiSec activities against corporate and government targets, hacking collective Anonymous broke into a server operated by a military contractor on Monday, disclosing log-in credentials including 90,000 military email addresses and passwords.
The group claimed that the documents were stolen from government contractor Booz Allen Hamilton. It released an approximately 190MB data torrent, which, according to eWeek, contained login information of personnel from US CENTCOM, SOCOM, the Marine Corps, Air Force facilities, Department of Homeland Security, Department of State and other private sector contractors.
The hacking group also claimed that it exposed maps and keys for various other treasure chests buried on the islands of government agencies, federal contractors and shady white-hat companies. Apart from this, a huge 4GB of source code are also claimed to be stolen from its Subversion code repository and erased it from the servers.
Anonymous said in a statement on Pirate Bay that Booz Allen Hamilton, despite working with federal government on defense matters, lacks security. It was shocked seeing loose security on one of the company's servers that made it easier for attackers to run their own application and dump the SQL database. The group said that Booz Allen Hamilton was more like puny wooden barge, rather than a state-of-the-art battleship.
However, Booz Allen Hamilton has not confirmed the attack. We generally do not comment on specific threats or actions taken against our systems, the consulting giant tweeted.
MUST READ: Major Flaw With Facebook's Video Calling, You Can Be Watched Unknowingly [VIDEO]
Why did Anonymous attack?
The hacking group said that it targeted Booz Allen Hamilton as the consulting firm participated in government surveillance and intelligence-gathering programs and for possible illegal activities.
According to Anonymous' claims, both Booz Allen Hamilton and HB Gary Federal were working on a project that was aimed at manipulating social media.
Back in February, Anonymous hacked HB Gary Federal's systems and stole all its e-mails. The hacking group broke into the HB Gary website and replaced it with an image explain their motivation, while the company's CEO claimed to have exposed the group's top members.
This was the second attack on government contractors by Anonymous within a week.
The attack on Booz Allen Hamilton followed the attack on IRC Federal, a contractor that works with the Army, Navy, NASA, the Department of Justice and other government agencies.
Anonymous released the snippets of information on text-sharing site Pastebin. It also posted a 107MB torrent file on Pirate Bay.
Hackers with a cause?
Earlier, Anonymous had hacked Arizona Police website and compromised data, claiming that to be a protest against the state's immigration laws. In another protest against a new internet user filtering scheme, the group broke into the Turkish government's website for the second time last month.
© Copyright IBTimes 2023. All rights reserved.
FOLLOW MORE IBT NEWS ON THE BELOW CHANNELS