Why Did FedEx Dump Amazon Over Walmart For E-Commerce Deliveries?
When FedEx (FDX) ended its delivery service contract with Amazon (AMZN), it came as a surprise, but the carrier had another retailer in mind that is making up a good majority of its deliveries to date.
FedEx has chosen to make Walmart (WMT) a delivery partner, delivering some 55 percent of Walmart's packages in the second quarter of 2019, according to data from Rakuten Intelligence (via Business Insider). In 2018, only 1.3 percent of FedEx's revenue came from Amazon deliveries.
"E-commerce is driving the parcel volume in the US domestic market at a rate that we've never seen before, quite frankly," Brie Carere, FedEx's chief marketing and communications officer, told Business Insider.
"We see a world in 2026 where the market will be 100 million pieces a day, driven by e-commerce. And it's really important to remember that that's driven by e-commerce as a broad market, not by any single player," she said.
The FedEx partnership with Walmart is also deepened by the carrier opening office locations in 500 Walmart stores, allowing customers one-stop-shopping for their print, ship, and delivery pickup needs.
"We've obviously got relationships with retailers of all sizes and, and that certainly includes Walmart," Carere told the news outlet. "Our relationship with Walmart is very strong."
In Q2 2019, Walmart generated $4.3 billion in sales from its e-commerce business. This was an increase of $3.2 billion in the same quarter of 2018.
At the time, FedEx reportedly saw Amazon as a delivery rival as it grew its owns portfolio of delivery vehicles and planes that compete with the company for delivery services – an option that Walmart has yet to unveil itself.
Beyond Walmart, FedEx is reportedly looking towards big e-commerce players such as eBay and Target as well as up-and-coming e-commerce retailers Wish and Shopify for more delivery opportunities as the market is expected to increase by 12 percent CAGR by 2026, according to Carere.
Shares of FedEx stock were down 0.54 percent as of 12:56 p.m. ET on Friday while shares of Walmart stock were down 0.48 percent and shares of Amazon stock were down 0.44 percent at the same time.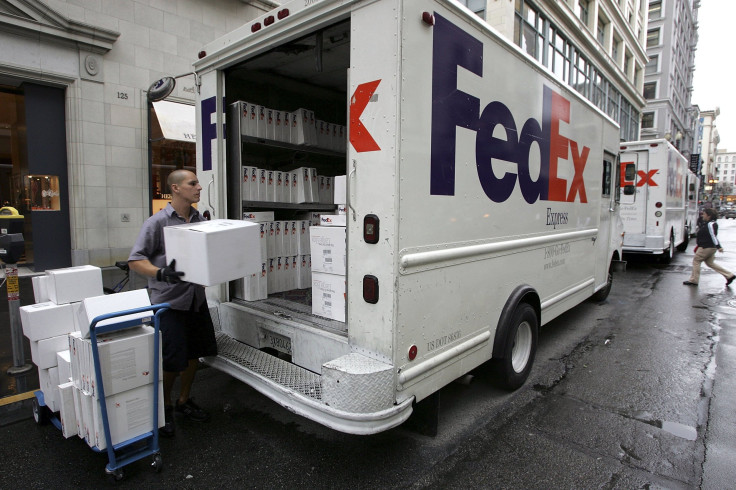 © Copyright IBTimes 2023. All rights reserved.
FOLLOW MORE IBT NEWS ON THE BELOW CHANNELS