Why Is A Footprint In Latin America Important To India's Dream Of Becoming A Super Power?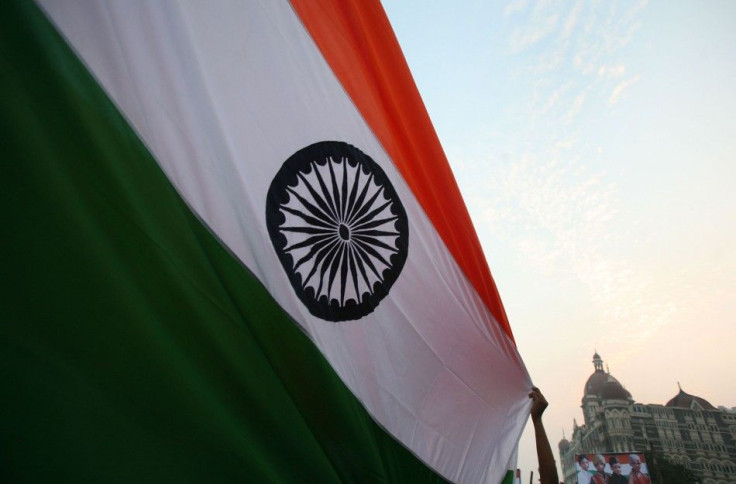 KEY POINTS
The India-Latin America relationship has recently seen renewed interest
India's total trade with LAC increased to nearly $40 billion in 2022-23
Experts believe the true potential of trade between India and LAC is yet to be realized
With big ambitions of becoming a global power, India has been undertaking various efforts to expand its diplomatic and economic engagement around the world, and its renewed interest in Latin America and the Caribbean (LAC) is a reflection of this.
Trade between the two regions reached a new high in the 2022-23 fiscal year (April-March), reflecting the complementarities between the two regions, which are yet to realize the full extent of their trade cooperation, experts say.
"LAC region is the progressive region in the global economic and trade trajectory. Of late, India's relations with the LAC region are significant, particularly in the post-pandemic era," S P Sharma, chief economist at PHD Chamber of Commerce and Industry (PHDCCI), told International Business Times. "The complementarities between the two regions have become visible on the back of modern demand and supply dynamics."
India's total exports to LAC, which was around $12 billion in 2011-12, increased to $17 billion in 2022-23. Also, the country's total imports from LAC were $16 billion in 2011-12 and it increased to $21 billion in 2022-23, according to a PHDCCI report released earlier this month.
India's total trade with LAC increased to nearly $40 billion in 2022-23, the report said.
"The recent numbers say that in that post-pandemic era, the trade between the two regions has flourished by more than 30% (average of 2021-22 and 2022-23). In 2021-22, total trade grew by more than 60% and in 2022-23, trade grew by more than 8%," Sharma added.
The dominant commodities in India's export basket to LAC countries include vehicles, nuclear reactors, pharmaceutical products, electrical machinery, organic chemicals, iron and steel, rubber articles and miscellaneous chemical products.
Data also shows that India has high import dependence on LAC countries for iron and steel, nuclear reactors, aluminum articles, articles of wood, ores, slag and ash, natural pearls and mineral fuels and oils.
With the world order changing due to the Ukraine war and rising geopolitical tensions, India has been seeking to diversify its portfolio of energy sources. And some of the oil-rich nations in LAC are attractive alternatives. Moreover, Ukraine was one of the largest suppliers of edible oil to India prior to the outbreak of war. When edible oil imports from Ukraine dropped, Argentina and Brazil helped India fill the void.
"In the post-pandemic era, the reengineering of global supply chains is taking place and India is exploring its promising value chains and the LAC region is one of them," Sharma said.
Latin America received an uptick in attention in India when External Affairs Minister S Jaishankar visited Guyana, Panama, Colombia and Dominican Republic earlier this year. This also marked a diplomatic shift because high-level visits from India to Latin America were rare.
Jaishankar, who was the first Indian foreign minister to visit these countries, spoke about how New Delhi is aware of the importance of the LAC region in its mission to become a "leading power."
"We have a goal of moving India towards becoming a leading power," he said in February. "And to be a leading power, we have to start developing at least the footprint of being global at some point of time and we can't do that unless we are able to reach every region and not reach it superficially, but have relationships that really count out their investments of substance, cooperation that is really noteworthy. That is the direction from an Indian perspective that we are looking at the region."
Focusing on the LAC region is "worth India's effort," according to Sanjay Badri-Maharaj, an independent defense analyst and security consultant attorney-at-law.
Badri-Maharaj told IBT that he believes the potential of their trade relationship is "unrealized" and there is scope for "further increase in trade and cooperation."
"India's aspirations to be a great power mirror those of several larger Latin American countries but India has, in recent times, made more sustained progress to this objective than its Latin American counterparts," he said. "The LAC region is worth India's effort for its own unique opportunities and to expand India's diplomatic and economic engagement around the world. The LAC region has much to offer as a market, as a destination for investment and as a geopolitical ally."
"The trade relationship is very much still one which involves the import of raw materials by India and the export of goods and services. This has much potential to evolve further," Badri-Maharaj added.
Although the renewed push to increase ties between India and LAC is evident through bilateral visits, the two regions can still further diversify trade and can tap into markets that have not yet been explored. There are trade sectors in LAC where China — the largest trader and investor in a number of countries in the region — overshadows India by a significant margin.
In comparison, China's annual trade of $400 billion far outweighs India's $40 billion trade with the region.
Nevertheless, the India-Latin American relationship could see further cooperation with time as both regions have untapped markets that have not yet appeared in each other's spectrum of trade.
"India–Latin America relationship holds significant promise," Sharma said. "India enjoys heaps of goodwill in the region. Due to the large consumer base and ease of doing business, the LAC region has shown strong interest to have strong trade and investment ties through FTAs. India IT and pharmaceutical companies also have a strong presence in the LAC region and there are many new areas being explored for further deepening the cooperation between the two regions like Edtech, AI, banking and financial services."
© Copyright IBTimes 2023. All rights reserved.