Why Jamie Dimon Bought $26 Million In JPMorgan Stock: 'I Had A Morning Where I Wasn't Doing Anything'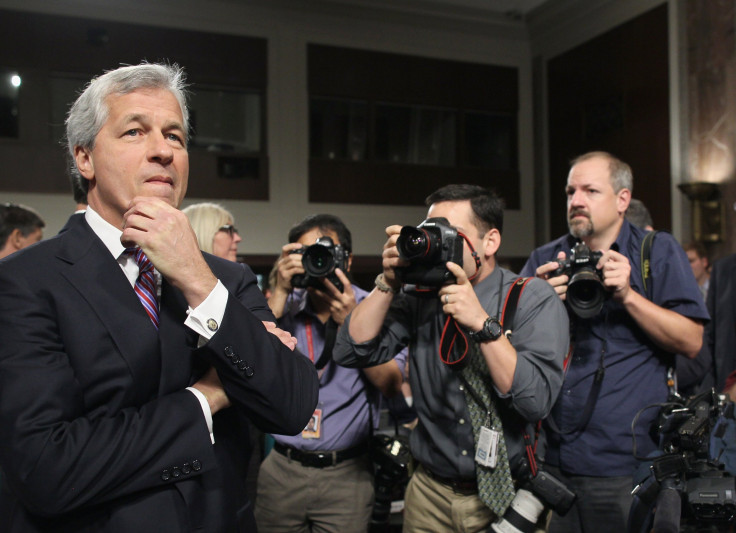 What do you do on a slow morning? If you're billionaire Jamie Dimon, the chief executive of JPMorgan Chase & Co., you spend $26 million.
"I had a morning where I wasn't doing anything," Dimon told investors during JPMorgan Investor Day on Tuesday, explaining his purchase of 500,000 shares of the company on Feb. 11.
Whether it was just a lark or a well-considered bet, the trade came at an ideal time. Shares in the bank, the largest by assets in the U.S., tumbled 17 percent from the start of the year to Feb. 11, when JPMorgan stock hit a nadir. Since then the stock has recovered by nearly 6 percent, earning Dimon nearly $2 million on paper.
Still, 2016 has been a rough year for bank stocks. The KBW Bank Index has sunk 17 percent since the start of the year, as investors nervous over the shaky outlook for world economic growth have punished financials.
In presentations Tuesday, however, JPMorgan executives assured investors that the bank was profitable, despite growing concerns around energy-related debt and painful trading revenue, which has fallen roughly 25 percent in the first quarter of 2016. The bank said it added $500 million to loan-loss reserves for energy companies this year, bolstering an $815 million cushion assembled by the end of last year.
© Copyright IBTimes 2023. All rights reserved.
FOLLOW MORE IBT NEWS ON THE BELOW CHANNELS