Why LeBron Is The Most Hated Player In LA
LeBron James might be the most hated player in California, according to new data.
The latest season was clearly not the best season for Los Angeles Lakers superstar LeBron James. Not only did James end his NBA Finals appearance streak when he joined the Purple and Gold but The King also had the fans very disappointed with the way the team ended under his leadership.
Based on geotagged Twitter data following the 2018-19 NBA season, James appears to be the most hated player in California. But looking at the tweet, it appears that Bron is also hated in other states, Lakers Daily reported.
When James made the move from Cleveland Cavaliers to LA, basketball fans around the world expected the Lakers to have found a new hero since the franchise just lost their household star Kobe Bryant. But James was not able to live up the hype and put the Lakers away from playoff and championship hopes, finishing the 2018-19 season with a record of 37-45.
All these Laker fails seemed to be forgotten by LA fans for a short period of time when the team finally won the competition in landing All Star center Anthony Davis this summer. However, LA appears to be making sure that they will not go through the same struggle and disappointment they had last season as the team looks to seal a "third star" in their roster.
Although the 2018-19 season is history now, sources insisted that LA will still struggle next season if they will not succeed in signing the reigning NBA Finals MVP Kawhi Leonard. ESPN's Brian Windhorst explained that all the players in the free agency that could have helped the Lakers are now off board, and the only hope left for the team to become championship contenders once again is to sign Kawhi.
Even though Windhorst thinks that LA's only chance is Kawhi, he also mentioned that if LeBron and AD will be able to deliver and have a historically great season next year, it is still possible for Lakers to pull it off.
Kawhi, for his part, is still rumored to be really serious in considering signing with the Lakers. Latest updates claimed that the two-time NBA Finals MVP's move to the Lakers is already a "done deal," and he is reportedly working out some details of the deal with the franchise.
Whether Kawhi will sign with the Lakers or not, all the drama that happened this offseason has made LA a team to watch out for next season.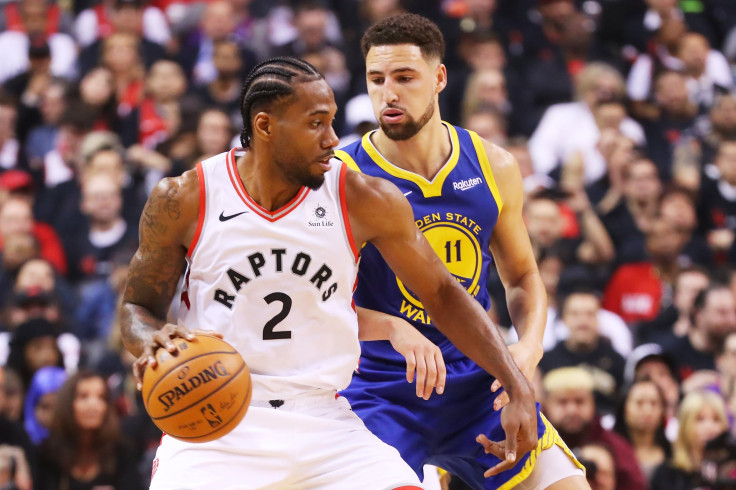 © Copyright IBTimes 2023. All rights reserved.