Why Is Russia Warming More Than Twice As Fast Than Rest Of World? Climate Change Experts Raise Concerns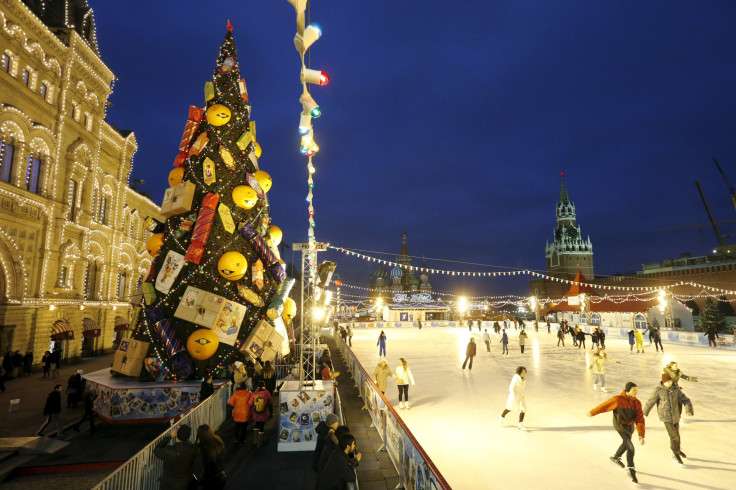 Climate-change scientists have found Russia has been warming at a rate 2.5 times faster than the average country, with its temperature rising by 0.42 degree Celsius (0.76 degree Fahrenheit) per decade since 1976. A Russian government report released Friday raised concerns that such trends could hurt energy infrastructure in the country.
The report came as many areas of Russia have seen record-high temperatures in recent weeks. Moscow reached record-breaking temperatures every day of the past week, with the Russian capital hitting 8.5 degrees Celsius (47.3 degrees Fahrenheit) Thursday. The weather prompted closings of the city's skating rinks and other wintertime attractions. One Christmas fixture, a 22-foot-high ice slide, melted four days after it opened, according to the Russian news agency Tass.
The Russian environmental ministry report noted the rise in droughts, floods and ice melting around the country, according to Agence France-Presse. The report also referred to the "catastrophic rise in fires" and the increase in sea levels.
"Climate change leads to growth of dangerous meteorological phenomena," the ministry wrote in the report, which found there were 569 of these phenomena in Russia last year.
The country is particularly vulnerable to the effects of climate change because of its proximity to the Arctic region.
Meanwhile, vehicle emissions have increased during the past five years, according to the report. Around one-half of Russia's vehicles are powered by engines more than a decade old that are harmful to the environment.
Before the United Nations climate-change conference in Paris this month, Russian officials announced the country intends to cut greenhouse-gas emissions.
"Russia undertakes to reduce greenhouse-gas emissions to 75 percent of 1990's volume. Such a statement will be made in Paris at the U.N. conference on climate change," said Sergey Donskoy, the country's minister of natural resources.
But not all Russian citizens appear to be on board with working to prevent climate change.
"It is difficult to spend editorial resources on things that are now a low priority in the midst of the economic crisis," Galina Timchenko, who runs the Russian news site Meduza, told Reuters. "Unfortunately, climate change is not very interesting to the public."
© Copyright IBTimes 2023. All rights reserved.