Why Tesla Should Prioritize The Semi
Tesla has been struggling with a lot of electric car orders that it couldn't take due to delivery issues. The Tesla Semi truck has previously been noted to help with deliveries. Here's why Tesla should prioritize pushing out the Tesla Semi sooner.
According to Wired, Tesla said that they're currently having production difficulties as to keep up with the deliveries for units in Europe and China. So far, the company needs to keep up as much as possible as they have debts to pay and also have some for development of their other vehicles. Tesla needs to solve this problem soon if they want to keep pushing out vehicles soon.
If Tesla wants to proceed with this problem, opting for the Semi could be good as the company confirmed that they'll use the first produced set for own delivery. The Tesla Semi is the company's electric delivery truck that can drag around huge loads of deliveries as a prototype was shown carrying three Tesla vehicles on a picture posted by Tesla CEO Elon Musk.
More than just serving as their own delivery truck, Tesla will also be able to cater to high profile clients such as private companies and governments that want to use this truck. Since this vehicle is not for consumer use, the price of this vehicle can be high and net up some revenue to recoup their investment.
As of now, the Model Y crossover SUV is slated for later release this year. Since Tesla is having some delivery problems right now, the success of the new car can also be affected. Tesla plans the Model Y to become the best SUV in the market and having delivery problems would put the company at a loss again.
However, Tesla is planning to release both the Model Y and their futuristic pickup truck first before getting back to the Semi. Musk confirmed that the company is still prototyping and planning the Semi which makes the potential solution arrive later than needed. For now, we'll have to wait on Tesla to know their next move to prevent this.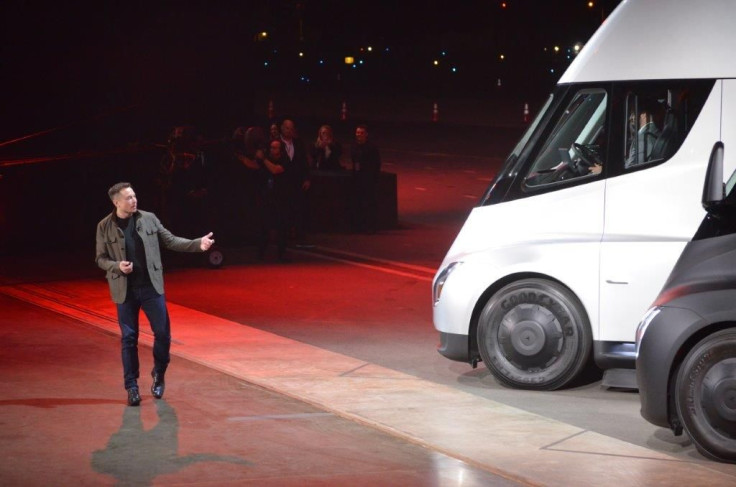 © Copyright IBTimes 2023. All rights reserved.