Why Your Chances Of Getting A Ford F-150 Lightning Just Got Better
Ford (F) is doubling the annual production of its F-150 Lightning after seeing demand surge for the electric pickup truck.
The automaker will increase production of the vehicle to 150,000 trucks per year by mid-year 2023, opening up orders for the first group of reservation holders of the F-150 Lightning on Thursday.
This is the second time that Ford has had to ramp up its production for the electric truck, which it initially planned for about 40,000 units, greatly underestimating the demand for the EV.
Ford said it has nearly 200,000 hard reservations for the electrified truck and will implement a "wave-by-wave" reservation process, where reservation holders will be invited by email to place their orders for the pickup over the next few months.
Ford capped orders of the F-150 Lightning at 200,000 as Ford CEO Jim Farley told CNBC's Jim Cramer, "We had to stop reservations, we got so many."
Reservation holders that don't receive an invitation from Ford this year to order the F-150 Lightning will be converted to 2022 models, the company said.
Kumar Galhotra, Ford's president of the Americas & international markets, told CNBC's "Squawk Box" on Tuesday that "The reception of this vehicle has been absolutely incredible."
Starting this week, Ford will complete the final pre-build phase and accelerate into mass production of the F-150 Lightning truck for retail customers and the F-150 Lightning Pro for commercial customers.
Ford will begin delivering the F-150 Lightning pickup in spring. The truck has a starting price tag of $39,974 before federal tax incentives.
As of Tuesday at 10:28 a.m. ET, shares of Ford were trading at $23.78, up $2.01, or 9.26%.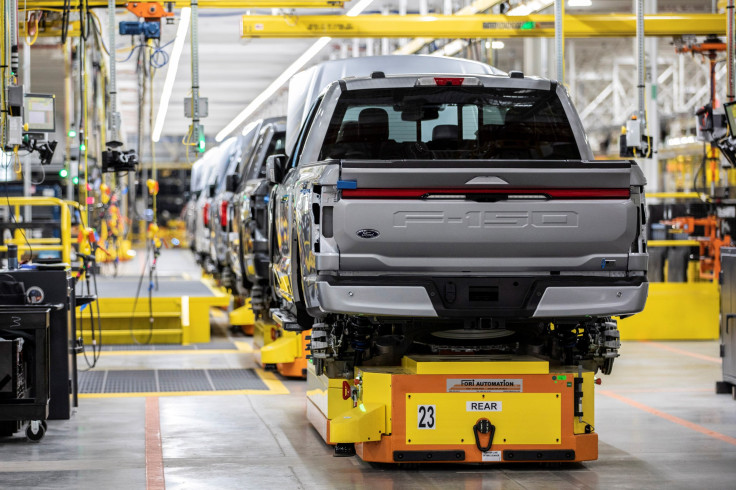 © Copyright IBTimes 2023. All rights reserved.