Wii U Release: 5 Games That Could Turn Nintendo's Poor Profits Around [LIST,SPECS]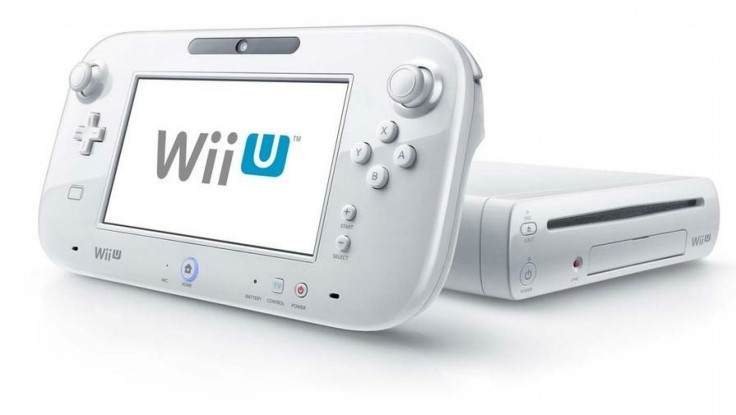 Nintendo reported another loss Wednesday, saying its revenue has decreased nearly 10 percent year over year. But coming releases including the Wii U and the handheld 3DS XL could jumpstart the troubled company this fall.
The company announced that it had generated 84.8 billion yen ($1.08 billion) in revenue during the three months ending June 30. This represents a decline of 9.7 percent from the 93.9 billion yen in the same period last year, according to CNET. The gaming manufacturer was forced to incur a net loss of 17.2 billion yen ($220 million), which is still less than the 25.5 billion yen hit that the company took last year.
This could be due to the decreasing number of Wii gaming console sales, which reached 710,000 units sold worldwide during the three-month period. The classic gaming company will be bringing back iconic Nintendo titles such as Pikmin and Super Mario Bros., but as CVG speculates, third-party games could be a significant hit source for the ailing firm.
Critics and others in the gaming industry have expressed mixed reactions on what could be a flagship console for Nintendo. At a recent investor call, Ubisoft CEO Yves Guillemot said his company "doesn't have a huge investment" in the Wii U, reports Joystiq.. However, it is the only console of the next generation that has been announced, which will give it at least a year's lead against rivals Xbox 720 from Microsoft and Sony's PlayStation 4.
Which games will help Nintendo turn around its fortunes? We know that "Super Smash Bros.," "Wii Fit U," "Pikmin 3" and any Mario franchise game will be anticipated releases for the console, but Nintendo does have some curveballs up its sleeve. Here's a list of five games that could give the company an edge that fans may not have considered..
1. "ZombiU." Luring the hardcore gaming audience is a huge part of Nintendo's strategy with its next generation console, and although Ubisoft said they won't be putting a huge investment in the system, they are contributing ZombiU. This first person shooter and survival horror title strays from the lighter general audience games that have accompanied the Wii console. According to CVG, there will be enough blood and guts to make it a true competitor in the zombie shooter category, and it will certainly be interesting to see how the dual-screen gameplay will pan out.
2. "Aliens: Colonial Marines." Randy Pitchford, CEO of Gearbox Software, seems enthusiastic about Nintendo's fresh take on its video game controller, and perhaps this is a precursor to what fans will see with "Aliens: Colonial Marines." Pitchford described it as "the best controller" that Nintendo has pushed out yet. "If you love [Xbox] 360 games, you are not used to being in a world where you have this new interface," he said according to CVG. "But once you get used to that, you imagine the possibilities; there are some opportunities that are just not possible on any platform that does not have that device."
3. "Batman Arkham City: Armored Edition." In October 2011, the latest installment in Warner Bros. action-hero game sold 4.6 million units worldwide within its first week. A brand new edition of this wildly successful title from Rocksteady Studios will be coming to the Wii U, and the GamePad will play an integral role in the game The controller will automatically display the in-game map by default, Polygon reports, and it also updates in real time on the television screen as the player moves. As fans of the game could easily predict, the GamePad is also utilized in Detective Mode and with certain gadgets. This augmented reality gameplay could be the type of boost Nintendo needs to get itself into the hardcore gaming crowd. This type of gameplay integrating various camera angles and viewing modes could also benefit players in games like "Assassin's Creed 3" that require super stealth.
4. "Dragon Quest X." The renowned RPG from Square Enix will be making its way to the Wii U, and CEO of the company Yoichi Wada says it should appeal to both MMORPG players and fans of the Wii playing style. The offline part of "Dragon Quest X" is ten hours long, the Square Enix CEO said to SiliconEra. In a massive multiplayer game such as this, the GamePad could be used to manage inventory and menu options in an easier manner, similar to how the Kinect function for "The Elder Scrolls V: Skyrim" does the same.
5. "FIFA '13" This may seem like a strange title to include in the list, but hardcore gamers aren't the only avid players in the community. Sports enthusiasts are serious about their games as well, and bringing titles of this genre could be particularly profitable for Nintendo if the company pulls it off. In February the game surpassed 10 million sales, and the GamePad could provide enhanced views of the playing field to make a more realistic experience.
Nintendo will be releasing the Wii U sometime this holiday season but has not announced an official date yet. Rumors indicate that it could be around November, but Nintendo has yet to confirm this. The next-generation console is expected to include Near FIeld Communication and features video outputs of 1080p, 1080i, 720p, 480p and 480i. A multi-core microprocessor, allegedly a custom 45nm chip with embedded DRAM, will power the device according to WiiUSpecs.com.
© Copyright IBTimes 2023. All rights reserved.