Wii U, Xbox 720 And PlayStation 4: Will Next-Gen Consoles Live Up To Their Predecessors? Analysts Predict A Decline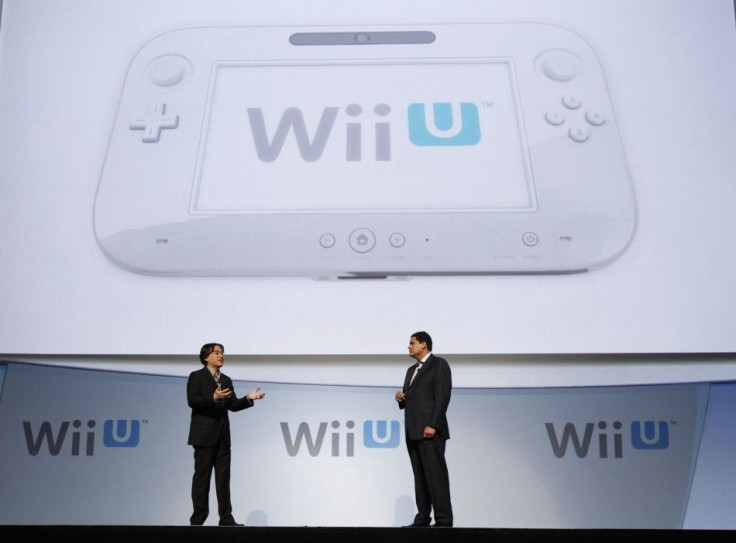 There's been a lot of buzz about next-generation gaming consoles, with Sony's upcoming PlayStation 4 known internally as Orbis, Microsoft's Xbox 720 code-named Durango and Nintendo's double-screen experienced Wii U. Despite the generated hype, market analysts say this next breed of gaming devices will not reach the same audience its predecessors did.
Analysts at Piper Jaffray Michael J. Olson and Andrew D. Connor predict an average decline of 53 percent for software sales in the first 14 months of these next-generation's cycles, Gamasutra reported. The information is based on meetings with industry sources.
Nintendo's upcoming successor to the Wii, which is expected to ship in the fall, is predicted to rake in only 35 percent of the volume of the original console during its first 14 months, the analysts said. This is due to so-called disappointing hardware specs combined with rivalry from the mobile gaming platform.
The new gaming system is rumored to feature an IBM Power-based multi-core microprocessor CPU, and a custom version of AMD Radeon RV770 for its GPU, according to WiiUSpecs.com. Nintendo's next-generation console will also support up to 1080p video output and internal flash memory said to be 8 GB in size. But the most noticeable addition to the next-in-line system is its completely overhauled controller, which will feature a 6.2-inch touch screen with an estimated resolution of 854X480.
In 2010 it was reported that the original Wii device sold 30.4 million units since its launch, according to Kotaku. Surprisingly enough, this beat out the Xbox 360 at that time, which sold 21.9 million. PlayStation's third generation console fell in last place with 13.5 million sales.
The PlayStation 4 is said to launch during the 2013 holiday season, and will only sell 50 percent of the volume compared to its predecessor, said Olson and Connor. The impending Xbox release, which may hit shelves in 2014, will sell 55 percent of the volume that the Xbox 360 managed to shell out.
We believe console gaming will continue to be a time-share donor to social networks, mobile games and tablets, the firm said to Gamasutra. We, therefore, favor companies with increasing exposure to social/mobile gaming, including Zynga and EA.
This statement is backed by evidence of console sales facing a decline, according to Investor Palace. Video game console sales shrank 28 percent year-on-year to $1.3 billion in December, with all three companies seeing declines in total PlayStation 3, Xbox 360 and Wii sales during the holiday season.
Here's the truth about the videogame business: millions play the games, millions pay for them, but sales simply aren't growing in the exciting ways they were just a few short years ago, wrote Anthony John Agnello of Investor Palace.
But the decline in console sales doesn't indicate a decrease in video game interest; it just means it will migrate to other platforms.
Wii U, Orbis, and Durango won't sell as well as Wii, PlayStation 3, or Xbox 360, writes DigitalTrends. It's almost impossible. The real question: What will be the universal device that people play and buy games on?
© Copyright IBTimes 2023. All rights reserved.