WikiLeaks Cables Reveal Ukraine's Past Cries For Help; Is Kerry's $1 Billion In Aid Too Late?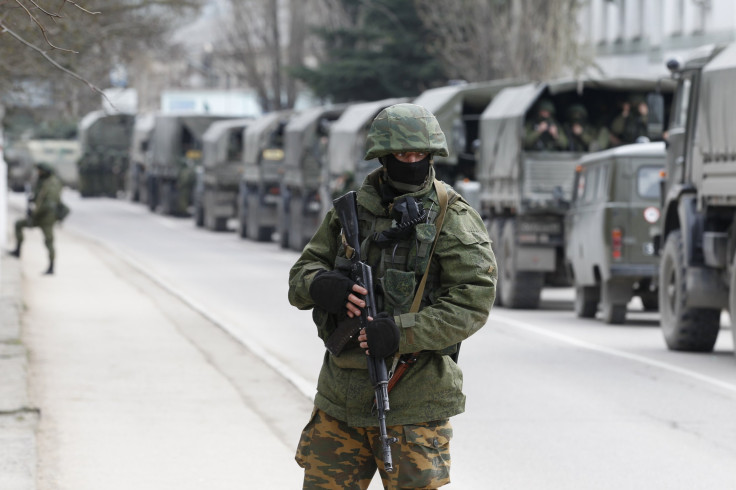 Secretary of State John Kerry landed Tuesday in Ukraine's capital of Kiev, where he voiced U.S. support and pledged $1 billion in aid, but for many Ukrainians the U.S. commitment seems too late.
According to U.S. diplomatic cables from 2006 and 2009, obtained and released by WikiLeaks in 2011, Ukrainian officials voiced concerns over Russia's growing encroachment on former Soviet territory, and appealed for stronger U.S. support in hopes of quelling Russian ambitions.
"With Ukraine under intense pressure from Russia, any appearance of U.S. disengagement from the region will embolden Russia further," U.S. diplomat Alexander Vershbow, who is now deputy secretary general of NATO, wrote in the 2009 cable to Washington from the embassy in Kiev.
"[Ukrainian National Security and Defense Council Secretary Raisa] Bohatyrova underlined that Russia is directly interfering in Ukraine's internal political affairs … Bohatryova said she believes Russian intelligence has devised plans for the dismemberment of Ukraine."
The pro-Western Viktor Yushchenko was president of Ukraine at the time.
Five years later, not only are Russian troops fanning out over Ukraine's autonomous region of Crimea, but 150,000 Russian soldiers are amassed near Ukraine's eastern border, threatening Kiev with military action.
"Ukrainian officials acknowledge expert complaints that the overall degradation of Kyiv's [the preferred Ukrainian translitteration] ability to assert central power and authority in the past two years has provided a conducive climate for destabilizing efforts, particularly in Crimea," Sheila Gwaltney, a high-ranking State Department official, wrote in the 2006 cable. She noted that Crimea is referred to as Ukraine's "soft underbelly."
Gwaltney reported that her Ukrainian counterparts said Russia was trying to slowly take control of the ethnically divided peninsula by increasing "communal tensions." Russia, they said, is attempting to "destabilize Crimea, weaken Ukraine, and prevent Ukraine's movement west into institutions like NATO and the EU."
The 2006 and 2009 cables expressed Ukraine's hope in turning west to Europe and away from Russia. But that changed in 2010 when the pro-Russian Viktor Yanukovych was elected president, defeating Yushchenko. Yanukovych had an opportunity to solidify better integration with the EU but instead decided to turn to Russia.
In November Yanukovych withdrew from a trade agreement with the EU and instead accepted a $15 billion aid package from Russia as well as a 33 percent cut on Russian natural gas prices. In response, pro-Western Ukrainians flooded the streets of Kiev and camped out in a central square until Ukraine's parliament forced Yanukovych out last week.
© Copyright IBTimes 2022. All rights reserved.
FOLLOW MORE IBT NEWS ON THE BELOW CHANNELS