WikiLeaks Release Of Top Secret Saudi Cables Exposes Another Saudi Princess Who Doesn't Pay Her Bills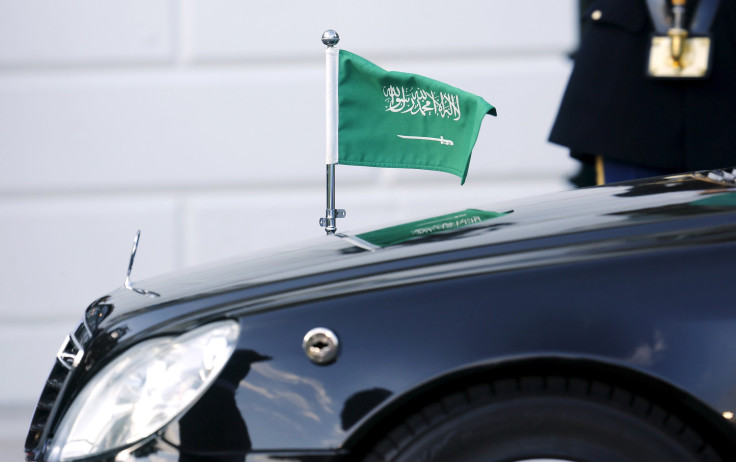 The release of more than 61,000 top secret Saudi documents by WikiLeaks Friday has already exposed some interesting details about Saudi Arabia's foreign policy objectives. But one detail that's been revealed has less to do with the country's inner diplomatic workings and more to do with what many businesses in Europe have learned: when some Saudi royal family members want something, it's wise to ask for cash up front.
"We don't work with this family anymore, for the obvious reasons," Louis Roulet, an administrator for Geneva-based Golden Limousine Services, told the Associated Press in a report published Saturday. Roulet was referring to the family of Princess Maha al-Ibrahim, the wife of former deputy minister of defense and aviation Prince Abdul-Rahman bin Abdulaziz, a senior member of the House of Saud believed to be in his 80s.
The princess, whose age is unknown, racked up an immense bill with the limo service and a nearby hotel and then complained that the bill was too high and skipped town without paying a $1.4 million installment. Eventually, officials of the Saudi Foreign Ministry paid the bill in full.
The incident is not the first example of Saudi royals refusing to pay. For years, the public has followed the row between several French luxury goods merchants and Saudi Princess Maha al-Sudairi, ex-wife of the late former Saudi Interior Minister Prince Nayef bin Abdulaziz, who has peppered Parisian shopping districts with elaborately decorated IOUs for everything from designer lingerie to works of art.
"I'm afraid we can't go around settling bills for the princess's knickers," a royal aide said in 2012 when confronted about the nonpayments, according to the Telegraph. Princess Maha al-Sudairi's exploits were so egregious that the French government had to intervene to recover millions of dollars for merchants who were powerless to go after a customer protected by diplomatic immunity because of her Saudi affiliation.
The tens of thousands of documents released to the public Friday could offer more glimpses of how the Saudi Arabian Foreign Ministry has to deal with the egregious behavior of some of the royals. There may be, for example, documents of how the government dealt with Prince Saud bin Abdulaziz, a grandson of the late King Abdullah who died last year.
The 39-year-old Saudi royal family member was sentenced in London to 20 years in 2010 for savagely beating, sexually assaulting and murdering his Sudanese manservant. The prince was send back to Saudi Arabia in a 2012 prisoner transfer. The prince, who spent most of his trial fighting allegations that he was gay, faces the death penalty in Saudi Arabia but has yet to be executed.
So far, the documents released Friday highlight how Saudi Arabia deals with geopolitical events that affect it, including unverified claims that Iranian fighter jets struck South Sudan in 2012, and that several gulf countries were ready to pay $10 billion to Egypt's Muslim Brotherhood party to free imprisoned Egyptian President Hosni Mubarak back in 2012. The memos also describe Saudi Arabia's efforts to expose unrest in Iran through social media channels.
Saudi Arabian officials have been quiet so far about the revelations except to post a message aimed toward its citizens, warning that, "leaked information that could be untrue and aims to harm the nation."
© Copyright IBTimes 2023. All rights reserved.