Will China Go To War With US? Communist Party Pledges Nuclear Fight Over South China Sea Disputed Islands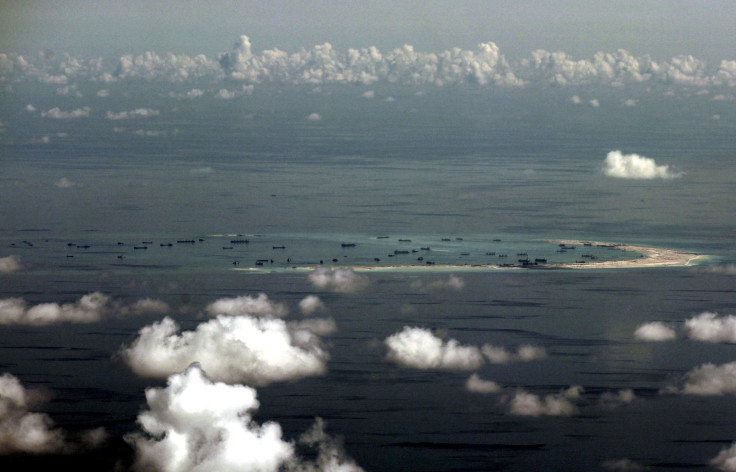 The U.S. would need to wage a military conflict against China to block Beijing's access to disputed islands in the South China Sea, according to an article published Friday by the ruling Communist Party's flagship paper.
The English-language piece, which appeared in the state-run tabloid Global Times, came in response to U.S. Secretary of State nominee Rex Tillerson, who criticized Chinese foreign policy Wednesday at his confirmation hearing in front of the Senate Armed Forces Committee. Tillerson suggested Washington restrict Beijing from entering artificial islands it has reportedly built on territory in the Asia Pacific disputed between a number of nations including Brunei, Malaysia, Vietnam and Taiwan, which Beijing does not recognize as independent from the central, mainland government.
The article criticized Tillerson's lack of strategy in taking on China, calling his statement "the most radical statement from the U.S. so far." It said China had shown restraint in the face of aggressive rhetoric from the U.S., but the Pentagon would need to "wage large-scale war" to confront Chinese policy in regards to the islands.
The author also urged Tillerson to "bone up on nuclear power strategies" if he wants to muscle China's army, the largest standing military in the world. Following Tillerson's hearing, China reportedly bolstered its already powerful fleet in the conflicted region with an electronic spy ship. Beijing's aircraft carrier has also recently sailed through the region.
President-elect Donald Trump has taken a tough stance on China. Trump censured China last month for "building a massive fortress in the middle of the South China" in an interview with Fox News. He also infuriated Beijing when he accepted a congratulatory call from Taiwanese President Tsai Ing-wen and questioned the "One China Policy" through which the U.S. has accepted Beijing's position in not foregoing diplomatic relations with Taipei since 1979.
While Trump, who takes office next week, has not yet formulated a comprehensive strategy for dealing with China, Beijing has displayed caution toward the incoming administration. On the campaign trail, Trump routinely criticized Chinese trade practices, which he accused of supporting currency manipulation and taking jobs away from the U.S. Trump has also presented himself as a deal-maker to Beijing, willing to negotiate on major economic policies.
© Copyright IBTimes 2022. All rights reserved.
FOLLOW MORE IBT NEWS ON THE BELOW CHANNELS