Will Cuba Change? Raul Castro Rejects Capitalism, Predicts Economic Growth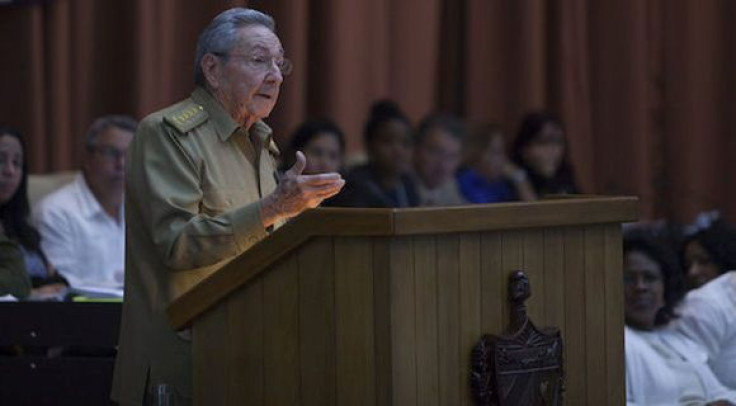 Cuban President Raul Castro announced Wednesday his nation would never become a capitalist state, but that the economy should be open to foreign capital, TeleSUR TV English reported.
Castro made the comment in his address to the national assembly in Havana, where he predicted a growth in the economy of about 2 percent. To maintain a positive economic outlook, Castro urged those responsible for structuring the nation's economy to maintain exports and keep up with their financial records, boost domestic production to reduce dependence on imported goods and cut down on non-essential costs.
Castro maintained he would not pursue the capitalist system of the U.S., which only last year restored diplomatic relations with the communist island, but that there was room for economic reform in Cuba.
"We are not going towards capitalism, that is completely ruled out, as our constitution states," Castro said, "But we must not be afraid of [foreign capital] and put obstacles in the way to what we can do within the framework of existing laws, which implies the preparation of cadre and specialists to negotiate, as well as analyzing the deficiencies and mistakes made in the past so as not to repeat them."
The national assembly also moved to honor the final wish of Castro's brother and predecessor, Fidel Castro, who before dying Nov. 25 reportedly asked that the use of his name and image be prohibited on the face of government institutions and public places such as streets, parks and statues. Fidel Castro took power in a 1959 revolution against President Fulgencio Batista and led the country for nearly half a century before stepping down in 2008 and making way for Raul Castro to succeed him.
Washington severed relations with Havana in 1961 after Fidel Castro enacted sweeping economic reforms on the island that included the nationalization of U.S. industries. Cuba responded by seeking closer ties to the Soviet Union, making the island country a Cold War enemy of the U.S. and a frequent target of CIA action. President Barack Obama quietly began talks with Havana in 2014, reestablished diplomatic relations in 2015 and in March became the first U.S. president in 88 years to visit the island nation 90 miles off the Florida coast.
© Copyright IBTimes 2023. All rights reserved.