Will Mexico Pay For The Wall? Trump Administration Would Be A 'Dictatorship,' Mexico Will 'Never' Fund The Wall, Former President Says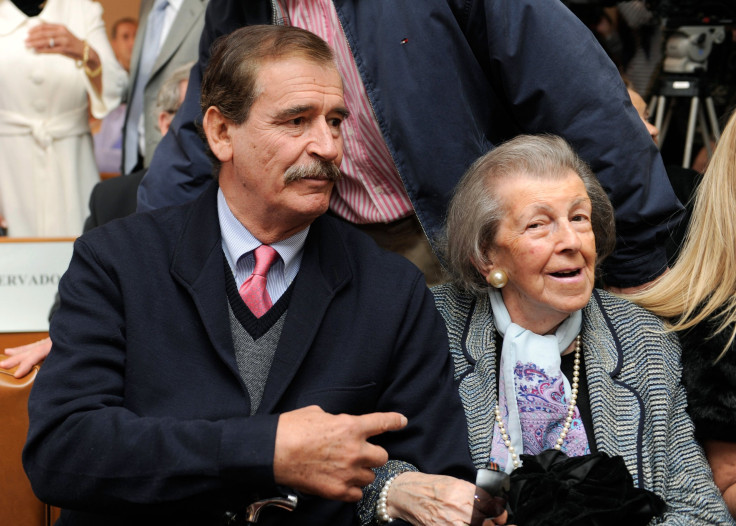 One of President-elect Donald Trump's fiercest and most vocal critics is former Mexican President Vicente Fox. In his latest attack on the real estate mogul, the 74-year-old tweeted Wednesday that under the Trump administration the U.S. would be "facing a new era of dictatorship."
Fox, who led Mexico from 2000 to 2006, took to Twitter to express his views on Trump in a series of tweets following Trump's first press conference since July last year. He went as far as to say that Trump is "not a democratic leader."
Fox has attacked the 70-year-old New Yorker previously and has consistently said that Mexico would never pay for the proposed U.S.-Mexico border wall, a cornerstone of the Trump campaign.
"I declare, I'm not gonna pay for that f------ wall," the former president told Fusion last year. "He should pay for it. He's got the money."
The question of who will pay for the border wall came up again at Trump's press conference Wednesday in which the president-elect acknowledged that Congress would pay for the wall but Mexico would pay the U.S. back, adding that he would "probably" negotiate a deal with his Mexican counterpart Enrique Peña Nieto.
"We're going to build a wall," Trump reportedly said. "I could wait about a year and a half until we finish our negotiations with Mexico, which will start immediately after we get to office, but I don't want to wait."
Fox responded to Trump's comments saying: "Neither today, nor tomorrow nor never Mexico will pay for that stupid wall. If Trump wants a monument to his ego, let him pay for it!!"
Mexican President Enrique Peña Nieto reiterated Wednesday that Mexico City will not pay for the wall.
"It is evident that we have some differences with the new government of the United States, like the topic of the wall, that Mexico of course will not pay," Peña Nieto reportedly said.
© Copyright IBTimes 2023. All rights reserved.
FOLLOW MORE IBT NEWS ON THE BELOW CHANNELS