Will NATO Attack Russia? Russian-Finnish Border Military Exercises Not A Good Idea, Finland Warns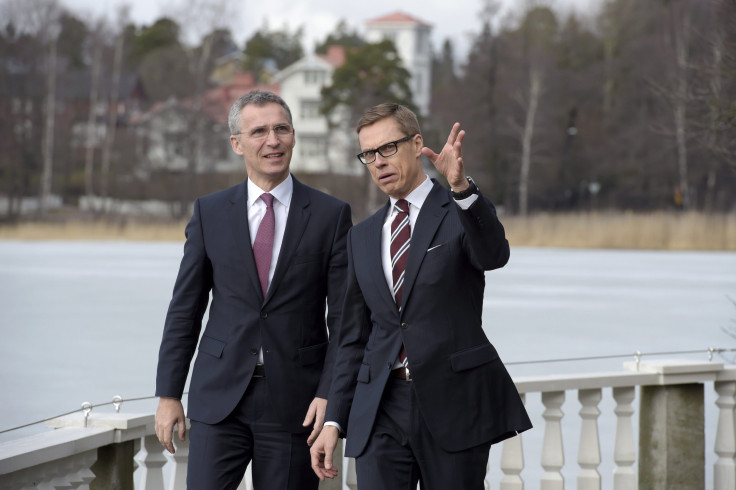 Stroking fears in Russia that NATO will attack its citizens is not in anyone's interest, Finland's Foreign Minister Erki Tuomioja said Tuesday. He warned that beefing up NATO's military presence at the Russian-Finnish border was not a good idea because it could prompt Russia to retaliate.
"The border between Finland and Russia is one of the most stable and calm in the world, there are no problems there. Russia thinks the same. And there are no reasons for Russia to want any problems there [in the border area]. However, NATO's presence at this border may have such effect. I personally do not think that NATO plans to attack [Russia], but such an opinion exists in Russia, and we should take it into account. We don't want any difficulties," Tuomioja said. "We are part of EU, take part in the implementation of jointly adopted decisions, in particular on sanctions [against Russia], but not because we want to inflict long-term damage on Russia, but with the aim of facilitating ceasefire in Ukraine in accordance with the agreements reached in Minsk."
Finland is not part of NATO. In February, Finnish President Sauli Niinisto said Finland's possible accession to NATO will be put up for a vote. "The latest public opinion poll showed that only 26 percent of Finns are for accession to NATO, while 43 percent are against. To make such a decision, we also need at least two-thirds of votes in the parliament. These are facts. Moreover, the current situation shows that many people in the West are saying that filing for accession [to NATO] now is not very wise," he said.
In recent months, Finland's support for sanctions against Russia over its support for anti-government rebels in Ukraine has weakened political and defense relations between the Kremlin and Helsinki. "Russia says one thing but does another. I do not trust Russia at all, and I could never be in favor of purchasing Russian military jets," Finland's Defense Minister Carl Haglund said in February, according to Defense News.
Finland's exports to Russia totaled 5.4 billion euros, or $6.5 billion, in 2013. That represents about a 9.5 percent share of Finland's total exports, according to the Wall Street Journal.
© Copyright IBTimes 2023. All rights reserved.
FOLLOW MORE IBT NEWS ON THE BELOW CHANNELS